'The Bachelor' Contract Says Stars Might Pay an Expensive Fine for Spoiling the Season
Spoilers almost always come out before the end of The Bachelor. But the show's secrets are kept under wraps through interesting means. The stars might pay an expensive fine for spoiling the season or revealing secrets according to the contract. These fines were brought to public attention after Hannah Brown's season.
The winner of 'The Bachelor' is usually kept secret
Every season of The Bachelor and The Bachelorette is ruled by the same question. Who will the star pick in the end? Will they fall in love? Will they get engaged?
Some fans look into every cast bio, interview, and preview for hints to the answers. But the show goes to great lengths to not reveal it.
Stars would often say they are happy in interviews instead of whether they're engaged or in a relationship. Contestants also do interviews throughout the season, but it's very limited to what they can say for a reason.
Stars might pay an expensive fine for spoiling the season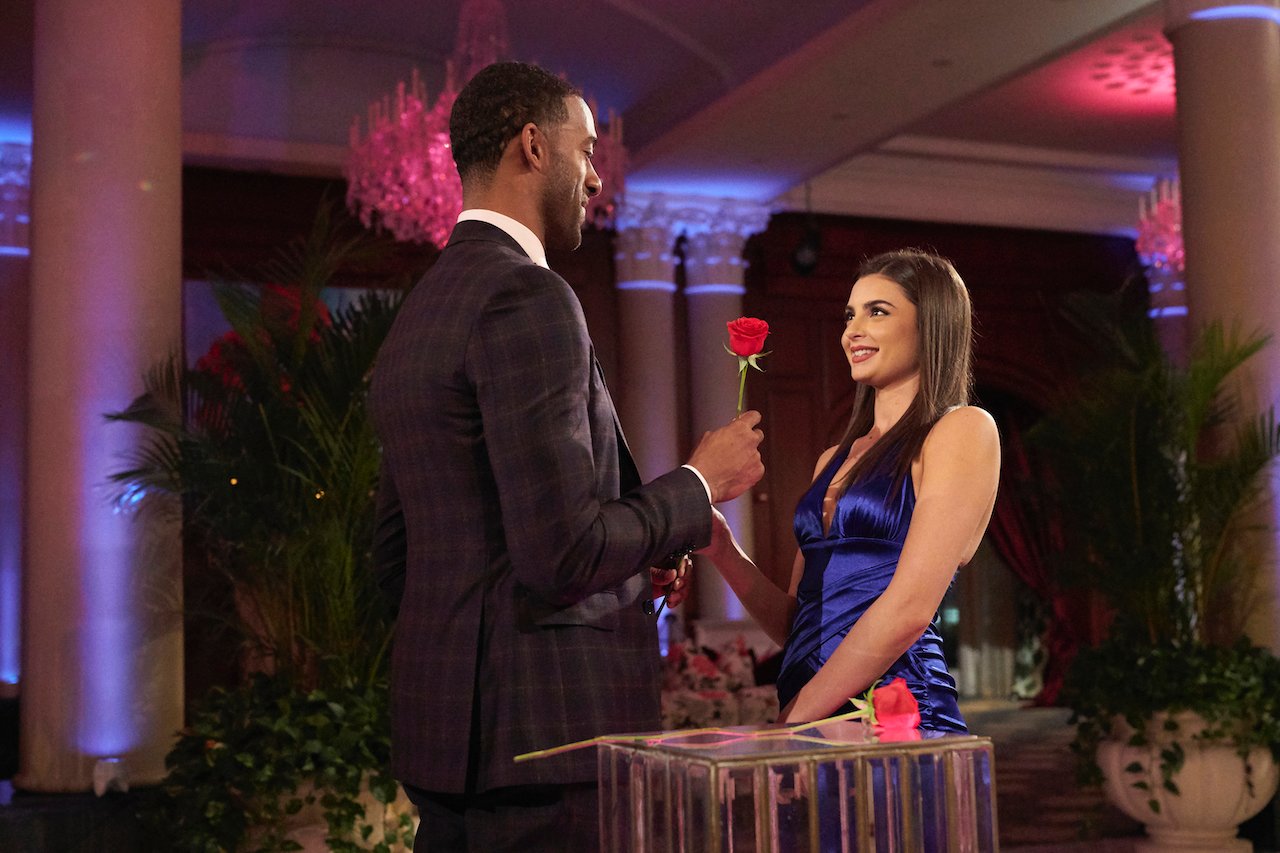 Some fans flock to spoilers, while others don't want to know what happens before watching the episodes. Producers also try to keep secrets hidden through the contract they have their stars sign.
According to professor of law, Eric Goldman the contract says there is a $5,000,000 penalty for prematurely revealing secrets. However, Goldman believes there are a few flaws with this approach.
"First, if a third party could find a way to make more than $5,000,000 from an early disclosure, it could facilitate an efficient breach," he wrote. "Second, bachelorettes may not be motivated by such huge numbers because it's simply not comprehensible.  Finally, the bachelorettes may be judgment-proof."
It's true most bachelorettes on the show wouldn't be able to afford $5,000,000. Some of them have complained about how expensive it is to buy their own gowns for filming. 
Luke Parker was accused of breaching his contract
There has been at least one person who got into legal trouble with the show. Luke Parker from Brown's season of The Bachelorette is one of them.
NZK Productions Inc. filed a petition against him because of alleged unauthorized media appearances while under contract. He was ordered to pay $100,000, according to People. 
Parker did an interview with Reality Steve. He got a lot of backlash for his heated conversation with Brown and defended his actions in the interview. 
Jed Wyatt from the same season also talked about being fearful of being sued. "I had to decide, was it worth it for me to come out and say the things that I was going to say, and potentially spend months in court with people that I really don't care about at this point in my life? No," he said on the Jed Talks podcast, according to Us Weekly.
This is why most stars will try to avoid spoiling their season. But obviously, some people thought it was worth the risk.