The Bachelor' Couple Susie Evans and Clayton Echard Confess Their Biggest Regrets From the Show
'The Bachelor' couple Susie and Clayton both had at least one regret about how they handled things during their time on the show.
The Bachelor finale with Clayton Echard aired on March 15, and fans are still shocked by that twist ending. Clayton managed to dig himself into a deeper hole as he told Gabby Windey, Rachel Recchia, and Susie Evans he was in love with all three. Ultimately, he chose Susie. However, she turned down the opportunity for a relationship with Clayton, and he left Iceland a single man. During the finale, audiences learned the couple reunited after filming ended. Recently, Susie and Clayton sat down to discuss their rekindled romance.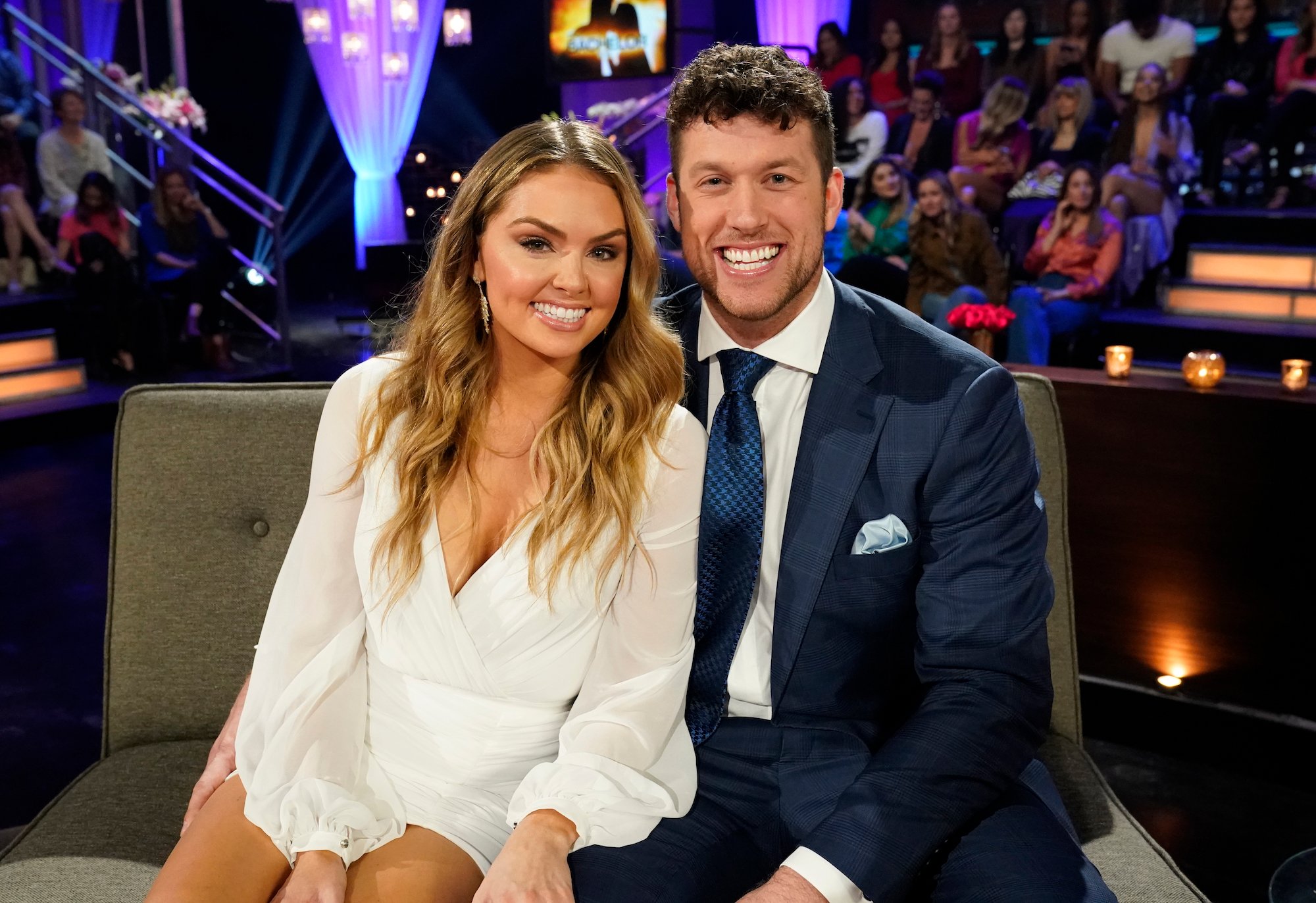 'Bachelor' star Susie Evans discussed her biggest regret from her time on the show
When Susie and Clayton embarked on their Fantasy Suite date, a conversation at dinner sparked Susie's decision to break up with Clayton. He told her he fell in love with her during their time on the show and confessed he'd been intimate with both Gabby and Rachel. Susie felt like this was a value she couldn't compromise and chose to end things with Clayton. 
Clayton attempted to choose between Gabby and Rachel but decided he wanted to be with Susie. Audiences seemed shocked at the announcement that Clayton and Susie began dating again after the cameras stopped rolling, but the couple appeared happy during The Bachelor finale.
When The Hollywood Reporter asked Susie about her biggest regret, the former Miss Virginia USA said, "There's a lot of things I could have done differently, but I would have probably found a way to be more up-front about my expectations going into the fantasy-suite week and just utilize whatever time I had at any previous point to just make those expectations more clear. That would have saved myself, Clayton and all of the other women involved a lot of heartache."
Clayton Echard felt he could have communicated better with Susie Evans
When Susie broke up with Clayton during their Fantasy Suite dinner, he mentioned that he wished she had been more transparent about her desire that he not sleep with the other two women. This statement caused Clayton to experience quite a bit of backlash from fans. Although, the Missouri native defended his Fantasy Suite strategy in previous interviews.
However, the former football player realizes he could've honed his own communication skills as well. When asked about his biggest regret during The Bachelor, he said, "I wish I just asked more questions. I think that would have saved a lot of the things that I ran into. I was very big into communicating, but I just should have asked more questions. That would have saved, I think, a lot of heartbreak."
The couple plans to start their lives together in Virginia immediately
Susie and Clayton's relationship experienced more than their fair share of bumps in the road. However, it looks as though they've weathered the storm. During The Bachelor finale, the couple talked about their future plans. Clayton is in the process of moving to Virginia to live with Susie. However, the pair doesn't want to get engaged anytime soon.
In a recent interview on former Bachelor Nick Viall's podcast, The Viall Files, Susie explained that she and Clayton wanted to experience life as a couple away from the cameras. 
Susie told Nick, "We've said 'Lets' get through this show. This is tough right now.' Not even in our relationships but as individuals. I have seen Clayton struggle as a person. Let's get through this together, and let's do a 3-month post-show check in on each other.' Then when my lease is up in September, let's do another pulse check on this."
Stay tuned to Showbiz Cheat Sheet for all your updates on The Bachelor franchise and Susie and Clayton as they move forward in their relationship.