'The Bachelor': Demi Burnett Answers Who She Thinks Colton Underwood Should Date: 'Someone That He Won't Stalk'
Former star of The Bachelor Colton Underwood and his season winner, Cassie Randolph, underwent a messy breakup in 2020. While the pair initially seemed to part ways on friendly terms, it came out a few months after they announced their split that Randolph had filed a restraining order against Underwood. Since then, Underwood has come out as gay.
Former Bachelor and Bachelor in Paradise alum Demi Burnett has always been close with Randolph. Through the former couple's breakup, she always made a point to side with Randolph. In a recent interview, Burnett was asked the type of man she thinks Underwood should end up with.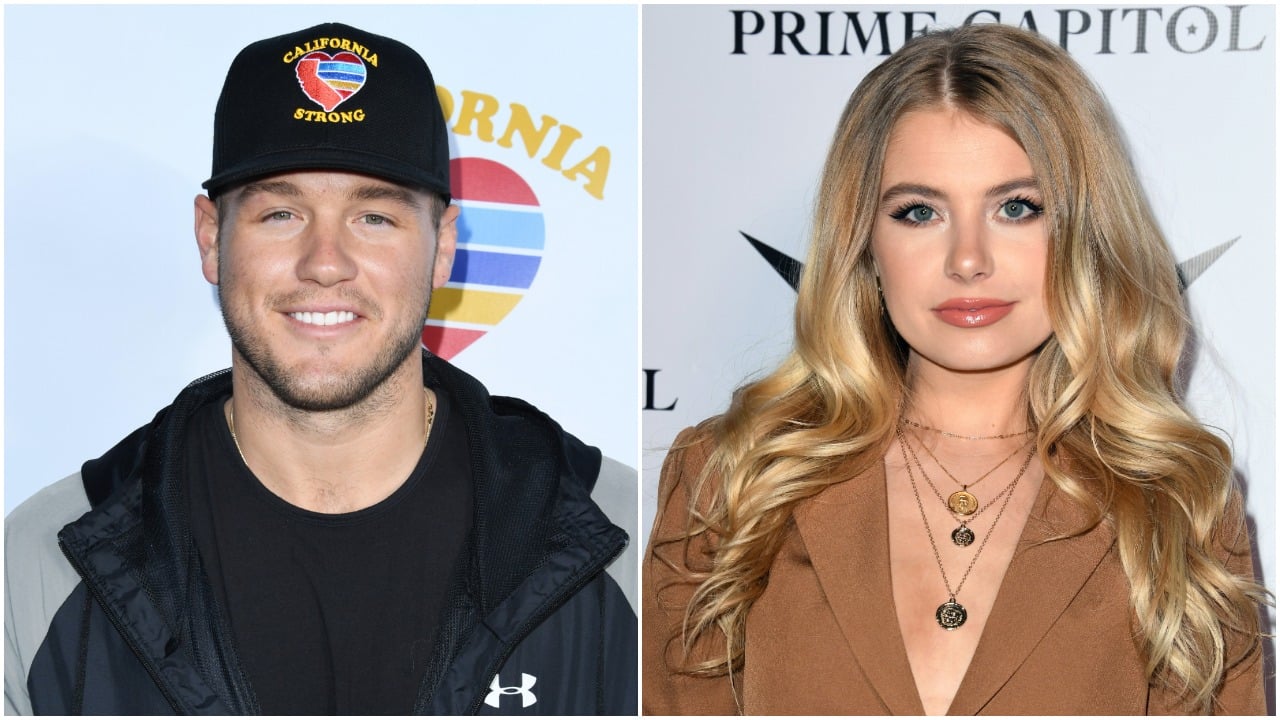 Demi Burnett has always had Cassie Randolph's back
Burnett was interviewed by the Chicks in the Office back in July 2020, just after Randolph appeared on The Bachelor: The Greatest Seasons – Ever! to be interviewed by Chris Harrison about her breakup with Underwood. Randolph's interview clearly didn't sit well with Underwood, as he took to Instagram to shade his ex after it went live. He was upset that Randolph was talking about their breakup in the media. But Burnett (and many fans) felt Randolph didn't reveal anything. The season winner wouldn't even tell Burnett the details of her breakup.
"She is so respectful of that privacy that they had and how they said they're not gonna be public about their breakup," Burnett said on the Chicks in the Office. "She had nothing bad to say about him. She even cried at one point. She said, 'It's really hard.' I know she cares about him so much and I don't even know what happened. She is really loyal to her word on that."
As for Burnett's opinion on how the former bachelor responded to Randolph's interview, she found Underwood's Instagram activity "petty." She was also "proud" of how Randolph responded (by posting a series of stories that asked Underwood to "refrain from prolonging our breakup, or dragging me, when we both know it's unwarranted" and accusing him of planning to "monetize" their split).
"With the Instagram drama and Colton being mad about the fact that she went on The Bachelor: Greatest of All Time episode, I think that's ridiculous because she didn't even say anything about the relationship at all," said Burnett. "And I think he was just being petty and trying to get a reaction out of her. But I was really proud of her for what she said on her story."
Demi Burnett thinks Colton Underwood should be with someone 'he won't stalk'
Burnett and Underwood are two of the only openly LGBTQ Bachelor alums. Burnett came out as bi during her season of Bachelor in Paradise, where she pursued an engagement with a woman from outside the franchise.
"I'm really close with Cassie so my loyalties lie with her," Burnett told Daily Pop following Colton's announcement. "But I am proud of him for coming out."
In another recent interview with Daily Pop, Burnett was asked the type of man Underwood should end up with, and she didn't hold back.
"Someone that he won't stalk," she said after a thoughtful pause.
Burnett also answered if she'd ever want to star in The Bachelorette with both a male and female cast.
"Of course I would," she said. "Yes. That's the greatest idea."
Colton Underwood hopes to find love on TV again, this time as a gay man
After Underwood came out as gay on Good Morning America in April 2021, it was announced that he's in the process of filming a new reality show for Netflix. The show will detail his new life as an openly gay man.
While Underwood received lots of support for coming out, particularly from Bachelor Nation, he also received plenty of backlash. Many argued that someone who was accused of stalking shouldn't be the star of another reality show.
In a feature piece with Variety, Underwood addressed some of the backlash.
"I did not physically touch or physically abuse Cassie in any way, shape or form," he said. "I never want people to think that I'm coming out to change the narrative, or to brush over and not take responsibility for my actions, and now that I have this gay life that I don't have to address my past as a straight man. Controlling situations to try to grasp at any part of the straight fantasy that I was trying to live out was so wrong."