'The Bachelor': Did Country Singer Chase Rice Really Come on the Show to Win Victoria Fuller Back?
Watching your ex move on can be gut-wrenching. Seeing it happen on national television…unthinkable. But that is exactly what all of the exes of the contestants on The Bachelor have to do. In the past, it has caused some of them to crash the show in the hopes of getting their girls back. But unfortunately for them, the odds are never in their favor.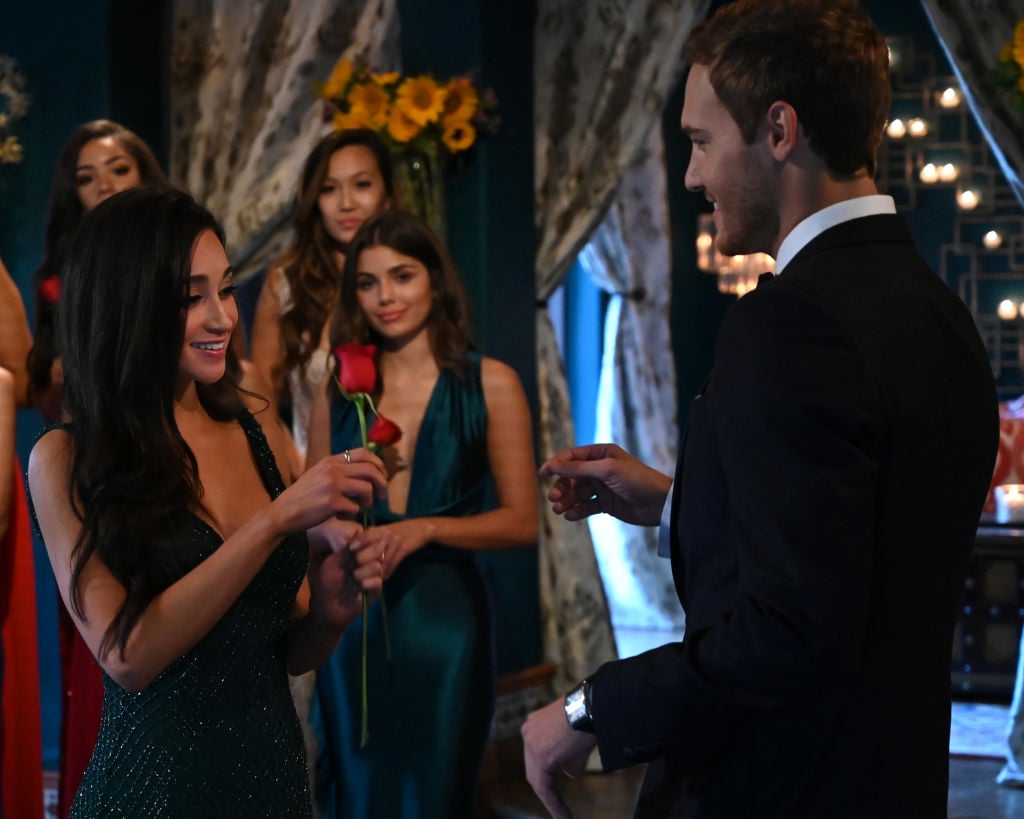 On tonight's episode of The Bachelor, country singer Chase Rice is the musical guest for Peter Weber's one-on-one date with Victoria Fuller. This wouldn't be too crazy if it wasn't for the fact that Rice is Fuller's ex! So, did Rice come on the show to win Fuller back?
Did Chase Rice know Victoria Fuller was going on 'The Bachelor'?
It must be really awful to start watching tv one night and see your ex on a dating show, looking for love. Luckily for Fuller, he was given a heads up about his ex competing on the show.
"I know her, we spent a night together in Charlotte. She's a cool chick from what I know," he told radio show Fitz in the Morning on 98.9 The Bull. "I got no problem with her, I got no problem with him. I knew she was going on the show."
Did Chace Rice come on the show to get Victoria back?
If Rice had unresolved feelings for Fuller, this would have been the perfect time to serenade her and win her back. But, the singer was really just there to promote his new album.
"I was pissed," he said of seeing Fuller. "I was really pissed off to be honest. I was just going there to try and promote 'Lonely If You Are', and 'Eyes On You,' and I wanted nothing to do with. If there's anything I've ever wanted, it's to have nothing to do with the drama of that show."
In fact, he even spoke to his manager beforehand to ensure that something like this didn't happen.
"I was still pretty surprised," he said. "I told my manager and my publicist and they were like 'Don't even worry about that. They're not going to do that to you, that's a weird coincidence but they're not going to, there's no way they're going to do that to you.'"
And he felt kind of betrayed with the way things turned out.
"The fact that they did that to me? It's over the top, it's unnecessary," he said. "I didn't expect it, but at the end of the day it happened. I don't know if it's the producers, or if they just got lucky as hell. I know what I think, but I'll let everybody figure out what they think."
Will Chase Rice appear again?
After this experience, Rice is absolutely done with reality tv.
"I don't want to put who I am in the hands of somebody else, which would be a producer, which I did before," he said. "I did it with 'Survivor' and I learned that that's how that goes. You're putting who you are and how they make you look in the hands of somebody else."
It's doubtful that Rice will show up on The Bachelor again.