'The Bachelor': Did Hannah Brown Just Shade Victoria Fuller?
Hannah Brown may no longer be the Bachelorette, but the girl has still been a huge topic of discussion on this season of The Bachelor. In the beginning of the season, she crashed the Bachelor mansion to tell Peter Weber that she was still in love with him. Though Weber ended up continuing as the Bachelor, some fans think that he and Brown might still end up together.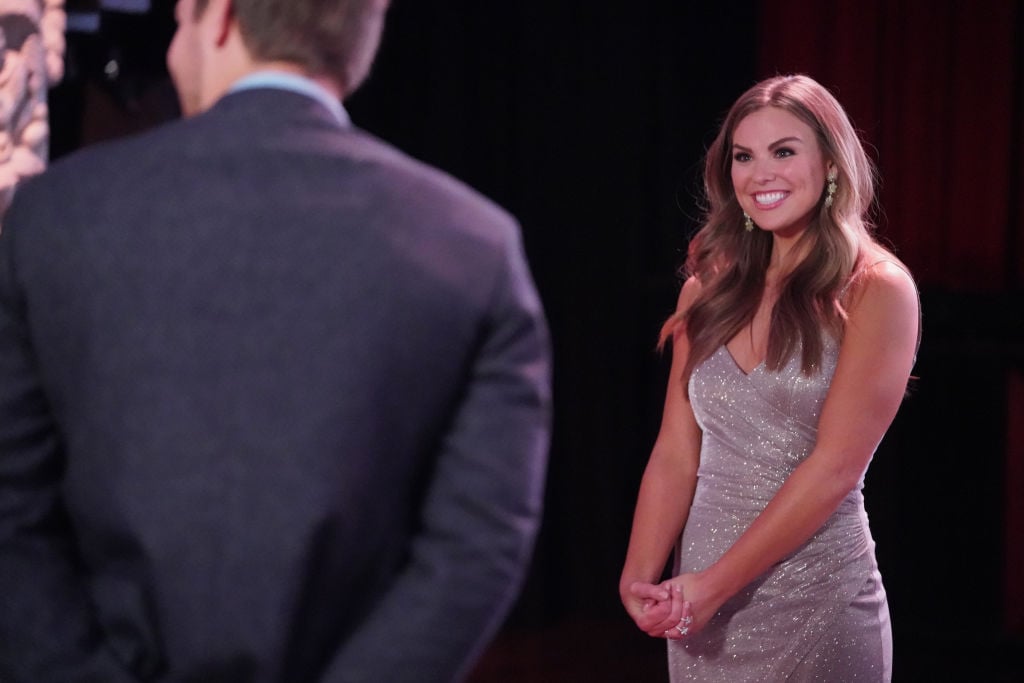 Now, Weber has four women left, Kelsey Weier, Madison Prewett, Hannah Ann Sluss, and Victoria Fuller. Fuller and Weber's relationship has been the most tumultuous of all of the women's and so hard to watch that fans have been hoping that she will get sent home. Apparently, Fuller has begun to annoy some Bachelor alums too as Brown just threw some major shade at the contestant.
Hannah Brown and Peter Weber's relationship
Brown first met Weber when he was competing in her season of The Bachelorette. She eventually sent him home after hometowns and chose Jed Wyatt instead. Later, she found out that Wyatt had a girlfriend the entire time he was on the show and broke off their engagement.
She, then, crashed Weber's season to tell him her feelings.
"Even though that convo wasn't planned, it needed to happen and the hardest part for me was just struggling with the fact that I knew I had amazing women that just showed up," Weber told reporters of his conversation with Brown during ABC's TCA presentation. "I still didn't have any feelings yet for anyone. It was too soon to really have any legit connection. So it was awkward, it was uncomfortable, but it needed to happen. And I was very lucky that the women were understanding. So, had to happen."
"That was just really real raw convo that had to happen with us and really emotional. It brought back feelings and I couldn't hide those."
The two eventually decided not to start things up again and Weber continued being the Bachelor.
Victoria Fuller's time on The Bachelor'
Fuller has been a controversial contestant since the beginning of the season for both her actions on and off-screen. Shortly after it was announced that she was going on the show, it was revealed that she previously had modeled for a "white lives matter" campaign, which angered some fans. In addition to that, since the season began, Fuller has argued with Weber almost every time that they have been together.
Did Hannah Brown throw shade at Victoria Fuller?
On Monday night's episode, Fuller had yet another breakdown. She accused Weber of always being in a mood when two were together, yet it was really her who always had an attitude.
At one point in the episode, Fuller lamented about how annoying she was to be around. Brown, who recorded herself watching the show, shared those sentiments.
"Well…you said it," she commented.
Fans were quick to comment on the shade.
"Personally, I love that Hannah B threw shade at Victoria F!!" one fan tweeted.
But not everyone was a fan of the shade.
"Ok I used to LOVE Hannah B but can she get over herself???" one person wrote. "It's not anyone's fault but your own that your taste in men is trash. Don't get me wrong I hate Victoria F but shut the f–k up???? Stop shading people just because your dumb–s messed up! PERIOD."