'The Bachelor': Did the Producers Force Peter Weber's Ex to Expose Victoria Fuller?
On the Feb. 17th, episode of 'The Bachelor,' Peter Weber's ex revealed some shocking news about Victoria Fuller. Did production put her up to talking to Weber?
Victoria Fuller and Peter Weber's relationship has really been put through the wringer. The two have had interruptions from more outside influences than any other couple on this season of The Bachelor. First, it was a surprise musical performance by Fuller's ex, Chase Rice and on the Feb 17th episode, Weber's ex Merissa Pence came on the show and spilled a secret about Fuller.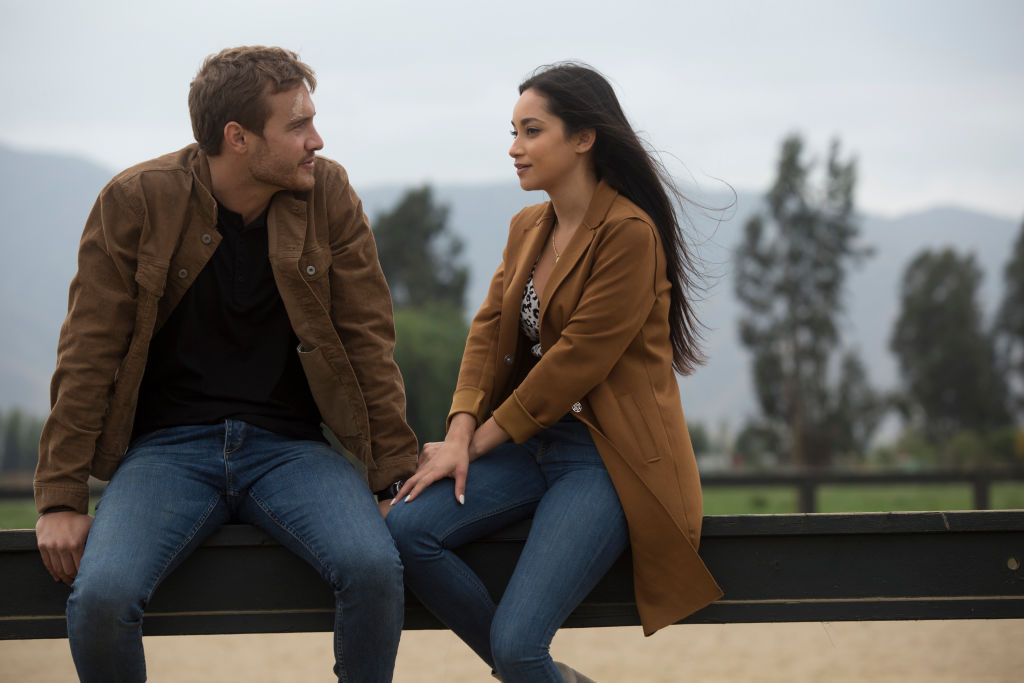 With Rice's appearance on the show, it was obvious that production had set Fuller up to see her ex to encourage the maximum amount of drama. So, it's only natural that when Pence came on the show, fans wondered if it was another producer plant as well.
What did Merissa Pence say to Peter Weber?
At the end of the day portion of Weber's hometown date with Fuller, Pence came up to Weber to deliver some news. And Weber immediately brought the information to Fuller's attention.
"You know how on our first date at that concert, you had an ex there?" he asked. "Today I had an ex there, too. Her name is Merissa. We just kind of chatted for a little bit, and then she just brought some stuff to my attention that she thought I should know. She told me that you've caused a lot of other relationships to end — I don't know what she could be referring to, but those are her words."
Fuller became defensive and insisted that she never broke up anyone's relationship. The argument resulted in Weber never going into Fuller's house to meet her family.
Why did Merissa come forward about Victoria F.?
Initially, Pence was just going to the filming of the show to watch.
"I went there with no intentions or knowing I was going to talk to Peter," she told Entertainment Tonight. "I took it upon myself to call out his name and have a conversation with him."
She ultimately decided to speak to Weber in defense of the couples that Fuller allegedly broke up. 
"I just did this for the people who don't have a voice," she told the outlet. "I feel like I have been that voice for them, and that's kind of been my mindset on all of this."
"I just wanted him to end his relationship with Victoria. I kind of knew — when I found out she was going on the show — how this would play out," she continued.
"I was there to warn him and present facts if he asked, but I wasn't there to slander her name or say bad words or call her names. I was not there for that. That's not me, that's not who I wanted to be portrayed as."
How did Peter Weber take the news?
There has been a lot of drama surrounding the women of Weber's season. So, he was obviously upset to hear something bad about yet another one of his frontrunners.
"But his reaction, I mean — he was definitely shocked," Pence said of when she told Weber the news. "And he had asked me, 'Why didn't you tell me sooner?' And I said, 'You don't have a phone. How am I supposed to contact you? There was no way for me to get to you sooner. I think he was definitely shocked."
Though Weber had strong feelings for Fuller, he couldn't ignore what Pence said.
"He left our conversation definitely upset, but he gave me a hug after and told me that he trusted my word and would take it into consideration, which — at the end of the day — that's really all I needed to hear," Pence said.