'The Bachelor': Does Matt James Work at Sam's Club?
The Bachelor's Matt James recently had Bachelor Nation very confused. After a TikTok of him seemingly working at a Sam's Club went viral, Bachelor Nation needs to know — did James get a new job?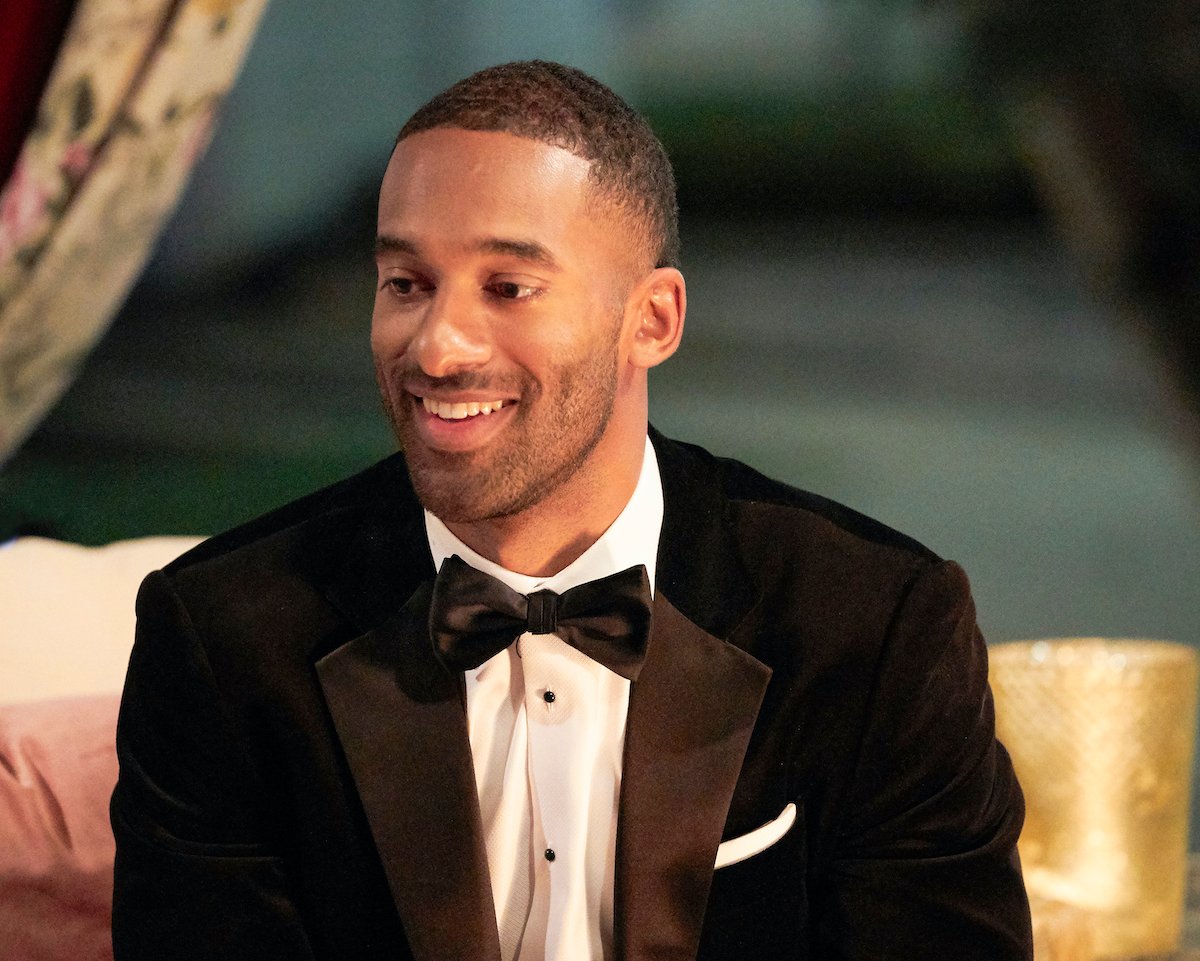 Matt James working in Sam's Club on TikTok
Handled Entertainment shared a video on their TikTok account that had many Bachelor fans perplexed.
"I went to Sam's Club and I swear this employee is Matt James," the voiceover says. "So I had to ask…" When the videographer taps the employee on the shoulder, it's James. He turns and says: "Yes, ma'am? How can I help you?" 
"What is happening?" the voiceover continues. "Am I being punked?"
Bachelor Nation took to the comments to assess the situation.
"No mask?" one user said. "It has to be him, I'm so confused," wrote another. "No one saw his new [Instagram] post?" another fan pointed out.
Matt James is highlighting organizations for Black History Month
In honor of Black history month, James is partnering with Handled Entertainment — who created the Sam's Club TikTok — to highlight various companies.
"I'll be highlighting a different organization each week that is making a positive impact across the country," he captioned a post on Instagram.
Some are national, some are local, but all are doing the work needed to uplift black communities and level the playing field. I also know that there are many more nonprofits that are doing great work so please share them in the comments below, First up: Getting Out Staying Out NYC.
In his video post, James talks about the work GOSO does.
RELATED: 'The Bachelor': Victoria Larson Thought Ashley I. Was 'Kind of Rude'
"They're a nonprofit that supports formerly incarcerated young men aged 16-24 in Harlem," James explains. "Over 95% of GOSO participants identify as Black or Latinx. They've worked with over 10,000 young men offering educational resources, interview skills, workshops, and even providing stipends as a pathway for companies to employ GOSO applicants."
James wanted to partner with GOSO because of his connection to the criminal justice system.
"I can speak first hand on the strain it places on families across America," the bachelor continued. "Once someone has served their time in the criminal justice system, they deserve the opportunity to provide for their family, work, continue their education, and re-enter society with dignity and without undo barriers."
Matt James is a Sam's Club partner
Sam's Club isn't likely one of the organizations James is highlighting for Black History Month. But James does have a partnership with the big box store.
He shared a video on his Instagram Stories demonstrating his partnership with them. James also shared a link to his Valentine's Day picks — an assortment of Sam's Club products, including jewelry, technology, food, and drink.
Leave it to Bachelor Nation on Reddit to piece together what James was doing in a Sam's Club.
"This [TikTok] is by Matt's seemingly new friend Skylar Handler of 'Handled Entertainment' who is the daughter of Wall Street's highest paid CEO, Jeffries' Richard Handler," a Reddit user pointed out. "She just released a strange reality show(?) YouTube featuring him. Not going to say the new videos with her are a clout chasing move, but I'm not not saying it is an interesting friend to suddenly pop up."