The Bachelor': Dylan Barbour Reveals Why He Called the Show Out and Apologizes
Though every contestant signs up to go on The Bachelor, they don't always like the outcome of being on the show. Through editing, some contestants come out looking like villains and receiving backlash from fans of the franchise. Dylan Barbour did not get the classic Bachelor villain edit. However, he recently still felt the need to speak out against the unfair editing and politics that go on behind the scenes of the shows.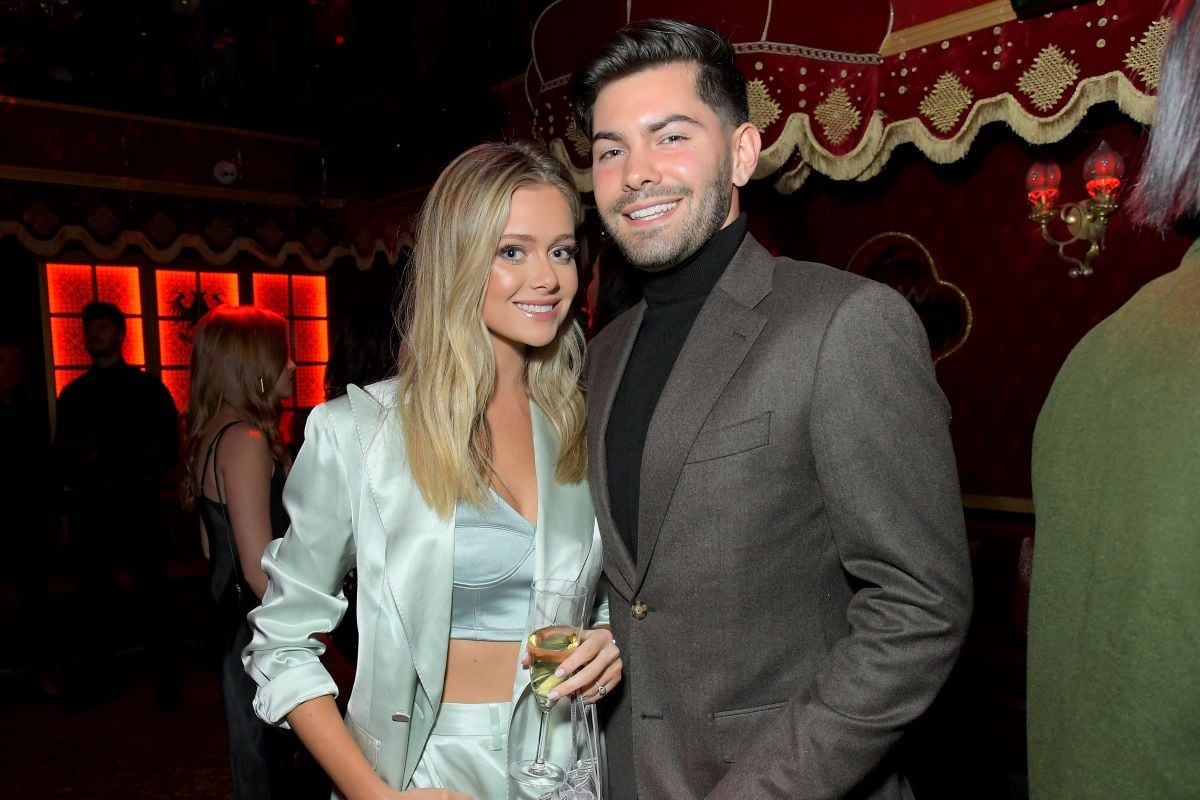 What did Dylan Barbour say?
Barbour actually had a pretty good run with the Bachelor franchise. He first appeared on Hannah Brown's season of The Bachelorette but was sent home. He then went on Bachelor in Paradise where he met and got engaged to Hannah Godwin. But on Jan 30, he decided to start some Bachelor drama.
 "Cancel ABC and The Bachelor. Kinda wanna air out their dirty laundry. Mom got me riled up," he tweeted. "Ask away."
"You gotta understand the game. They get paid off you doing sh*t that warrants screen time," he wrote. "It's easy to make a bad person look worse, it's hard to make a good person look bad."
He also said that the producers basically cause the contestants to get bullied.
"They had that whole spiel on hating bullying, then purposely edit things to warrant bullying. Sh*t is wild," he wrote.
During his rant, he revealed that Jed Wyatt got a bad edit and never cheated on Hannah Brown, production makes people out to be villains on purpose, and that producers have control over who the Bachelor sends home.
RELATED: 'The Bachelor': Where Does Reality Steve Get His Spoilers?
"My last thought: they need you until they don't," he wrote. "Each person is a pawn in a larger scheme, and they do not have contestants [sic] best interests in mind. Mental health is not a concern. Multiple people develop issues post show and they do nothing to help. If anything, they fuel hate."
He has since deleted the tweets.
Why did Dylan Barbour speak out?
Barbour's comments gained a lot of attention and stirred up some controversy. As one of the ultimate winners of the franchise, coming away with both an engagement and a good reputation, people wondered why Barbour spoke out against the franchise. Now, he has revealed his reasoning.
"This past weekend I got into the discussion of being in the public eye and its effects on mental health," Barbour told Us Weekly. "I've seen a lot of people thrust into this level of notoriety, and with it comes immense scrutiny. And those same friends have had their mental health suffer tremendously from it."
He went on to say that he felt the need to bring attention to the negative side of being in Bachelor nation, even though he is one of the "lucky ones to have a great experience from this transition."
RELATED: 'The Bachelor': Who Is Kit Keenan's Famous Mom?
"With that said, I believe the way the message was delivered was wrong. I'm appreciative of the franchise and the platform given to me, and that was not reflected," he said.
He admitted that he "really only had very positive experiences with the producers and network" and ended saying, "moving forward, I'll speak only from personal experience and continue to be an ally and support system to those who need it."