'The Bachelor': Every Reason Why the Couples Broke Up
There have been over 20 seasons of The Bachelor, many of which ended with an engagement but not a wedding. There are a few couples that are still together to this day, and even one in which a Bachelor star went back to the runner-up on his season. So why the low success rate?
We decided to gather all the reasons the couples gave after their breakup. Some simply ended due to having to stay separated as the show is airing. But there are some other important reasons for the breakups, like the Bachelor regretting his choice, secrets coming out, and more.
Here are the 19 reasons every couple of The Bachelor broke up.
1. Amanda Marsh claimed she later found out Alex Michel slept with Trista Rehn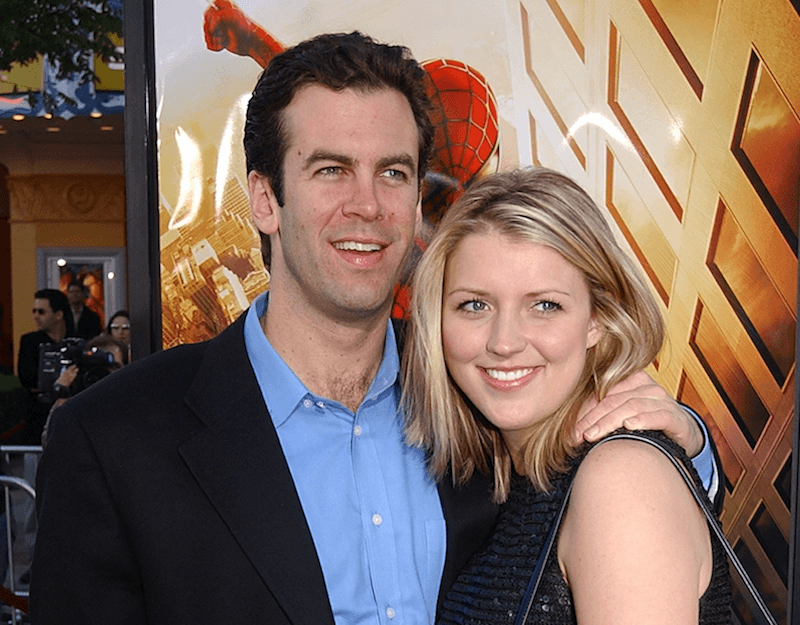 The first season of The Bachelor ended with Alex Michel picking Amanda Marsh over Trista Rehn. He didn't propose, but they left the show starting a relationship together. The relationship didn't make it much further, and Amanda later revealed why.
"Some of the girls from the show had called me and told me that Alex had slept with Trista, which I did not know," Amanda said, according to Entertainment Weekly.
After she found out, she confronted him about it. "He's like, 'Yeah, I was intimate with her.' And so I had to get over that and then… everything just kept eating at me," she said.
She also claimed that Trista told her that Alex emailed her weeks after he chose Amanda on television. He reportedly wanted to "keep the door open" in case things didn't work out between him and Amanda.
Next: Aaron Buerge and Helene Eksterowicz

2. Aaron Buerge would reportedly look at other women in front of Helene Eksterowicz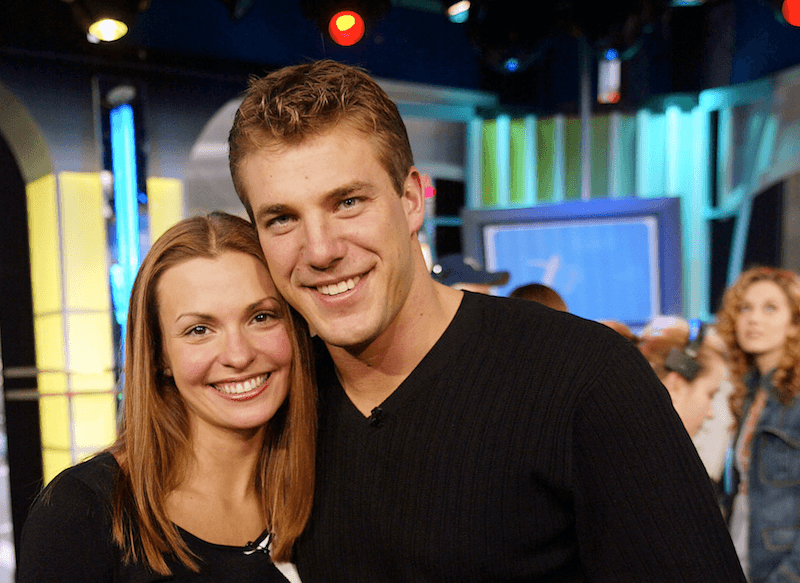 Season 2 of the show was the first to end with an engagement. Aaron Buerge got down on one knee and proposed to Helene Eksterowicz, but they didn't make it down the aisle. Aaron reportedly broke off their engagement five weeks after their finale, according to Helene.
They apparently started growing apart during the months they were kept separate in order to keep their relationship secret. When they did meet in person, Helene claimed Aaron would look at other women. "I gave him back the ring and told him, 'If you're serious about this, you shouldn't be looking at other girls,'" she said according to People.
Next: Andrew Firestone and Jen Schefft

3. Andrew Firestone and Jen Schefft were confronted with challenges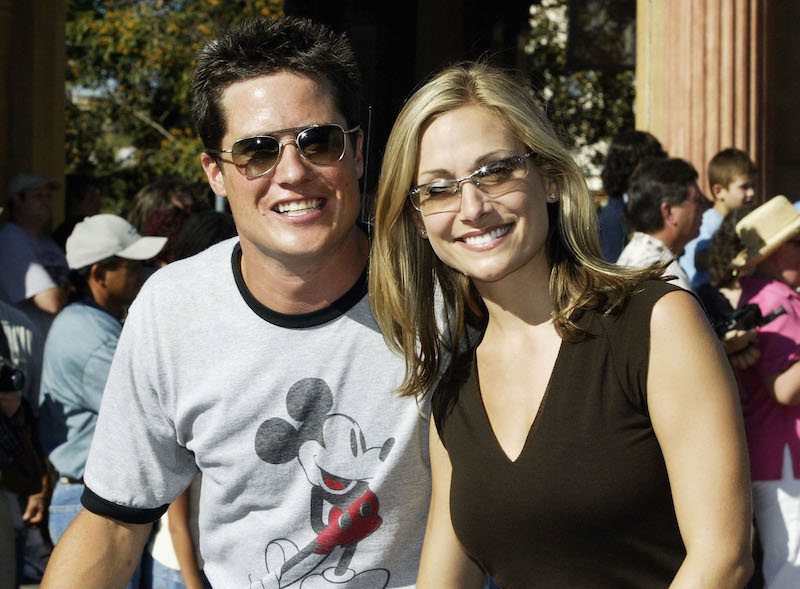 The Firestone heir proposed to Jen Schefft on the finale, but they later split up. According to their statement, it wasn't a dramatic breakup.
"Our love for each other was genuine," read the statement. "But we confronted the same challenges as any other couple trying to make a relationship work day-to-day."
Next: Bob Guiney and Estella Gardinier

4. Bob Guiney said he wasn't paying attention to his relationship with Estella Gardinier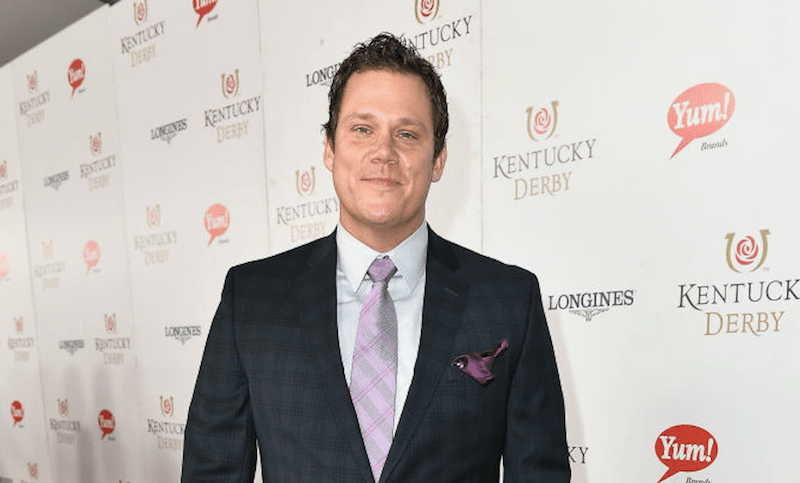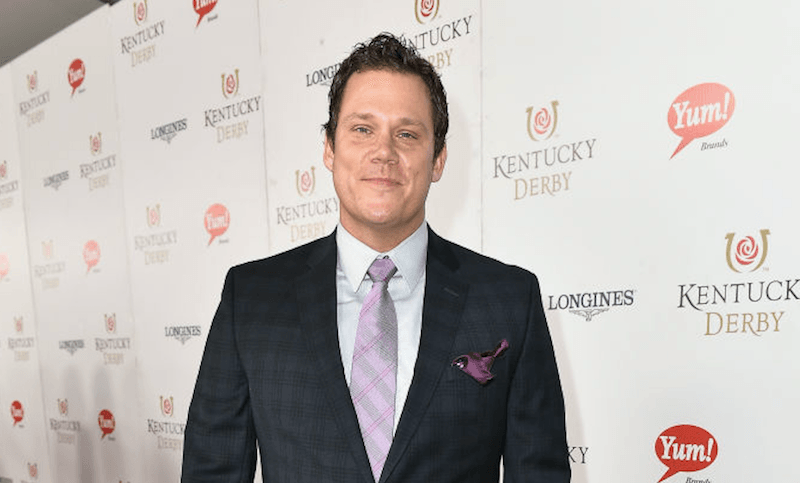 The couple left the season with Bob Guiney giving Estella Gardinier a promise ring. But the announcement of their separation came pretty quickly after the finale. "He's not the person I thought he was," said Estella, according to People. "I don't see any reason to ever have a conversation with him."
Bob accepted the blame for the downfall of their relationship. "It was largely my fault," he said on I'm with Her. "I've been pulled in so many directions, and the one that I don't think got enough of my time was our relationship. For that, I feel awful."
Next: Jessica Bowlin and Jesse Palmer.

5. Jessica Bowlin said she and Jesse Palmer grew apart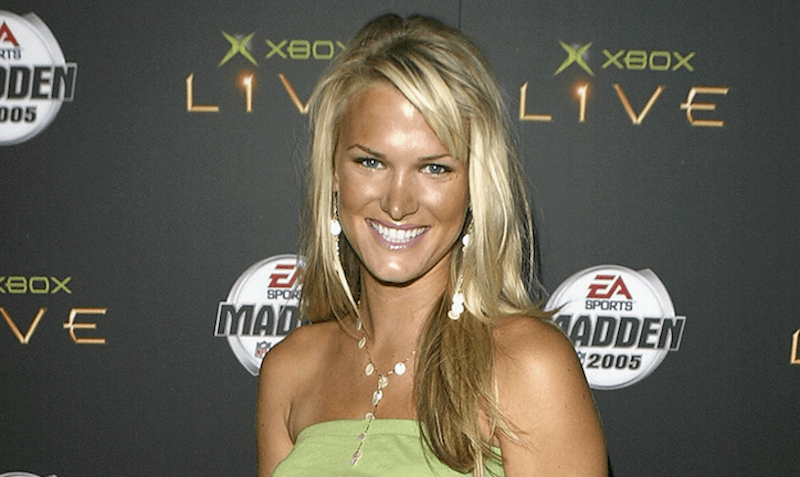 The two ended the season deciding to date each other in the real world. But they didn't get very far.
"Jessica and I shared an incredible romantic journey on the show that began with a friendship that remains strong today," Jesse Palmer told Extra. "We simply realized that, individually, our next steps take us in different directions."
Next: Bryon Velvick and Mary Delgado

6. Bryon Velvick and Mary Delgado broke up due to assault and struggles with depression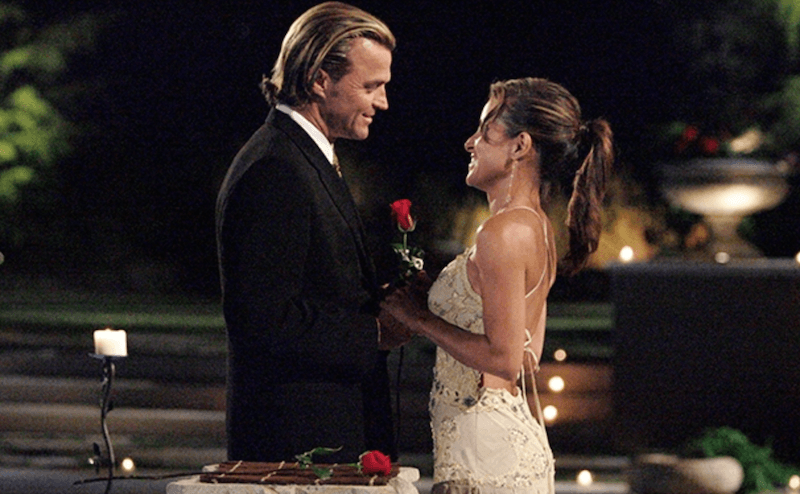 Mary Delgado and Bryon Velvick had a relatively long run, staying together for five years. Their season ended with Bryon proposing to Mary. But a big red flag was when Mary got arrested for punching him while under the influence of alcohol in 2007.
Eventually, they broke up, and Mary later explained she suffered from depression and there were trust issues in their relationship.
Next: Charlie O'Connell and Sarah Brice

7. Charlie O'Connell and Sarah Brice kept arguing over the same things
This couple certainly tried, given they stayed together for five years, but they ended up calling it quits.
"The thing is that we dated for five years," Charlie O'Connell said, according to People. "And [we] were just arguing over the same things and stuff like that. And then, eventually, you've got to go your separate ways."
Next: Travis Stork and Sarah Stone

8. Travis Stork and Sarah Stone said they grew apart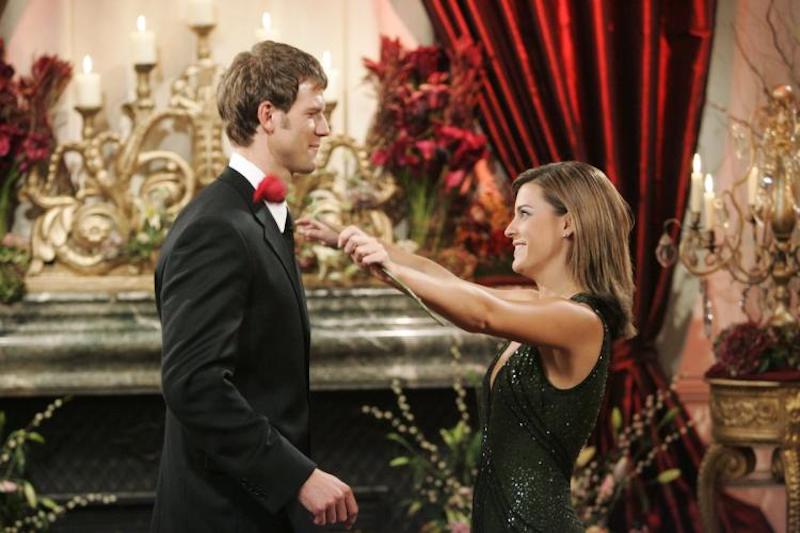 Another couple bit the dust during the separation period after the Paris version of the show.
"The reality is that we were in this fantasy world," explained Travis Stork, according to Today. "And now that we're back in Nashville, over time, when you're not allowed to see someone, you grow apart."
Next: Lorenzo and Borghese

9. Lorenzo Borghese went back to the runner-up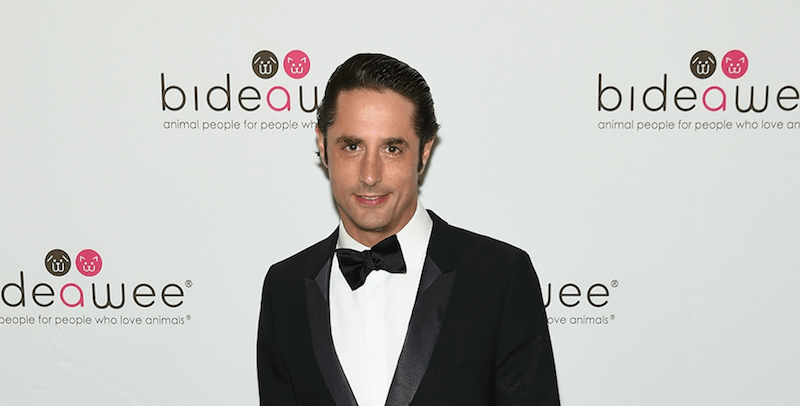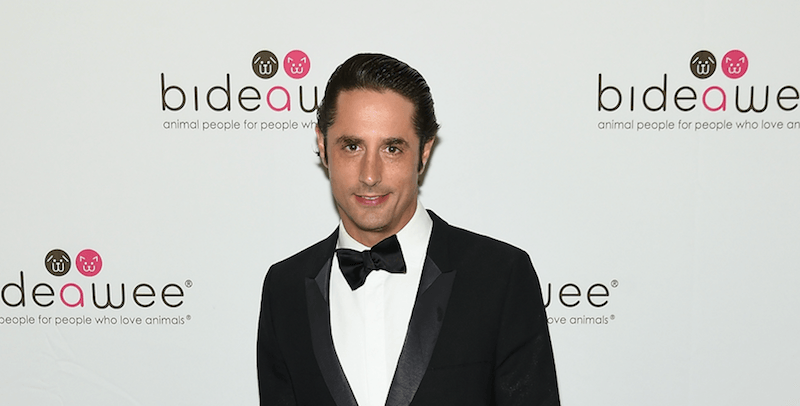 The Bachelor: Rome ended with Lorenzo Borghese picking Jennifer Wilson. But they quietly broke up after the show via an announcement from the show creator, Mike Fleiss. A reason wasn't given, but Lorenzo did later start dating runner-up Sadie Murray again.
"Lorenzo and Jennifer are now on the rocks, and he's gone back to Sadie. They're spending time together," a source told Us Weekly. That didn't work out either and they also broke up.
Next: Andy Baldwin and Tessa Horst

10. Andy Baldwin and Tessa Horst said it wasn't the right time for Tessa to move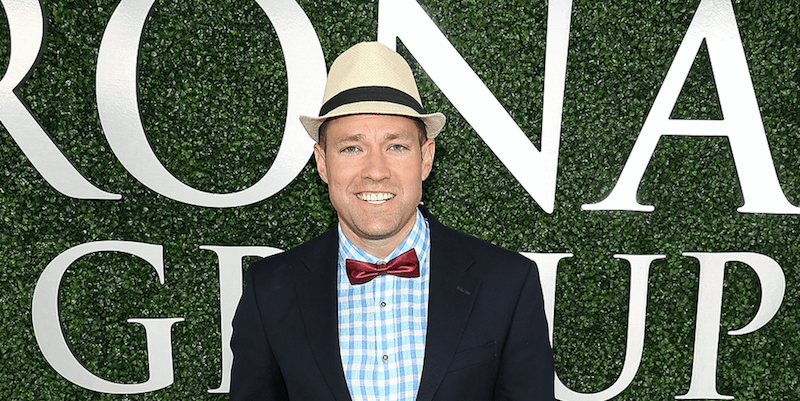 The couple announced they were breaking their engagement because of timing and moving.
"With the possibility of reassignment to a new location, we decided it was not the ideal time for Tessa to uproot herself and move out [to Hawaii] right now," read the statement, according to People. "Our relationship continues to deepen, and we're very hopeful about our future together."
Next: Matt Grant and Shayne Lamas.

11. Matt Grant and Shayne Lamas had nothing in common
Matt Grant told Radar Online that the two had "nothing in common" and that she was "no way appropriate for me."
He said he understood why producers supported Shayne Lamas above the other girls, but he got "totally swept up" by the show when he proposed.
Next: Jason Mesnick and Melissa Rycroft

12. Jason Mesnick and Melissa Rycroft broke up because he regretted his decision
Most breakups from the franchise happen in private, but this one played out in front of everyone on After the Final Rose. Jason Mesnick dumped Melissa Rycroft on the show and told runner-up Molly Malaney that he still had feelings for her.
The breakup was messy, but it led to Jason and Molly getting married and having two kids.
Next: Brad Womack and Emily Maynard

13. Brad Womack and Emily Maynard broke up multiple times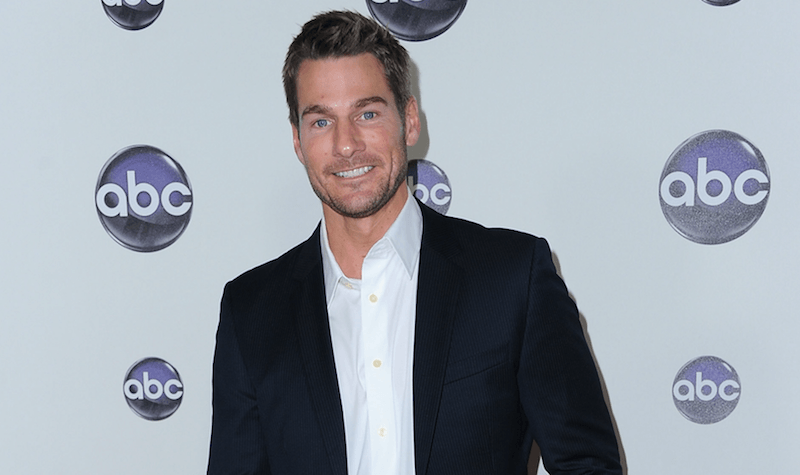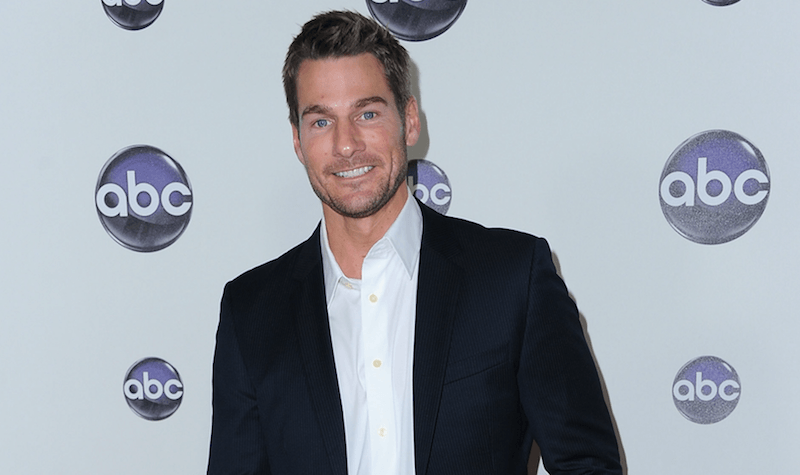 This Bachelor star went on the show a second time to find love. He proposed to Emily Maynard, but the journey definitely didn't end there.
Emily wrote in her book, I Said Yes: My Story of Heartbreak, Redemption, and True Love that their first breakup happen when Brad emailed producers and copied her on the email to say they were breaking up, which shocked her. The couple ended up breaking up and reuniting before the show even aired.
They followed that routine for a while before splitting for good.
Next: Ben Flajnik and Courtney Robertson

14. Ben Flajnik and Courtney Robertson broke up because he said she 'fooled' him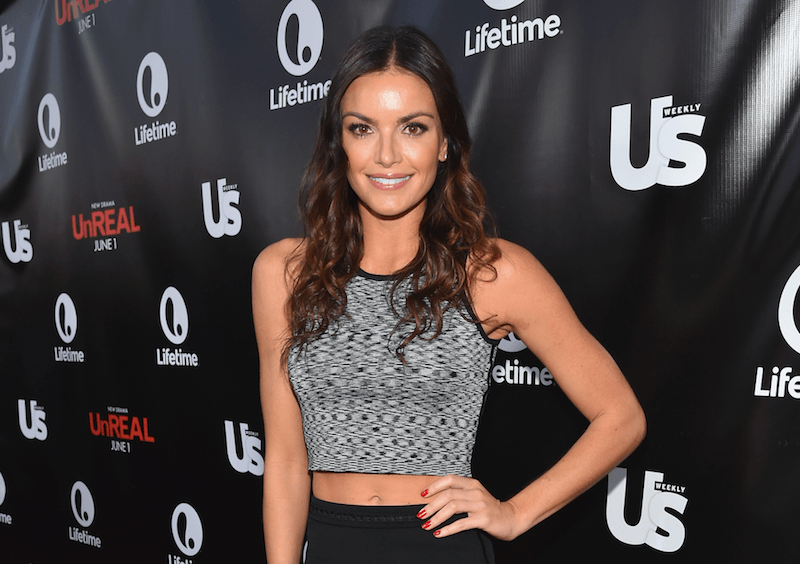 The two ended their season with an engagement, but it didn't work out. She then reportedly started dating Arie Luyendyk Jr.
"She just had me fooled," explained Ben Flajnik. ""I talk to my friends all the time and they're like, 'Maybe she was just really good at it. She got all of us fooled, too, Ben. You weren't the only one.'"
Next: Jake Pavelka and Vienna Girardi

15. Jake Pavelka and Vienna Girardi had trust issues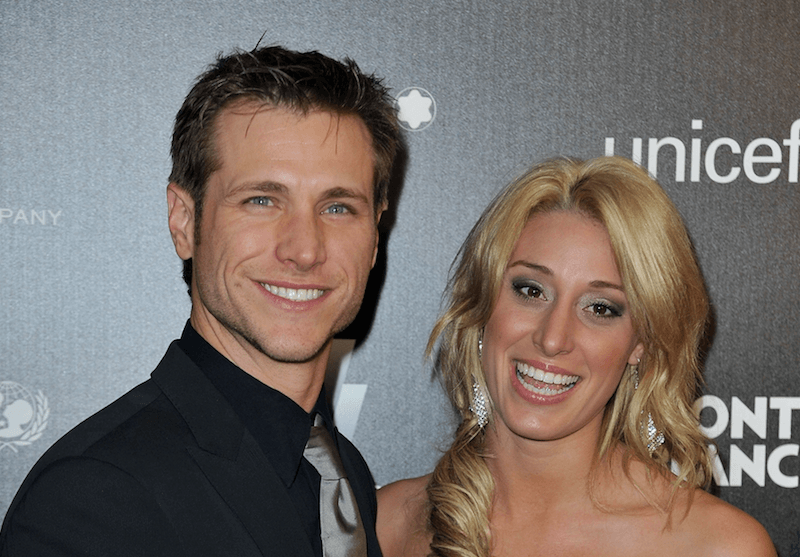 Vienna Girardi and Jake Pavelka broke up over the phone. He told People that there were trust issues, and their public breakup only spiraled from there. Vienna later called him a "fame whore" in an interview.
It seems like it was a very good thing that they decided to call it quits.
Next: Juan Pablo Galavis and Nikki Ferrell

16. Juan Pablo Galavis and Nikki Ferrell were too different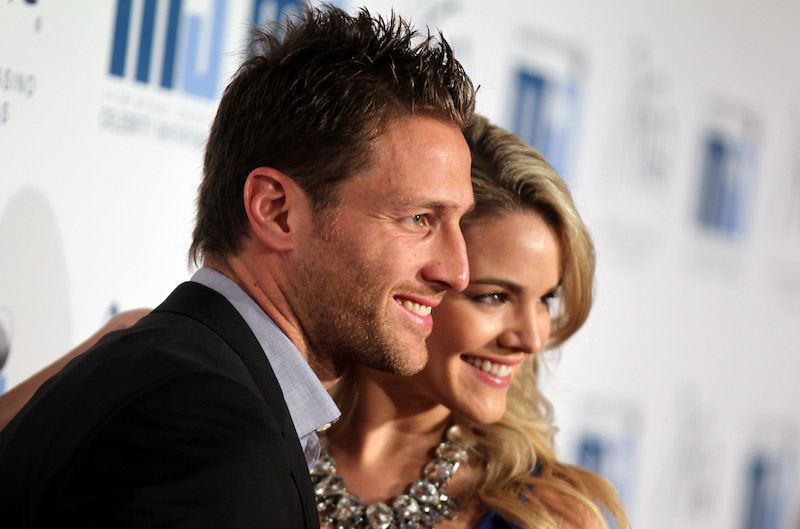 This Bachelor is definitely the most hated of the franchise. But he still managed to walk away with dating Nikki Ferrell. It didn't last forever — unsurprisingly, after Juan Pablo Galavis refused to tell her he loved her for a long time. When he finally did, it was too little too late.
"I think at that point I had come to the conclusion that we were different people and we were never going to be on the same page," Nikki told E! News.
Next: Chris Soules and Whitney Bischoff

17. Chris Soules and Whitney Bischoff broke up and she got engaged to someone else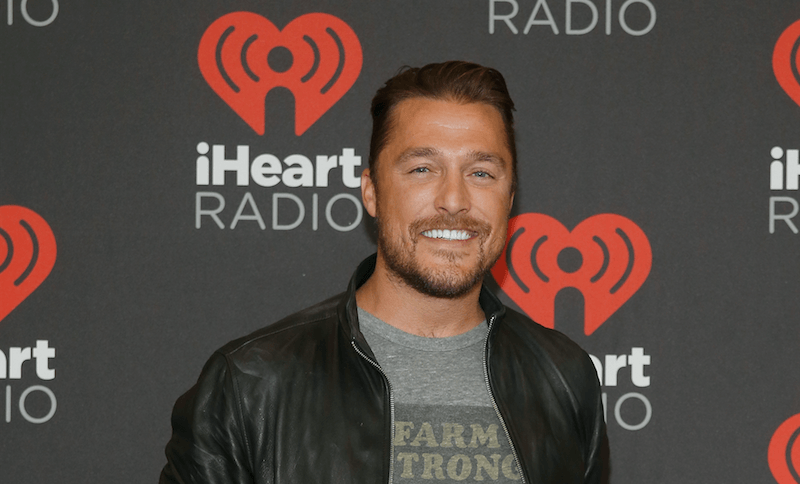 The two split after six months of being engaged. A specific reason was never given, and Whitney Bischoff went on to get engaged to boyfriend, Ricky Angel.
It seems like it was an amicable breakup because they never dissed each other publicly or gave a reason for why they split.
Next: Ben Higgins and Lauren Bushnell

18. Ben Higgins and Lauren Bushnell broke up after she found out he told JoJo he loved her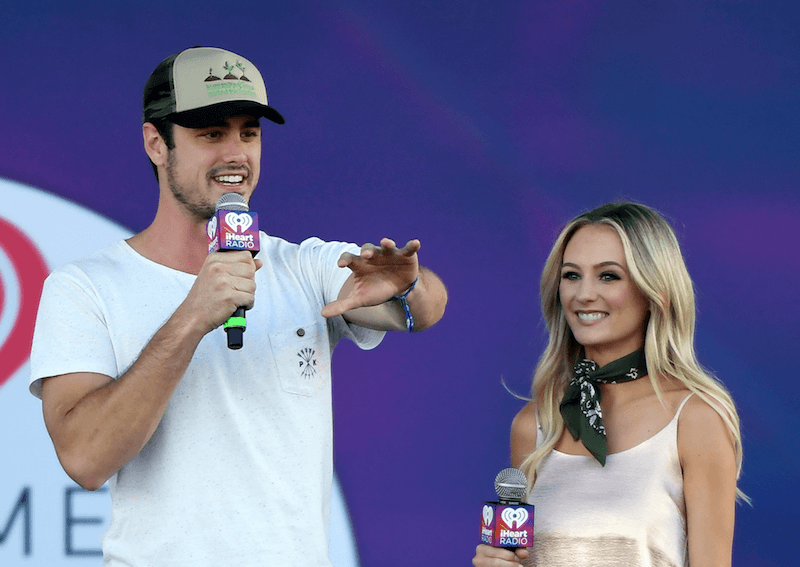 This season's finale was pretty shocking, given Ben Higgins told JoJo Fletcher that he loved her before even making a final decision. He then went on to propose to Lauren Bushnell, which was even more shocking. The couple went on to star on a reality show, Ben & Lauren: Happily Ever After?. But they ended up calling off their wedding and eventually, their relationship.
It seems like Ben telling JoJo he loved her is what did it. Lauren told People:
I always try to be really strong because I wanted to move forward from it. But because I wanted to move forward from it, I don't think I ever really opened up about how hard that was just in terms of, like, I wanted to make that decision to get engaged one time in my life and I felt like I wasn't told everything that had happened.
Next: Nick Viall and Vanessa Grimaldi
19. Nick Viall and Vanessa Grimaldi weren't the best fit for each other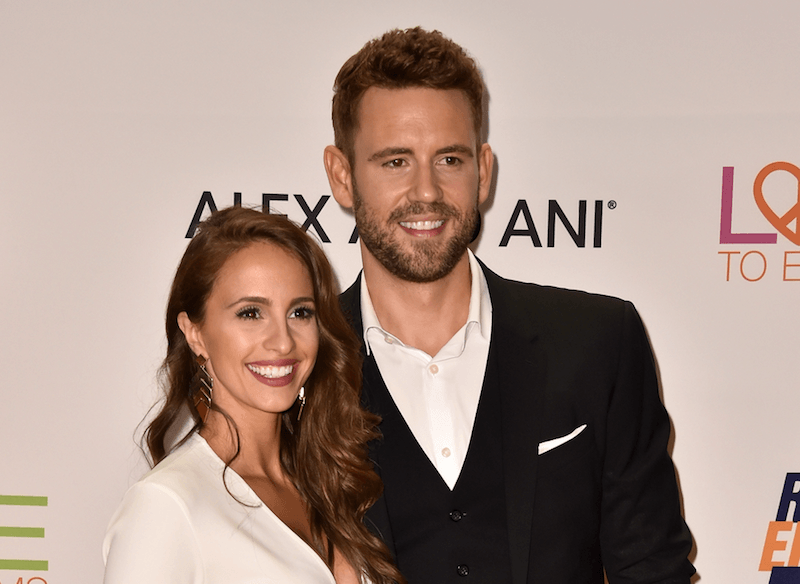 Even on After the Final Rose, the couple was open about the fact that not everything was perfect in paradise. They broke off their engagement after five months.
"In the end, as much as we loved each other and tried to make it work," Vanessa Grimaldi told People, "We just realized we were different people fighting to keep a relationship when ultimately we just weren't the best fit for each other."
Follow Nicole Weaver on Twitter @nikkibernice.
Read more: Lies You've Been Told About 'The Bachelor'
Check out The Cheat Sheet on Facebook!