'The Bachelor' Fans Are Calling for Lifelines for Peter to Sort Through All of the Drama, and It's Not a Bad Idea
On week 2 of The Bachelor, the drama went to an all-new level. The major ordeal surrounded a particular bottle of champagne. Both of the women involved in the champagne crisis received a rose, so the fight is sure to continue through week 3. Let's take a look at why some fans are asking that Peter Weber have lifelines to help him sort through the mess.
[Warning: The Bachelor Season 24 spoilers ahead]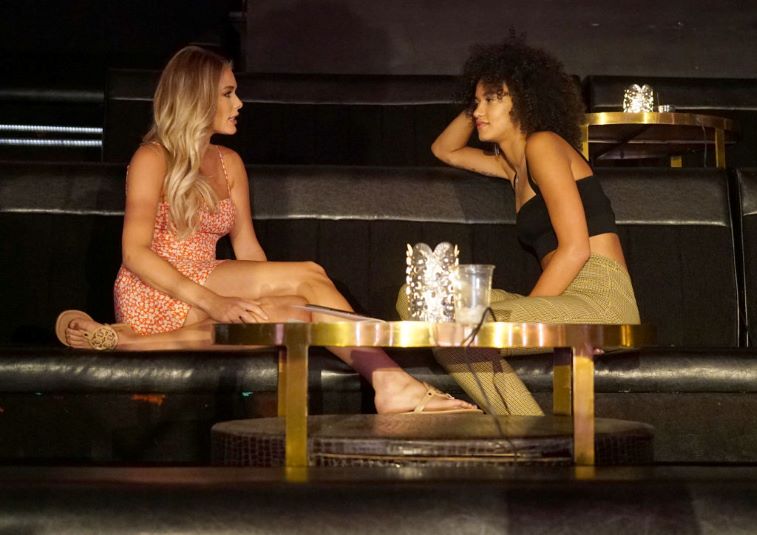 What happened during the Champagne-Gate of 2020 on 'The Bachelor'?
When week 2 of The Bachelor opened, Kelsey was discussing the bottle of champagne that she brought from home to open with Weber. The 28-year-old told her friends how she saved the bottle for over a year to bring on the show.
Viewers saw Kelsey set the tray of champagne and glasses up near the fireplace. Then she sat down in another area with some of her friends in the mansion. It only took a few minutes for Hannah Ann and Peter to sit down near the fire when we hear a champagne bottle pop.
Kelsey immediately has a meltdown and begins screaming at Hannah Ann, believing that she opened the bottle on purpose.
"You are fake," Kelsey yells at Hannah Ann. "I'm real. You are calculated. I'm over this pretty princess act."
Hannah Ann remains calm throughout the whole thing. She has a stoic face, and while she does not come out and say she is sorry, she does adamantly tell Kelsey that she did not know it was her bottle of champagne.
"I acknowledge your feelings," Hannah Ann tells Kelsey numerous times. "There were two bottles of champagne. We literally have barely talked. I've acknowledged your feelings. I respect your opinion. We are moving forward."
Weber does sit down with Kelsey afterward and have champagne with her. However, she tries to chug out of the bottle and ends up spitting it out in a huge fountain. The champagne crisis does not end there.
Just when we think it's over, Hannah tells Weber that Kelsey is a bully
Although viewers did hear Hannah Ann say that she was moving past the feud, her emotions get the best of her the next evening. She sees that Kelsey had a good time with Weber, and the 23-year-old model cannot take it.
Hannah Ann pulls Weber aside and tells him everything that Kelsey said to her. The runway competition winner tells him that Kelsey bullied her.
"I'm sorry that you felt bullied, and I'm not going to put up with that," Weber comforts Hannah Ann. "Thank you for coming today."
However, when he confronts Kelsey about the matter, she flat out lies. The poor guy doesn't know who to believe, although we can tell who he wants to believe.
When he is walking back to the others with Kelsey he stays away from her. His body language shows he's not happy with what she said, throwing Hannah Ann under the bus.
Here's where fans would like Peter to have some lifeline options
"They need to add some lifelines to cut through all the nonsense," one viewer writes on Reddit. "[He could] Phone a Friend—a friend or family member can come to give their opinion. Roll the Tape—ask for footage to see what really happened or how someone actually acts. Social Media Sneak Peek—pick several people and find out who they really are through social media."

The Redditor would like to bring back the lifelines contestants could use on Who Wants to Be a Millionaire. She would edit them to include items specific to the show. In this particular case, we recommend that Weber asks to 'Role the Tape' so he could see what went down between Kelsey and Hannah Ann.
"I don't like Hannah Ann, but How can Kelsey say she didn't say those things when she was literally on camera saying those things?" asked another fan on Reddit.
Viewers would love to let Weber watch the footage from the champagne crisis so he could see which contestant was telling the truth.
We will have to wait to see what he does when the champagne saga continues next week on The Bachelor. You can watch Weber at 8 p.m. ET on ABC or stream it the following day on Hulu.