'The Bachelor' Fans Are Obsessed with Matt James; He Hasn't Even Been On the Show Yet
Find out why Bachelor Nation is talking about Matt James — a future contestant on 'The Bachelorette.'
One of The Bachelor contestants for Clare Crawley's upcoming season is getting a lot of attention. Fans want to know why it seems everyone is obsessed with Tyler Cameron and Hannah Brown's friend, Matt James, but he hasn't been on The Bachelorette yet.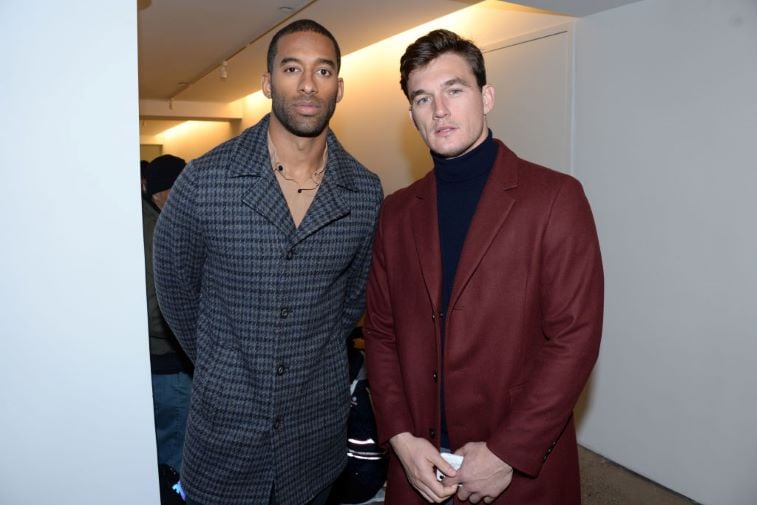 Who is Cameron and Brown's friend, Matt James?
James is Cameron's best friend, who was about to be a contestant on Clare Crawley's season of The Bachelorette until the coronavirus struck. The show was going to begin filming on March 13, 2020; however, production was paused indefinitely.
Although ABC might recast the show, it seems likely that James would remain considering how popular he already is with Bachelor Nation. James works in Real Estate, providing "brokerage and transaction management services," according to his profile on CBRE.
He is the founder of ABC Food Tours, which takes children in New York City to tour local restaurants and learn about entrepreneurship. Over 50% of the students the company serves are homeless, while over 69% live in poverty.
"We believe that by surrounding students with restaurateurs, entrepreneurs, & immigrant business owners who have all overcome similar hardships, they can begin to envision these realities for themselves," according to the company website.
Why is Bachelor Nation obsessed with Matt James?
Fans of The Bachelor first began hearing about James through Tyler Cameron's social media accounts. The real interest took hold once ABC announced that James was a contestant on Crawley's season. However, the obsession with James only grew as the coronavirus quarantine took over the U.S. in March 2020.
"He is consistently the most entertaining part of the quarantine crew (and this offseason as a whole for me!)," wrote one fan. "He's that dude that is always getting the friend group revved up and laughing, no matter the situation. His stories actually make me giggle out loud when I'm watching them. It's nice to have in days like these!"
Many fans also comment that he is hysterical and "nice to look at." Others add that since they have not seen him on television, they do not have anything to criticize him about.
"He's providing us with Bachelor-related content in the most empty off-season ever," wrote another Redditor. "Plus, he's hot and brings people joy."
Where are 'The Bachelor' fans watching Matt James, Tyler Cameron, and Hannah Brown?
Fans are obsessively watching the quarantine crew on Instagram and TikTok. The group of seven friends post stories, videos, and dance movies daily. Since there are no current spoilers about Crawley's season, fans need something to watch. It looks like Matt James is high on that radar.
"[James] may not be a part of Bachelor Nation (yet!), but he's more relevant than 90% of the past contestants," added another fan. "Plus he's a total babe & has a great personality. You better get on this train because he's going to be our next bachelor!"
Bachelor Nation is avidly watching James on social media and ready for him to become a part of the franchise history. It's too bad we have to wait so long to see him on Crawley's season of The Bachelorette.