'The Bachelor': Fans Are Outraged That Weber Keeps Victoria F. Over Kelsey During Hometowns
Fans are shocked that Peter Weber keeps Victoria Fuller over Kelsey Weier. Let's take a look at what happened and why fans are so upset.
Peter Weber's hometown's episode was a rough one. Fans are reeling over the fact that Weber sent home Kelsey Weier, but kept Victoria Fuller. Throughout the entire season fans saw so many red flags with Victoria that they are in shock that Weber is keeping her. Let's take a look at what happened and why fans are so outraged.
[Warning: The Bachelor Season 24 spoilers ahead]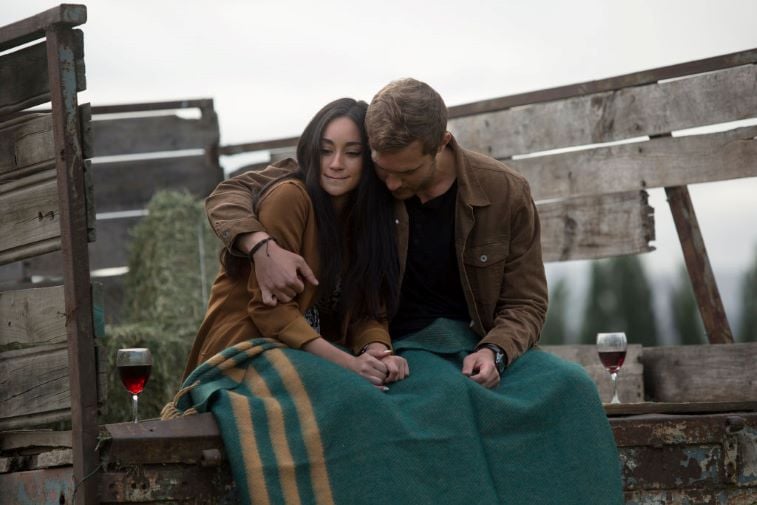 Kelsey Weier and Weber have a great date, but he ends up sending her home
Kelsey and Weber meet at the capitol building in Des Moines, Iowa, and then go to a winery to make wine. They dance and make-out in a bucket of grapes. The couple gets to make their own blend of wine.
Weber describes his relationship with Kelsey as "the aftertaste always leaves us wanting more." Kelsey confesses that she is in love with Weber. He responds by saying that he can see a future with the two of them together. However, he doesn't say that he loves her back.
Later on, when Weber meets Kelsey's family, the couple gets excited over crab rangoons. Kelsey's mother, Beth, tells Weber not to break her heart. Beth knows that her daughter is head-over-heels in love, and she is concerned about her daughter's heart. 
In his other two dates, Weber tells Hannah Ann that he is falling in love with her. He also tells Madison during her hometown that he loves her. The pilot never expressed his love to Kelsey. He doesn't give Kelsey a rose later and he apologizes. The woman is shocked and confused.
Peter Weber and Victoria Fuller break-up before they even get to her hometown date
Weber and Victoria F. have a blast with old time photos and then ice cream at Virginia Beach. Then they "stumble" upon a Hunter Hayes concert. He sings, "I don't want easy, I want crazy." That song was evidently perfectly chosen for the couple.
After the concert, a woman named Marisa runs into Weber. He dated her at some point in his life. She tells Weber to "be careful."
"I know what a good guy you are," Marisa tells Weber. "I don't think you deserve what you are going to deal with right now."
"I used to be friend with her and things happened," she continues. "We're not really friends anymore. I just feel like I want to say this to you because you are a good person and I don't think you deserve that. I don't think its a good relationship for you to be in."
Before Weber goes into Victoria's home he brings up the situation to her. He's asking for the truth and she is very defensive.
"I have nothing to say to you right now," Victoria tells him.
He tells her how he feels like he is always trying to talk her down. She runs away — as usual — and Weber apologizes. He explains that he was not taking Marisa's side and then Victoria proceeds to breakdown crying. He leaves and doesn't meet her family.
The next morning, Victoria shows up at Weber's hotel. She tells him that she's falling in love; however, he is terrified. She admits she doesn't want to walk away from him and they end on a good note. Later, Weber gives Victoria F. a rose over Kelsey.
Fans cannot believe Weber missed all of the red flags with Victoria F.
"VICTORIA IS the definition of red FLAGS!!!" wrote one fan on Reddit. "So insane!"
The controversy throughout the season with Victoria has undoubtedly been running rampant. She won the Cosmopolitan cover contest in Costa Rica. However, after the show aired, Cosmo announced that the publication would not be featuring the photos online because of Victoria F.'s previous shoot with 'White Lives Matter.'
It's soooo SCARY," another fan added, "how her mood switches so quickly!!! She seems so conniving & manipulative! And completely UNSTABLE." 
We also notice how she cries during every episode and makes Weber follow her into a corner. Victoria F. likes to make Weber chase her and work for her feelings. 
"I totally agree," another viewer wrote on Reddit. "This girl is not ready for this! She runs hot and cold. Never makes eye contact. She needs to go! He's wasting his time with her!!"
Other viewers add that Victoria F. makes for such good TV with her drama that they feel like that is why Weber has kept her around. Many feel disappointed that he kept the drama over the more stable Kelsey. Some fans even commented that he's keeping her around for fantasy suites.
We will have to wait and see if Weber chooses Victoria F. for the final rose.
Read more: Bachelor Nation Is Begging for Alayah Benavidez to Be Announced as the Next Bachelorette on Peter Weber's 'Women Tell All' Episode