'The Bachelor' Fans Are Saying This Photo of Madison Prewett and Kelley Flanagan 'Didn't Age Well'
While Peter Weber technically ended his season of The Bachelor seated next to Madison Prewett, the two never officially got together. Only a few days after the finale, they took to social media to announce that they wouldn't be pursuing a relationship together. Today, he's happily dating Kelley Flanagan, but only after a little drama first.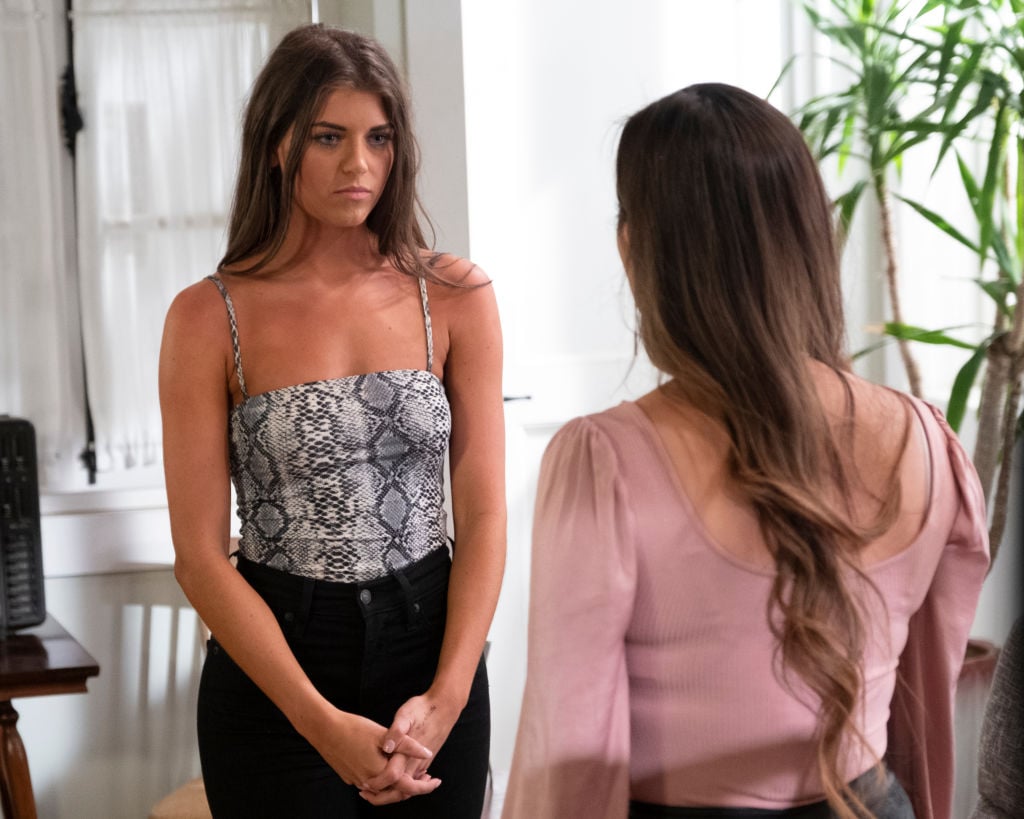 Madison Prewett and Kelley Flanagan
Shortly after it came out that Weber and Flanagan were spending time together in Chicago, Prewett gave an interview with former bachelorette Kaitlyn Bristowe on her podcast, Off The Vine. There, she spoke about how she felt betrayed by not only Weber but Flanagan because she'd considered her a "best friend."
"We were best friends actually. We were inseparable throughout the entire process, everyone joked we were the dynamic duo. Really leaned on each other through that entire thing… I remember even when I landed from Australia and got home she was one of the first people that I called. She was in group messages with me and my family. We were really really close and talked 24/7 so I guess I was definitely hurt and thrown off by that whole situation," she said on the podcast.
Prewett said that she's specifically hurt that Flanagan didn't reach out to her about dating Weber.
"That was a friendship that I thought, you know, she was going to be in my wedding. I thought we were going to be best friends for life… It was really confusing me to when I saw that and that I didn't receive any kind of a heads-up or any sort of text or explanation of why. I'm not saying I necessarily deserve it but I kind of feel like I do, because we were best friends," she said.
The photo of Kelley Flanagan and Madison Prewett that didn't age well
On February 8, Flanagan posted a photo of her and Prewett on Instagram. They're in their costumes for the episode of The Bachelor where they acted out a telenovela. Flanagan played a grandma and Prewett's character wasn't really clarified, but she looked cute.
"Well this happened! ❤️ you mads!" Flanagan captioned the post.
Bachelor Nation has been commenting on the post about how this particular image and caption "didn't age well."
"Awkward," commented one fan.
"this didn't age well lol pun not intended," wrote another.
"This aged very well lol 😂" joked another fan.
"delete this pls," insisted another Instagram user.
So far, Flanagan has kept the photo up. She doesn't seem to be too bothered by the shade Prewett has thrown her way since she got together with Weber.
Read more: 'BIP' Star Caelynn Miller-Keyes Shares Her Quarantine Diet