'The Bachelor': Fans Are Shipping Madison and Tyler Cameron after He Crushes on Her Basketball Skills
After Peter Weber's episode of The Bachelor hometowns, fans have a lot to say. Aside from the drama that was Victoria Fuller, they are calling for Tyler Cameron to sweep Madison Prewett off her feet. Let's take a look at the alternate universe that might have let this happen and why the two are perfect for each other.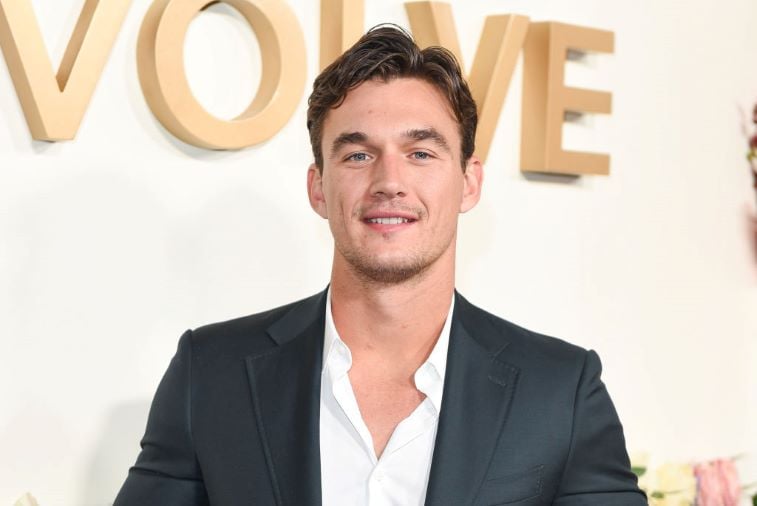 Tyler Cameron was almost 'The Bachelor' on season 24 instead of Peter Weber
Fans first met Cameron during season 15 of The Bachelorette, where he tried to win Hannah Brown's heart. The 27-year-old model went all the way to the end but was runner-up to Jed Wyatt. 
During the reunion show, fans found out that Brown broke up with Wyatt since he lied about having a girlfriend when going on the show. The bachelorette ended up asking Cameron out on a date, to which he accepted. The pair did not continue their relationship afterward. 
After the show, fans and the media called for Cameron to be the next bachelor. However, reports of Cameron dating fashion model Gigi Hadid held producers back from choosing him at first. When he did get the offer, he ended up rejecting it, but fans feel he is regretting his decision after watching Madison Prewitt on Weber's season. 
During hometowns, Tyler Cameron tweeted about Madison's basketball skills
Now that we know that Cameron could be dating Madison right now instead of Weber, we have all the feels. Weber can barely handle a basketball; meanwhile, Cameron is tweeting a play-by-play of an old high school highlight of hers.
"Maddi got handles," Cameron tweeted while watching The Bachelor Monday night. "Someone needs to dig up her old highlight tapes from high school. I got to see this."
"Peter, on the other hand, will never be selected to play on any of my basketball teams," he continues in another tweet.
The model is smitten by Madison's impressive basketball skills.
Fans cannot stop talking about how perfect Cameron and Madison would be as a couple
"MADI DESERVES BETTER!" tweeted one fan. "And by better, I mean Tyler Cameron."
Many fans are freaking out over Cameron's comments about Madison. They hope that the pair gets together in real life.
"Tyler and Madi?" added another fan. "You'd make a great couple! So much better than Peter, just sayin."
Other fans wrote that the pair would make an awesome couple. A few suggested that Cameron marry Madison instead of Weber.
If Weber doesn't choose Madison, it looks like fans might get their wish. The Bachelor airs Monday nights at 8 pm ET on ABC.
Read more: 'The Bachelor' Fans Now Feel Strongly That Hannah Brown Asked Tyler Cameron Out Over Peter Weber Due to Producer Meddling