'The Bachelor': Fans Are Split on Who They Believe in the Colton Underwood and Cassie Randolph Breakup Drama
A lot has happened since Bachelor darlings Colton Underwood and Cassie Randolph split. At first, their breakup seemed like it was going to be handled very diplomatically and the two were a united front. But after Randolph did an interview with  The Bachelor: The Greatest Seasons — Ever, things started to get a little messy between the two. Now they each are accusing the other of spreading lies and fans are having a hard time deciding who is right in all of this.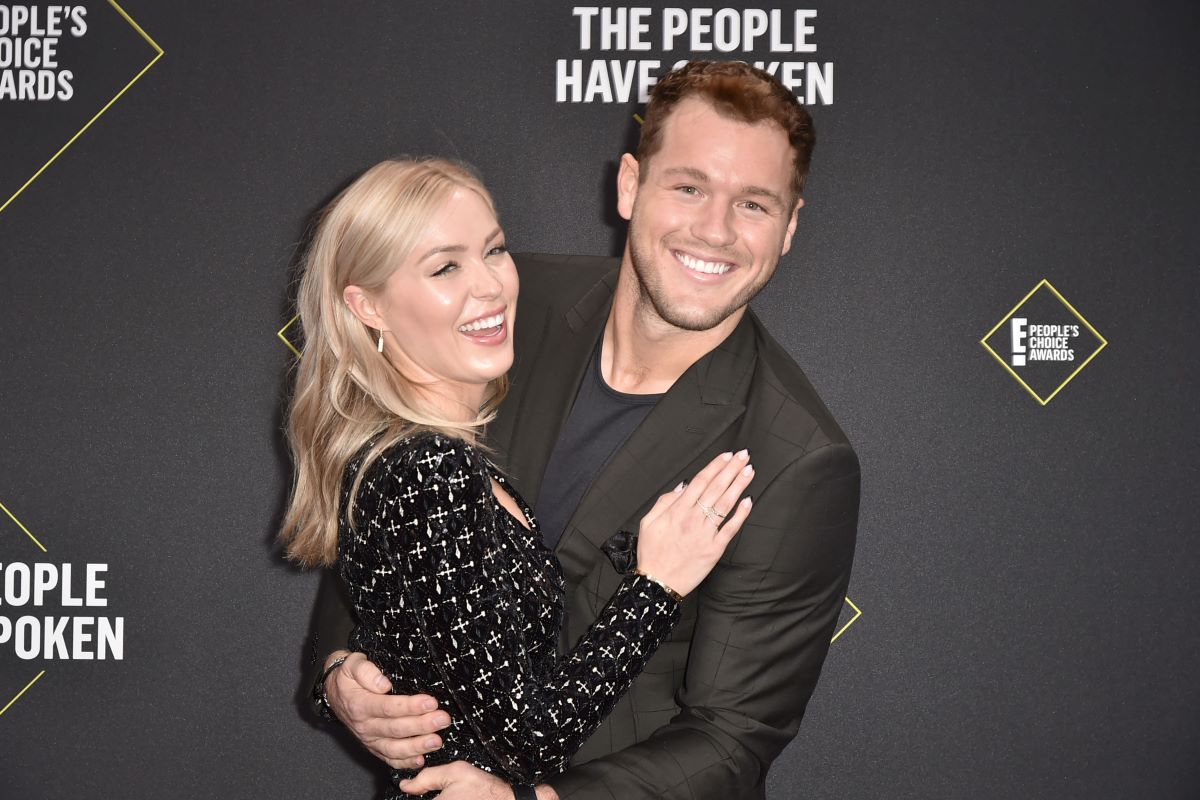 Colton Underwood and Cassie Randolph's breakup
After leaving the Bachelor mansion, Underwood and Randolph didn't move in together like most Bachelor couples do. Instead, they took things slow and dodged any questions about an engagement timeline. In May, they called it quits for good but they both agreed to keep the details of the breakup private.
The 'GOAT' interview
Randolph recently appeared on The Bachelor and spoke a bit about her breakup with Underwood.
"It's been really hard," she said. "I think going through any breakup is hard, but going through one in public comes with a whole new set of challenges that, like, I've never gone through any of this before. We're both kind of learning to navigate it. But we're on good terms and hanging in there."
RELATED: 'The Bachelor': Are Rachel Lindsay and Colton Underwood Feuding?
She insisted that she didn't want to go into any further detail about the split because she and Underwood were still going through the breakup.
For some reason, this interview upset Underwood and made him feel like Randolph had broken their agreement.
"When our relationship ended we agreed to handle things as privately as possible as we attempted to navigate our new relationship as friends," Underwood wrote on Thursday on his Instagram stories. "I chose to do that since we were living in this interim period, but obviously a lot changed this week."
Cassie and Colton go back and forth
After the interview, Randolph accused Underwood of trying to use their breakup to get money.
"On Monday evening, you informed me you intend to monetize our breakup by writing a new chapter to discuss your experience with COVID (where you stayed in my family's house during your recovery and about our breakup)," she wrote on Instagram. "You have also refused to give me any sort of approval on the chapter you will be writing, which will heavily feature me … This seems a bit unfair to me. Colton, you can do what you want, but please do not have a double standard."
Underwood recently told Us Weekly that Randolph's claims were untrue.
RELATED: 'The Bachelor': Proof That Cassie Randolph Might Not Be as in Love with Colton Underwood as She Says
What do fans think?
Fans are having a hard time deciding who is at fault in the whole ordeal. Some people have sided with the former football player.
"If you are an honorable person, you wouldn't accept interviews to ruin a guy whose only mistake was falling for you," one person wrote to Randolph in the comments of an Instagram picture. "If you are desperate for money, you can find other ways that don't harm or lead to speculation about Colton. Cali girls are so greedy."
"Throughout your entire relationship with Colton you were always so private," another person wrote. "Now that y'all broke up you've agreed to go on national television to talk about personal details of your relationship without Colton there to tell his side? It seems like you're just trying to save your image and influencer career honestly."
Others have been on Randolph's side.
"You be you girlfriend and ignore all the ugliness," one fan wrote to Randolph.
"You're such an inspiration to so many!" another person wrote her. "Don't listen to the haters, they haven't walked in your shoes!!! Stay true to who you are and don't let anyone stop you from doing great things!! Love you!!!