'The Bachelor' Fans Are Writing 'Black Lives Matter' All Over Victoria F.'s Instagram
As Bachelor Nation knows, controversial contestant Victoria Fuller recently won a group date where the winner was supposed to grace the cover of Cosmopolitan Magazine. However, after it came out that she'd modeled for a "White Lives Matter" clothing company, Cosmo pulled the cover.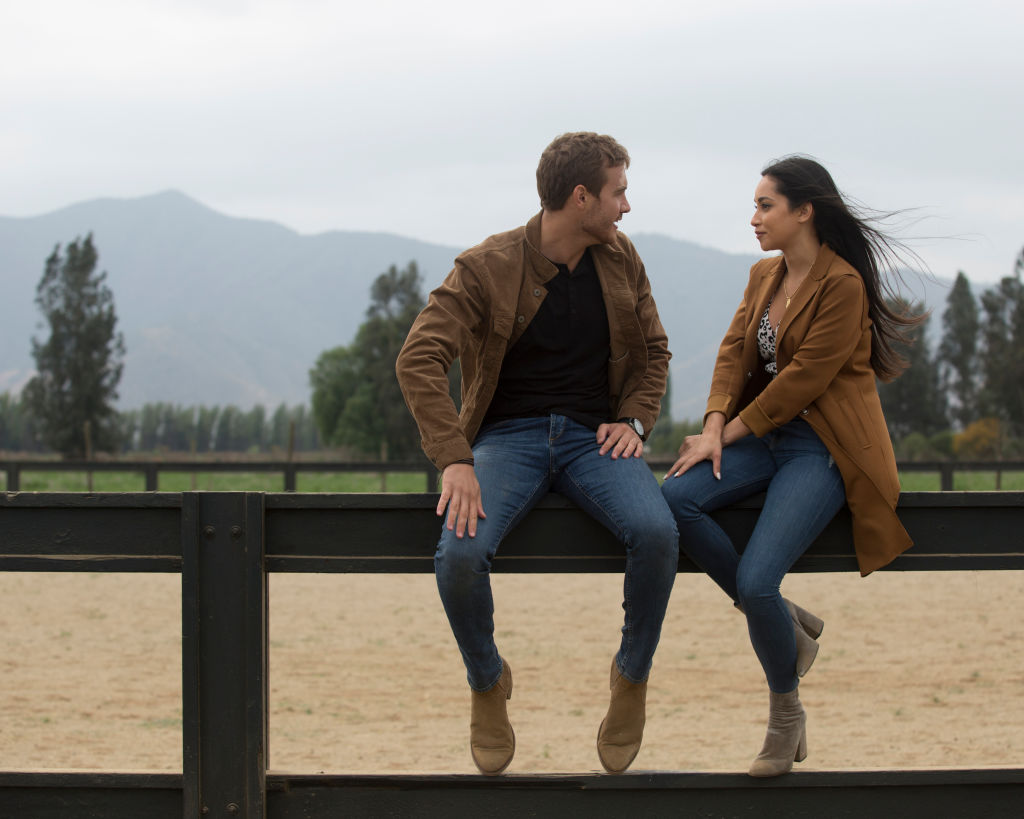 "Photos of Victoria F. have surfaced where she is donning clothing and accessories that say "white lives matter" on them. The clothing company also has attire featuring the Confederate Flag. While technically the company claims to be about the conservation of white and blue marlins, which are fish, Bachelor Nation is not impressed by the racist imagery and slogans the company chose to use to promote their alleged mission," Showbiz Cheat Sheet previously reported.
"It wasn't until a few weeks ago that I found out that the woman I'd chosen had, in her past, modeled in an ad campaign wearing White Lives Matter attire," Cosmopolitan editor-in-chief Jessica Pels wrote in a statement. "Unequivocally, the White Lives Matter movement does not reflect the values of the Cosmo brand. We stand in solidarity with Black Lives Matter, and any cause that fights to end injustices for people of color."
Victoria F. did respond to fans about her former modeling gig on the Bachelor Clues Instagram page where she said: "I definitely see how this could be offensive. I apologize immensely it was never my intention to lessen this matter."
But she never gave a public apology on her own page or anywhere else.
'Bachelor Nation' reacts on Victoria F.'s Instagram
There are members of Bachelor Nation who have taken to Victoria F.'s recent Instagram posts to show their disappointment in her and their support for Black Lives Matter.
"Are you going to address why you posed for an apparel line designed to abate the @blklivesmatter movement and the seriousness of the racism the movement works to extinguish?" asked one Instagram user.
"Dammit, why did you have to model with WLM merch. We were all rooting for you!!!!" wrote another.
And lots of other fans are simply writing: "BLACK LIVES MATTER."
Peter Weber's response to Victoria F.'s White Lives Matter modeling gig
In a recent interview with Entertainment Tonight, the pilot said he's learning about Victoria F.'s past modeling gig along with everyone else. He wants to set the record straight: he doesn't support it.
"Listen, I'm still learning about all of this in real-time just like everyone is because I'm just like everyone else," he told the publication. "I had no idea any of her involvement in any campaign like that during our time together dating. I think it's unfortunate and a lot of the headlines have been taken out of context with my support about what she was doing and I encourage anyone to read the full article."
He continued: "I, in no way, support that type of campaign and I also do feel like, though, it wouldn't be appropriate for me right now to speak too much on that without giving her a chance to address the public and make an actual statement."
Read more: Nick Viall Thinks Demi Burnett Should Be The Bachelorette With Male And Female Contestants