'The Bachelor' Fans Noticed Hannah Ann Looks Like This Former Disney Actress
The new season of The Bachelor has premiered and fans shared their first impressions of the cast. One of the cast members that got a lot of attention was Hannah Ann.
That's because she wasn't afraid to steal a lot of time with Peter Weber. Fans realized that the model looks like a former Disney actress. Find out who they believe is her famous doppelganger and more reactions to the episode.
Hannah Ann had a strong start on 'The Bachelor'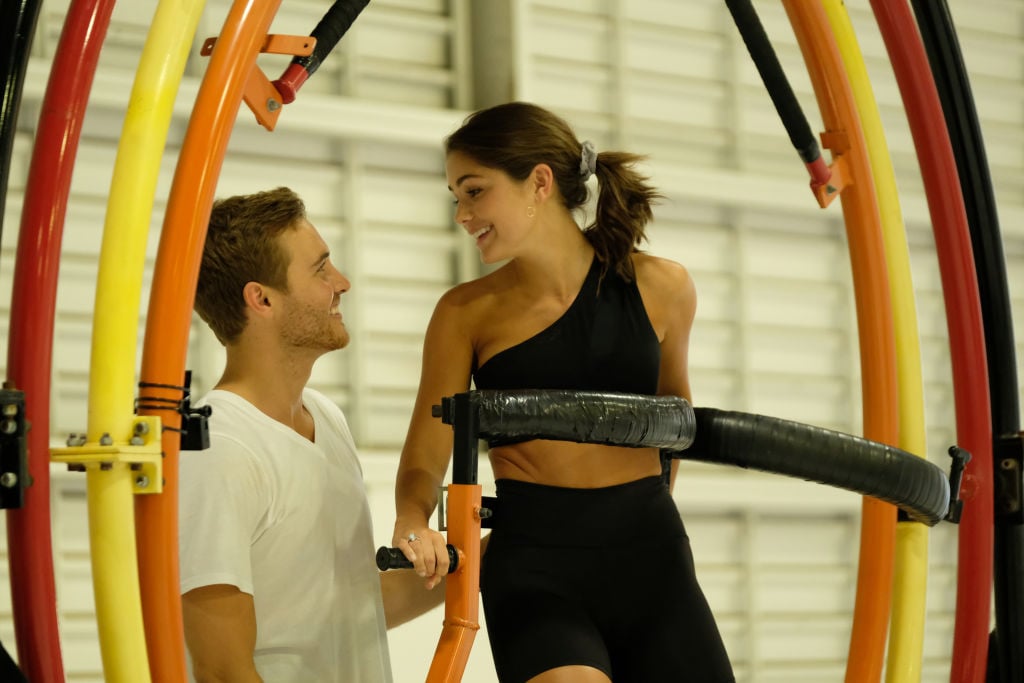 Hannah Ann Sluss is the first woman to get a rose from Weber. She is from Knoxville, Tennessee and works as a model. "I started to model when I was 16 years old," she said on the show. "I grew up in such a small town. Modeling really gave me the opportunity to travel and to be around different people."
The model impressed the pilot with a gift. "Since I'm from east Tennessee, me and my dad painted you a picture of the Smoky Mountains," she told Weber as she gave him the painting. "I was really nervous to give it to you because this is like very personal."
He said he loved it and they kissed. Weber later picked up the first impression rose then pulled her aside saying the painting was touching and he loves that she's close to her family.
Not everyone is rooting for her
Hannah Ann looks like she has the strongest chance of winning right now, but not everyone is rooting for her. Some former stars tweeted their opinion on their time together.
"Hannah Ann seems like a lot. Like I have two first names a lot. #TheBachelor," Nick Viall, star of season 21 of The Bachelor, tweeted. Diggy Moreland from season 13 of The Bachelorette tweeted, "Did Hannah Ann just refer to herself in the 3rd person??? I'm gonna need people 1 & 2 to tell her to not do that again. Ever. #TheBachelor."
The model also rubbed some of the other contestants the wrong way too. That's because she took more time with Weber after they already had a good connection.
The fact that she pulled him aside for a third time led some fans comparing her to Luke P. from last season of The Bachelorette. He would make big moves of stealing more time with Hannah Brown by even interrupting her interviews.
They think she looks like Danielle Campbell
Fans noticed that the model looks like Danielle Campbell. The actress starred in the Disney movie, StarStruck. More recently she has appeared in the shows Famous in Love, The Originals, Runaways, and Tell Me a Story.
"Watching the bachelor premiere and the whole time I could not figure out who Hannah Ann reminded me of… long story short she's literally Danielle Campbell," one fan tweeted. Another fan tweeted, "When you're a few hours late to #TheBachelor and everyone has already pointed out how much Hannah Ann looks like Danielle Campbell."
That's not the only comparison that has been made. Others think Hannah Ann also looks like Jenna Dewan, who starred in the movie, Step Up.
It looks like fans think she looks like multiple celebrities. Time will tell if they will continue to be freaked out by her stealing time with Weber or root for her.