'The Bachelor' Fans Have a Theory on Why Peter Weber's Mom Chose Hannah Ann Over Madison
The first part of the finale of The Bachelor was a dramatic one. That's because Madison Prewett and Hannah Ann Sluss spent time with Peter Weber's family. His mother, Barbara didn't hold back when it came to sharing her opinions.
Fans have a theory on why she chose Hannah Ann over Madison. Find out why they think the mother sided with the model and more. [Spoiler alert: for the first part of The Bachelor finale.]
Peter's mom chose Hannah Ann over Madison on 'The Bachelor'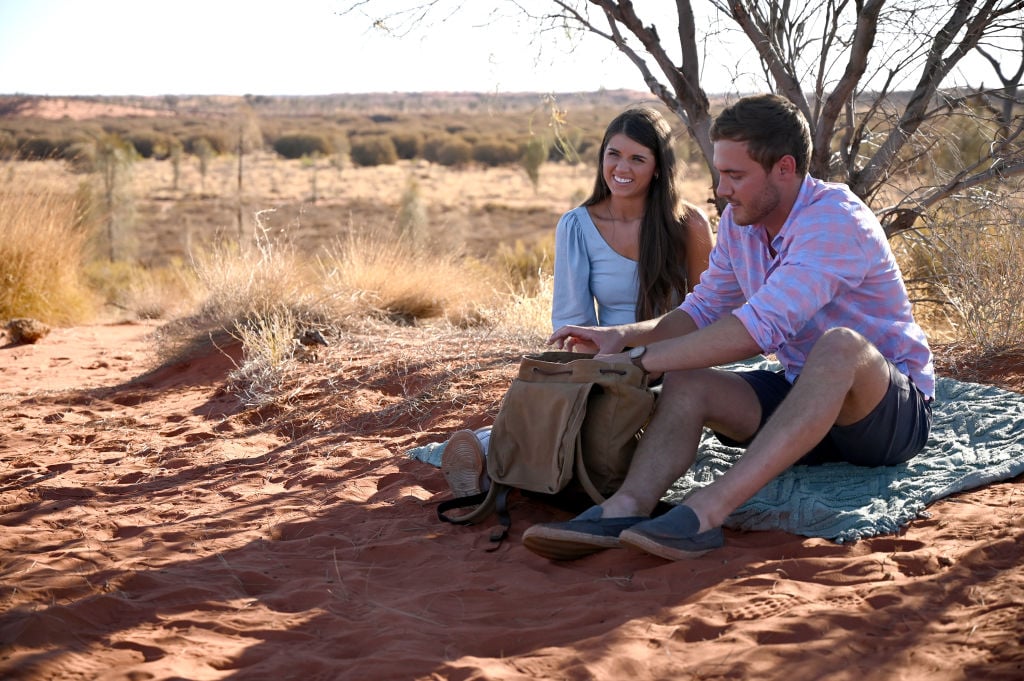 The first part of the finale showed the last two contestants hanging out with Weber's family. This would be Hannah Ann's first time meeting them and Madison's second time. Hannah Ann was the first to spend time with them.
Everything went pretty smoothly. But the same thing couldn't be said for Madison's time with his parents and brother.
That's because they were all aware that Madison was upset at Weber for being intimate with someone else when she is waiting until marriage to have sex. They saw it as a sign that their differences over religion might be too much.
Barbara pointed out to Madison that Weber likes to party and she doesn't want anyone to change him. However, Madison didn't back down either.
When Weber was alone with his family again, his mother got very upset and started to cry. "She's not there for you," she told him. Barbara said, "Hannah Ann is an angel on Earth." The mother then begged, "Bring her home!"
Madison broke up with Weber
The next time Madison and Weber met for a date they had a serious conversation. Madison decided to breakup with him.
"We see things so differently. We expect such different things. There's always going to be this level of misunderstanding and I don't want us to feel like we have to work into overtime to love each other," she told him.
She later said "Like how different we are when it comes to marriage, when it comes to faith, when it comes to lifestyle. I mean I'm just being honest and I just got more of a sight into life outside of this and just yeah how different it all is."
Fans think Barbara was upset Madison stood up to her
Many fans weren't happy with Barbara's reaction to the situation. It also seemed many weren't buying Barbara's hesitation over their differences in religion.
"Barb saying Madi is too religious compared to Pete, but then is bringing up God and how she prayed all night? Oye, mija, you're confusing your principe (Pete). #TheBachelor," Nicole Lopez-Alvar from The Bachelor Season 23 tweeted.
Some had a theory that the real reason she wanted Weber to pick Hannah Ann instead was because Madison didn't back down in their private conversation. Astrid Loch from The Bachelor Season 21 tweeted, "I think Barb realizes if Peter chooses Madi she'll be in second place so she's pushing Hannah Ann hard #TheBachelor."
Fans also thought their conversation was the reason Madison decided to leave. "Madison breaking up with Peter is 100% because of what his mom said. And when he watches this episode he will know that. #thebachelor," one fan tweeted.
We still have no clue how the season will end. Chris Harrison did tease that he haven't seen the last of Madison or Weber's mother.