'The Bachelor': Fans Know Why Peter Weber Sent Home Every Flight Attendant—Somehow the Producers Missed This One Major Detail
Peter Weber finally has a chance to find love after being sent home before he could propose on Hannah Brown's Bachelorette season. When season 24 of The Bachelor aired Monday, Jan. 6, 2020, Weber met 30 contestants to potentially marry.
Three of those ladies were flight attendants, except not one of them made it past the first night. It looks like fans might have figured out why he didn't keep them around.
[Warning: The Bachelor Season 24 spoilers ahead ]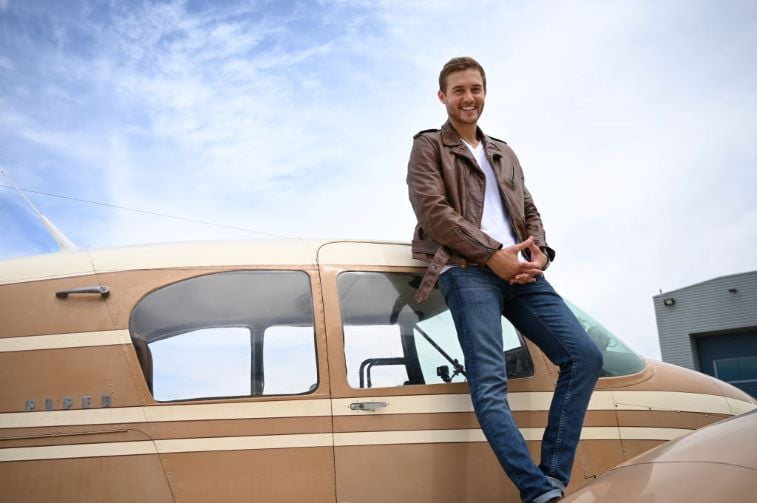 Who are the three flight attendants that Weber did not give a rose to on 'The Bachelor'?
Both Megan Hops and Eunice Cho work for United Airlines but are from entirely different areas of the country. 26-year-old Megan is from San Francisco and comes from a long line of flight attendants. Both her mother and grandmother are flight attendants. She was hoping Weber would join her to take spontaneous trips. She is very close to her mother and family in Portland.
Eunice is a 23-year-old flight attendant from Chicago who is afraid of flying, but loves the lifestyle. She used to be a party girl but claims that it is time for her to settle down. Eunice did not seem like the huge family-type that Weber is looking to marry. 
Lastly, Weber's third flight attendant contestant from Mesa, Arizona, was Jade Gilliland. Jade is also afraid of flying but is aiming to earn her private pilot's license. The 26-year old is recently divorced, but was still excited to meet another possible husband. 
What impression did the three flight attendants make on Weber on night one of 'The Bachelor'?
Eunice made her entrance in a limo wearing angel wings and possibly a buzz from Ouzo (a Greek liquor). She did get a moment to have a heart-to-heart with Weber that evening and explain that she is a reformed party girl, ready to settle down. 
"Me trying to convince him that I've changed and that I fixed my attitude for the hundredth time," wrote Eunice on Instagram.
Jade's entrance included a butt grab, according to her Instagram account; however, the premiere did not show it. Fans are calling for justice for Jade, who hardly spoke one word the entire evening, from what fans at home can tell.
Megan made quite the entrance with her PA system megaphone, making it evident that she was also a flight attendant. Throughout the evening, she frequently used her device to interrupt the other contestants and snag some time with Weber. 
What detail do fans feel the producers missed by choosing three flight attendants for Weber?
The producers of The Bachelor heard Weber's romantic story about his parents and thought that they could replicate it for him on the show. The pilot's mother was a flight attendant, and she met Weber's father while working since he was a pilot as well.
We know that the bachelor admires and looks up to his parents' relationship, so it seems like a good idea to introduce him to a few flight attendants. Fans feel differently.
"If Pilot Pete wanted to date a flight attendant, would he need to meet them on a television dating show?" tweeted one fan.
Various fans commented that if Peter was interested in finding a flight attendant, he probably had plenty of opportunities already since he is a pilot.
"Makes sense!" wrote another Twitter user. "If he wanted a flight attendant, then I'm guessing he'd already be with one."
There also is the issue of the amount of time pilots and flight attendants spend away from their families. Viewers pointed out that he probably is well aware of this caveat since his parents both worked in aviation.
"If a pilot marries a flight attendant, they will 100% never see each other," commented another user.
While it does seem sweet and romantic to have our eligible bachelor follow in his parents' footsteps, if that love story were going to repeat itself, many feel that it already would have happened naturally. The Bachelor and his potential wives will return next Monday, Jan. 13, 2020, short three flight attendants.