'The Bachelor': Fans Are Praising Madison for Not Compromising Her Values
The first half of the finale of Peter Weber's season of The Bachelor was intense. As fans of the show know, Madison Prewett had trouble accepting the fact that Weber was intimate with Victoria Fuller and Hannah Ann Sluss during the overnight dates on The Bachelor. In the season finale of The Bachelor, Prewett sticks to her values even more, and fans of the show are praising her for it.
[Spoiler Alert: This article contains spoilers for Weber's season of The Bachelor.]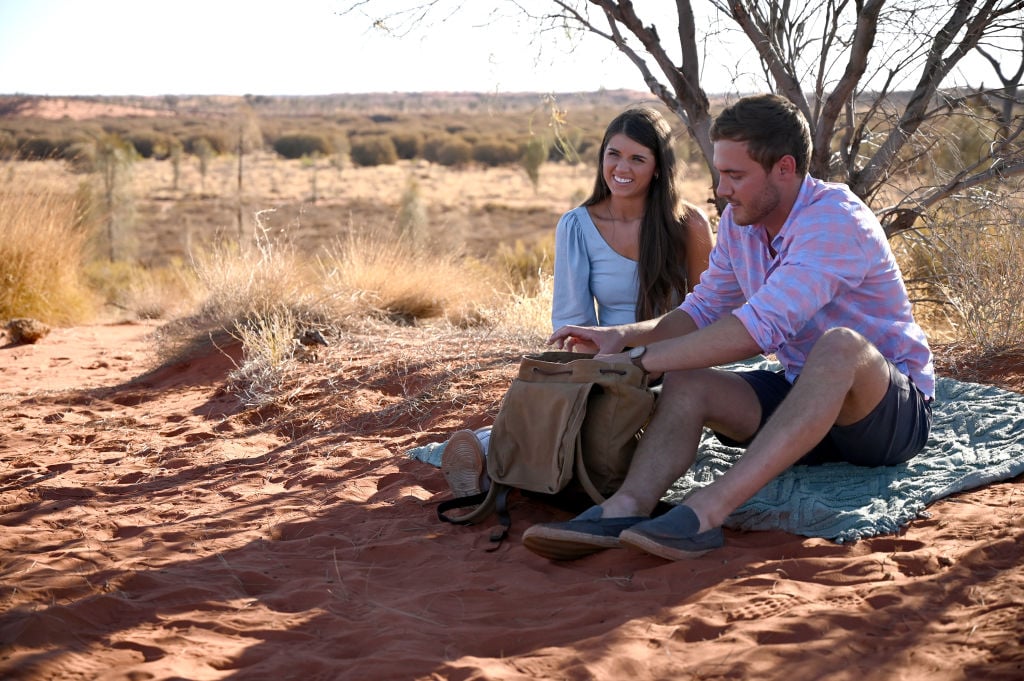 Madison meets Peter's family
Sluss is the first woman to meet Weber's family, and they love her. Anyone who knows the ABC show knows that anytime a family loves someone, the Bachelor or Bachelorette loves someone else more.
That is clearly the case when Prewett meets Weber's family. Before meeting them, she tells Weber that she loves him, which seems like music to his ears. However, his family is not sure about Prewett. They are strict with their interrogations of her, as they do not agree with the "ultimatum" she gave him before the overnight dates.
This exhausts Prewett, but she sticks up for her values and politely explains her case to them. After she leaves, Barbara Weber begins to cry. She tells her son that he should pick Sluss because "God put her there for you." This upsets Weber, because even though he doesn't have his family's support, he wants Prewett more.
Madison leaves 'The Bachelor'
Just when Weber seems to have decided which woman he loves more, Prewett has the opposite realization. While she loves Weber, she doubts their compatibility in the real world.
On their date, she tells him "As much as we want this, I don't know that we can, like, give each other what we need. Prewett adds that she wants him to get what he "came here to find."
The breakup is brutal, and Weber seems shocked that Prewett chooses to stop fighting for their relationship. Prewett does not tell Weber that his family's reaction to her is what led her to her realization. Still, some fans of The Bachelor think his family is to blame.
"I think Madison's last straw was the way Peter's family treated her and the way they were interrogating her. #TheBachelor," tweeted a fan.
Fans of 'The Bachelor' are proud of Madison
While Prewett leaving the show was heartbreaking for Weber and viewers, some fans are proud of Prewett. Despite everything, she stayed true to her values and gut instincts. Because of that, fans of The Bachelor admire her.
"I have NEVER respected a contestant more. Madi is showing him the ultimate love right now while continuing to show HERSELF the same love. That's love, that's respect, that's honestly, that's REAL. I'm in awe. #thebachelor," one fan tweeted.
"madison not wanting peter to change for someone he ends up with is proving barb and everyone else wrong! that girl truly is selfless and is willing to give up her happiness so he can be happy. #TheBachelor," wrote a Twitter user.
"Madi teaching us all to NOT compromise your morals for a man despite how love struck you are #TheBachelor," a fan tweeted.