'The Bachelor' Fans Are Outraged That Colton Underwood and Producers Made Cassie Randolph Attend a Dinner Date While Puking During His Season
With all the talk lately of producers meddling on The Bachelor, it comes as no surprise that Cassie Randolph had to attend a dinner with Colton Underwood although she was sick. The release of Underwood's book on March 31, 2020, brought more Bachelor Nation controversy. Let's take a look at what fans are saying about the dinner.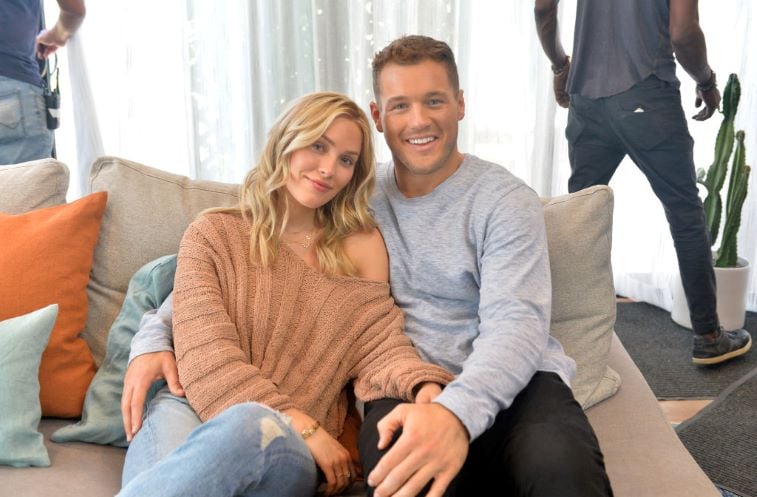 Cassie Randolph was sick during her one-on-one date with Colton Underwood
On February 5, 2019, Bachelor Nation watched Underwood take Randolph on a boat to a private island across the Andaman Sea in Khao Lak, Thailand. During the evening portion of their date, they had a nice dinner, and then they went to Underwood's villa and cuddled in bed together.
However, Underwood reveals in his book, The First Time, that Randolph was puking on and off the entire evening portion of the date. Fans at the time did not think highly of her while watching the date. However, the producers never show Randolph getting sick or reveal that she was.
"Quite a few people were also bashing Cassie for sounding 'dumb' during the dinner portion of their date," wrote one fan on Reddit. "It makes me feel even worse for her that she was most likely having issues talking and felt like she couldn't say much without puking."
In his novel, the 28-year-old reveals that Randolph fell ill with a "stomach thing" after their time on a private island, earlier in the day. The two had planned some additional alone time after dinner that they were both looking forward to.
"We sat down at the table, beautifully set for a romantic dinner," Underwood wrote. "The poor thing was shivering even though it was like 100 degrees outside."
Fans call out Underwood and 'The Bachelor' producers for making Randolph continue the date
"To me, it seems cruel to make her sit through that dinner and watch her shiver and repeatedly run to vomit (while never going to help her or hold her hair or rub her back, mind) and to describe the vomit in her hair and on her clothes and think it's cute," wrote another fan on Reddit. "I just feel like he should've been a considerate human and canceled the dinner despite her disappointment."
Other fans agree that they were shocked to read that Underwood went through with the date knowing Randolph was puking and shivering because she was ill.
"I get that it's a show, and maybe some of it was out of his control," added another Redditor. "But I know my now fiancé would never, ever have made me sit through a dinner that I kept having to repeatedly leave to throw up, ever, much less let anyone film it. Could he not have let her cancel the dinner and then brought her some soup or something later? I get that time is precious on that show, but to me, this seems so selfish and mean I can't really get over it."
Many fans want to know why all parties involved continued the filming and date while Randolph was so visibly ill.
Underwood's novel indicates that no one forced Randolph to keep filming
"It reads like it was a joint decision," wrote one fan. "They probably couldn't have alone time unless a portion was filmed, and they probably both agreed to do it. She has agency, and I don't think he took it from her here. Rather, I think he supported her being filmed while sick, even going so far as to tell her she was still cute with vomit in her hair."
Although many fans called out Underwood for not respecting how Randolph was feeling, at least one pointed out that maybe she wanted to continue the date.
"She ran outside with one hand over her mouth while flashing me a peace sign behind her back with the other like, 'Keep the faith, I'll be right back,'" Underwood wrote in his novel.
As much as fans want to blame Underwood and the producers of The Bachelor, it sounds like Randolph wanted time with him as much as he wanted time with her.