'The Bachelor' Fans Think Peter Weber's Mother Has Something in Common With Victoria F.
One of the villains this season of The Bachelor was Victoria Fuller. That's partially because of how she acted on the show, and several controversies from her time before it.
Fans got to see more of Peter Weber's family in the first part of the finale. Find out why fans think his connection to Victoria F. might be tied to his mother, Barbara. [Spoiler alert: for the first part of The Bachelor finale.]
Peter Weber and Victoria F.'s relationship was 'volatile' on 'The Bachelor'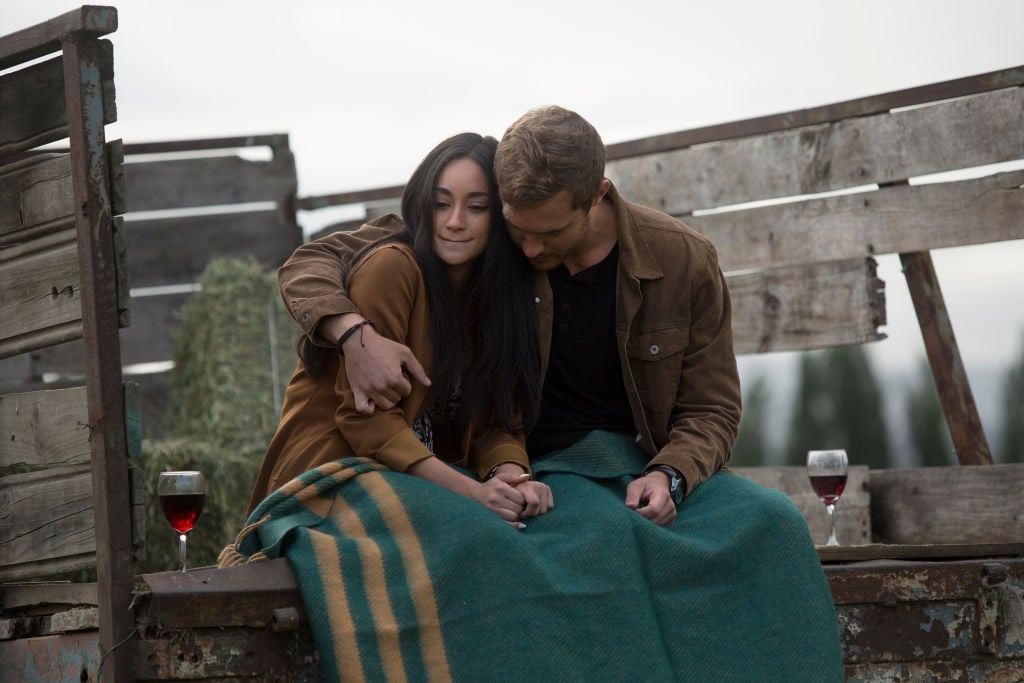 Weber and Victoria F. repeatedly got into arguments on the show. It was often because the model struggled to open up to him and sometimes talked about leaving the show. When things got tough she would often cry and somehow they would move forward.
One of their biggest fights was from Weber's ex accusing her of breaking up multiple relationships. Victoria F. denied this but also refused to really talk about the accusation. The pilot ended up not meeting her family during the hometown date. He still kept her around for one more week.
Chris Harrison talked about their relationship in an interview. "It's one of those relationships, I see it often on the show, and you see it in life, where there's passion, there's chemistry, but it's so volatile," Harrison told Us Weekly. "And from the outside looking in, you think, 'What do you do? What are you doing?' It's so clear."
The host said, "It's what makes the show so relatable. When you're in those relationships. It's really a lot easier said than done to just walk away."
Harrison went on to talk about how he relates to the situation. "If you've ever been in those relationships, the magnetic draw — and I've been in it! I've been in a relationship exactly like it as well, and I stayed and I went back and I stayed, went back and I made those same mistakes," he said.
Weber's mom cried to convince him to choose Hannah Ann Sluss
The first part of the finale had Hannah Ann Sluss and Madison Prewett meet Weber's family. One of the ladies was a clear favorite.
That would be Hannah Ann, and the family didn't really have anything negative to say about her. However, Weber did reveal Madison had an issue with him being intimate with someone else while she was waiting until marriage to have sex.
Barbara was the most outspoken against Madison. She told Madison that Peter likes to party and doesn't want anyone to change him. When Weber talked to his family alone, his mother started crying.
"She's not there for you," she told him. Barbara said, "Hannah Ann is an angel on Earth." The mother then begged, "Bring her home!" Weber told her to stop crying and seemed determined to stay with Madison. However, Madison later broke up with him.
Fans think Victoria F. and Barbara act similarly
It seems like multiple fans had a realization while watching the episode. They thought Barbara and Victoria F. act the same way and maybe that's why Weber kept the model around for so long.
"Victoria F walked, so Barb could RUN #TheBachelor," one fan tweeted. "Well at least now we know why Peter kept Victoria F around for as long as he did… #TheBachelor," another fan tweeted.
The two women were seen crying when Weber didn't seem convinced by their words. Barbara also went from saying Madison's religious background might be too different from Weber's lifestyle to later saying God told her that Weber needs to pick Hannah Ann.
We still haven't seen the last of Barbara or Madison. Time will tell if fans will still think Barbara and Victoria F. act the same after the last episode.