'The Bachelor': Fans Tear Apart Cassidy Timbrooks' Attempt at 'Damage Control'
Cassidy Timbrooks quickly stepped into the villain role in Clayton Echard's season of The Bachelor. Now, the reality TV star is shocking Bachelor Nation with a post they're calling "damage control." Find out what Timbrooks had to say about her journey on The Bachelor. Plus, fans' reactions to her what she shared on Instagram.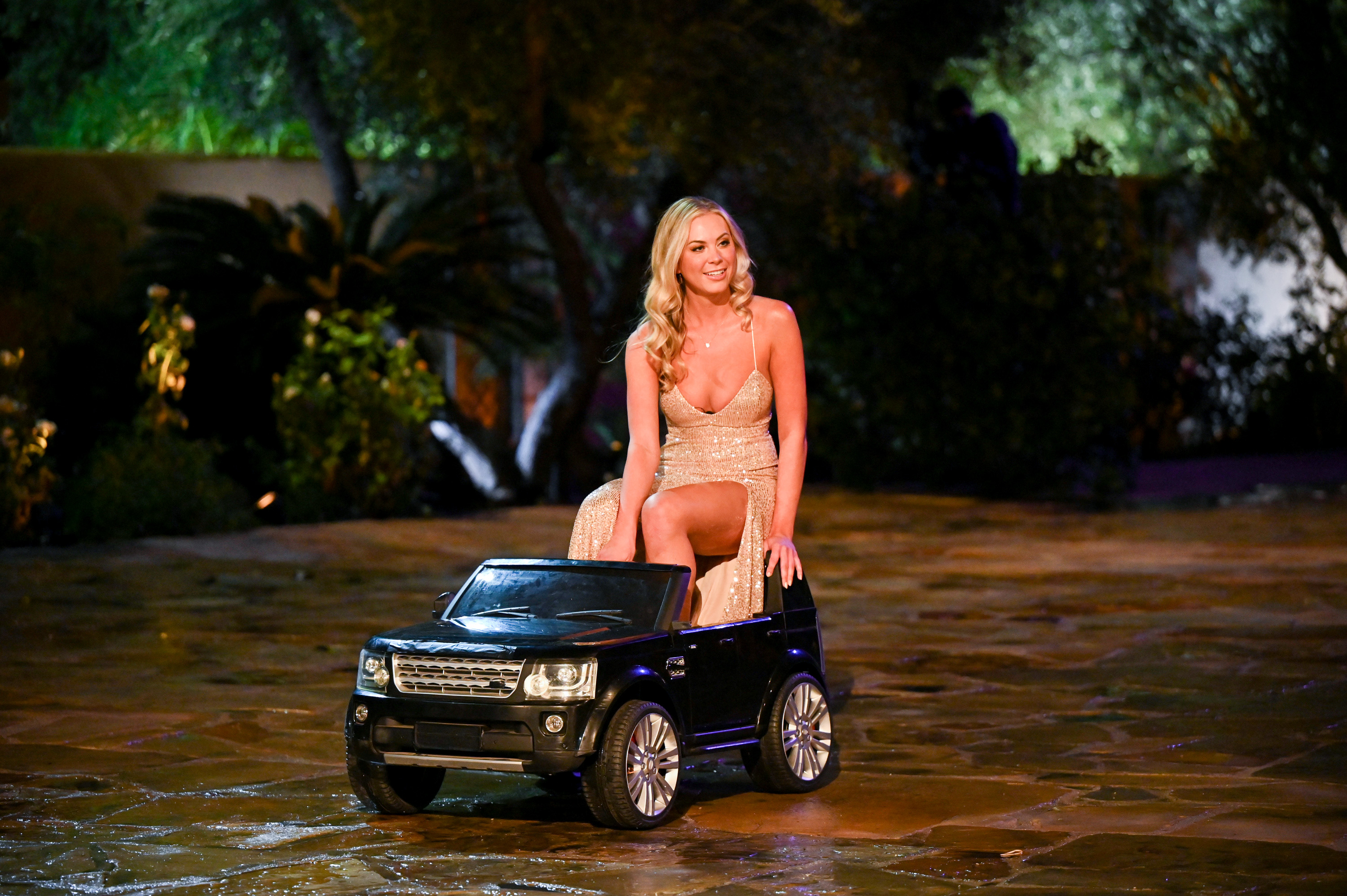 Cassidy Timbrooks shares 'proof she tried' on 'The Bachelor' 
In an Instagram post from Jan. 26, 2022, Timbrooks opened up about her experience on the ABC series. "My journey on The Bachelor, albeit brief, was very impactful in my life," said Timbrooks. "I learned a lot, and I had a lot of fun." 
Timbrooks describes her experience in detail. She mentions speaking with a "childhood idol" (Hilary Duff); riding in a toy car up the driveway of the Bachelor mansion; and participating alongside "29 beautiful and talented women in hopes of finding love with a humble, kind, and genuine man."
Timbrooks also bragged about making out with Echard twice. Her post continues:
"While it didn't turn out how I hoped, and mistakes were certainly made, I am still so grateful for the experience and I hope for nothing but the best for everyone I met while I was there." She also thanked producers for giving her a shot at love and "unlimited access to the frosted animal cracker cookies." She concluded her post by wishing Echard well on his journey to find love. 
She included a photo of herself kneeling over the pieces of a dollhouse she allegedly didn't help assemble for a child's birthday party. "See slide two for proof I TRIED," she included in her caption, negating the narrative The Bachelor spun regarding Timbrooks' lack of involvement at the party. 
Bachelor Nation sounds off about Cassidy Timbrooks' Instagram post 
Fans of The Bachelor took to Reddit to dissect Timbrooks' post, calling it "damage control" for playing the villain in season 26. "This underdog narrative is for the birds," commented one Reddit user. "We all know she's auditioning for a [Bachelor in Paradise] spot." 
"Wasn't she the one who posted the super weird video last week telling Clayton to go f**k himself?" said another. "Quite a turn of opinions." According to Us Weekly, Timbrooks apologized for the videos after sharing them privately. She claims someone screen recorded them and sent them to spoiler king Reality Steve. 
"How mad is she to have come out of this with under 10k Instagram followers tho?" reads another comment. Timbrooks had just over 7,600 followers on Instagram at the time of publication. 
Meanwhile, other fans say they prefer the villainy Timbrooks brought to the show over the villainy that remains in Echard's season. "I'd rather have Cassidy's villainy instead of Shanae [Ankney] 's toxic bully villainy," wrote one fan, adding: 
"With Cassidy, her attention and immature actions are laser-focused on Clayton because she wants to be the winner. However, with Shanae, her insecurity and victim complex takes center stage. She's so desperate for attention that she decides to attack Elizabeth, who she's jealous of and sees as a rival."
Now that Timbrooks is gone, Ankney has resumed the villain role in Echard's season. Tune in to The Bachelor Monday nights at 8 PM ET on ABC to see how the rest of the season unfolds.