'The Bachelor' Fans Think Production is Giving Susie Evans the 'Bachelorette Edit' on Clayton Echard's Season
The Bachelor with Clayton Echard is just getting started, and for the first time in a long time, Bachelor spoilers haven't shown who receives the final rose. That hasn't stopped fans from putting together their own clues and doing some digging of their own. Audiences don't know Clayton's winner, but fans don't believe it's Susie Evans. In fact, they believe Susie is getting the infamous "Bachelorette edit."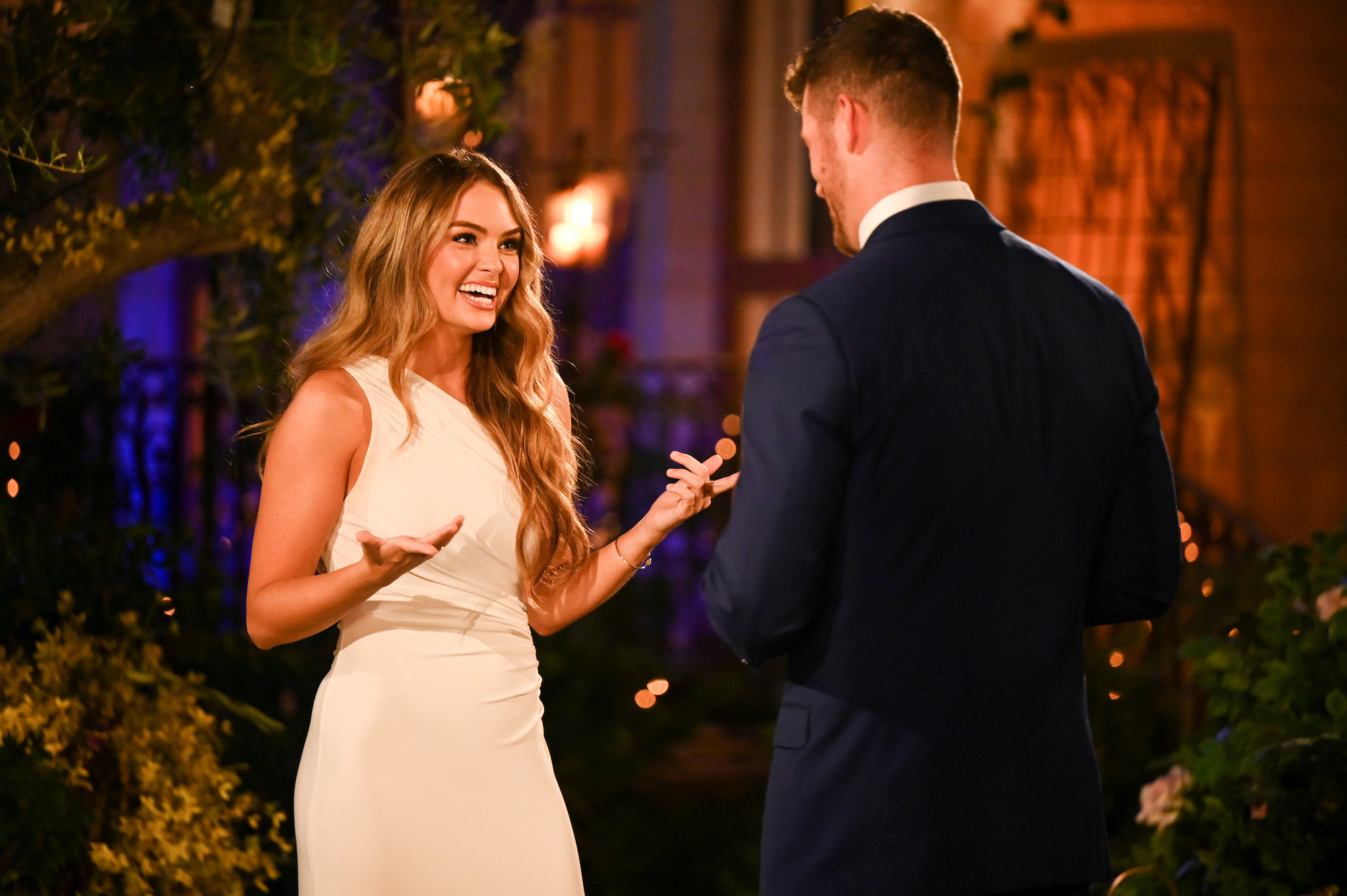 Fans of 'The Bachelor' believe producers are setting Susie Evans up to be the next 'Bachelorette'
Longtime fans of The Bachelor have learned the tricks of the trade when it comes to producers and editing clips for the show. The producers know just how to create specific situations to elicit some of the best responses seen on reality television. This makes for exciting episodes filled with romance and drama. Although, audiences often have to suspend a little disbelief in the authenticity of it all.
Fans typically figure out where some of the contestants will land after the final rose has been awarded. The next star of The Bachelorette Is always chosen from the crop of ladies in the current season of The Bachelor. Many folks believe that Susie is getting what they call "The Bachelorette edit."
Viewers have taken Susie Evans' social media posts and media appearances into account
A recent Reddit post asked members who they believe wins Clayton's heart in the end. Several people piped up to say they definitely didn't think Susie gets the final rose. 
One Redditor wrote, "​​Susie is getting a Bachelorette edit – tons of positive footage, reaction ITMs, focus on getting to know her, but very little actual romantic footage while still being portrayed as a front-runner. *This doesn't mean she will actually get the role but she looks like she's being set up for it.*"
"Susie is getting a very obvious Bachelorette contender edit," another user agreed.
Word spreads quickly throughout Bachelor Nation. Spoilers often "unofficially" reveal the lead of the next season of The Bachelorette before the current season of The Bachelor ends. 
What spoilers reveal about Susie Evans on Clayton Echard's season of 'The Bachelor'
While fans might not know who Clayton proposes to in the final episode, it doesn't mean Bachelor detective Reality Steve hasn't revealed plenty of spoilers for the season. Audiences saw Susie get the first one-on-one date of the season in The Bachelor Episode 2, and she and Clayton seemed to have a spark.
The reality TV blogger revealed that Susie gets another one-on-one date with Clayton. Reality Steve refers to this as the "Pretty Woman date." Clips show Susie wearing a long red dress in Vienna. He also said that Susie makes it to Clayton's final four. After that, details became less concrete, and fans don't know much more than that.
Clayton's season of The Bachelor has already started with plenty of drama between Cassidy Timbrooks' actions on the first group date and the blowup between Shanae Ankney and Elizabeth Corrigan. The week 3 episode looks to have even more drama when Clayton confronts Cassidy about texting another man. The Bachelor returns to ABC on Monday, Jan. 24, 2022.