'The Bachelor' Fans Think Reality Steve's Spoilers for Matt James' Season Were Confirmed on 'Bachelor Happy Hour'
Some fans of 'The Bachelor' think Reality Steve's spoilers for Matt James' season were confirmed on the podcast 'Bachelor Happy Hour.'
Matt James' season of The Bachelor premiered on Jan. 4, and blogger Reality Steve has already spoiled who he thinks wins the season. While the season finale of The Bachelor has not aired yet, fans think a recent episode of the Bachelor Happy Hour podcast inadvertently confirmed Reality Steve's spoilers for James' season.
[Spoiler alert: The following article contains spoilers for who Matt James picks during his season of The Bachelor.]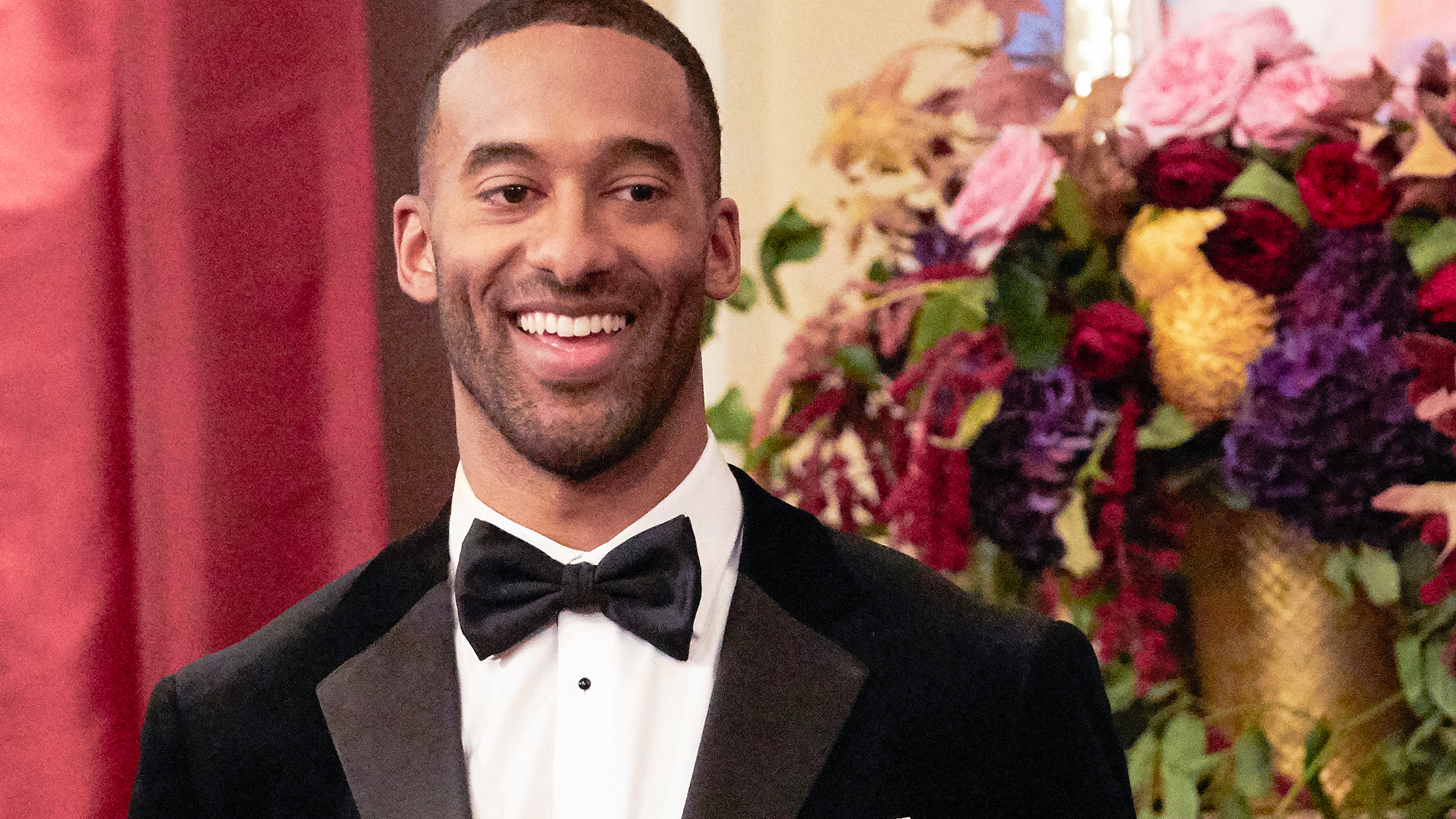 Who Reality Steve thinks Matt James chooses on 'The Bachelor'
Before James' season premiered on ABC, Reality Steve published a blog post about who he thought James picks. According to the blogger, Rachael Kirkconnell is the rumored winner of James' season of The Bachelor.
"So who wins? I was told 'Michelle and Rachael were final 2, and Rachael wins,'" he wrote.
In a follow-up blog post, Reality Steve updated fans on James and Kirkconnell's relationship.
"Matt did not propose to Rachael. They are still together today though," the blogger wrote. "I don't think they'll make it because I don't think for a second Matt is ready for a serious relationship, and never was."
'Bachelor Happy Hour' mentioned Rachael Kirkconnell's controversies
Ever since James' season of The Bachelor began, Kirkconnell has been accused of bullying, cultural appropriation, and racist behavior by fans of the show and social media users.
Rachel Lindsay and Becca Kufrin co-host the podcast Bachelor Happy Hour, and in an episode posted on Feb. 2, Lindsay brought up the alleged controversy surrounding Kirkconnell.
"Every week we ask you guys to send us constructive criticism, and comments, and your thoughts, and you guys have sent a lot of thoughts about Rachael," Lindsay said. "We are not ignoring you, we have heard what you said, and I promise you it will be addressed one way or another."
Lindsay continued, "But I don't want to talk about a situation until we can actually talk to that person… When the time is right and should she be a guest, which I do anticipate she will be on our podcast, then we'll talk about it."
'The Bachelor' fans think this confirmed Reality Steve's spoilers
After the episode of Bachelor Happy Hour was posted, fans wondered if the reason Kirkconnell has not been interviewed yet is because she wins James' season. If this is the case, it would mean Reality Steve's spoilers for this season of The Bachelor are correct.
"Is this not a spoiler? I mean, come on. They're saying Rachael will be on their podcast later but that now is not the time," a Reddit user wrote. "Why would it not be the time yet? She had a 1 on 1 this episode. The only reason she wouldn't be there this week is that they're saving her interview until after the finale."
One fan wrote on Reddit, "… Putting myself in an unspoiled person's shoes listening to this I'd guess that I'd think that since she's still on the show, there's probably more to come, but not necessarily that she's F1. I agree, it is a bit spoiler-y though!"
Because the allegations against Kirkconnell have intensified throughout the season of The Bachelor, Reality Steve claimed the contestant planned to release a statement of her own.