'The Bachelor': Fans Think Shanae Ankney Is Strictly On the Show for a Chance at 'Bachelor in Paradise'
The Bachelor claws have come out, but fans aren't enjoying the drama this time. The new villain on Clayton Echard's season of The Bachelor, Shanae Ankney, set the wrong tone for fans by the second episode. She stepped in to replace Cassidy Timbrooks as the villain, and viewers don't think she's there for love.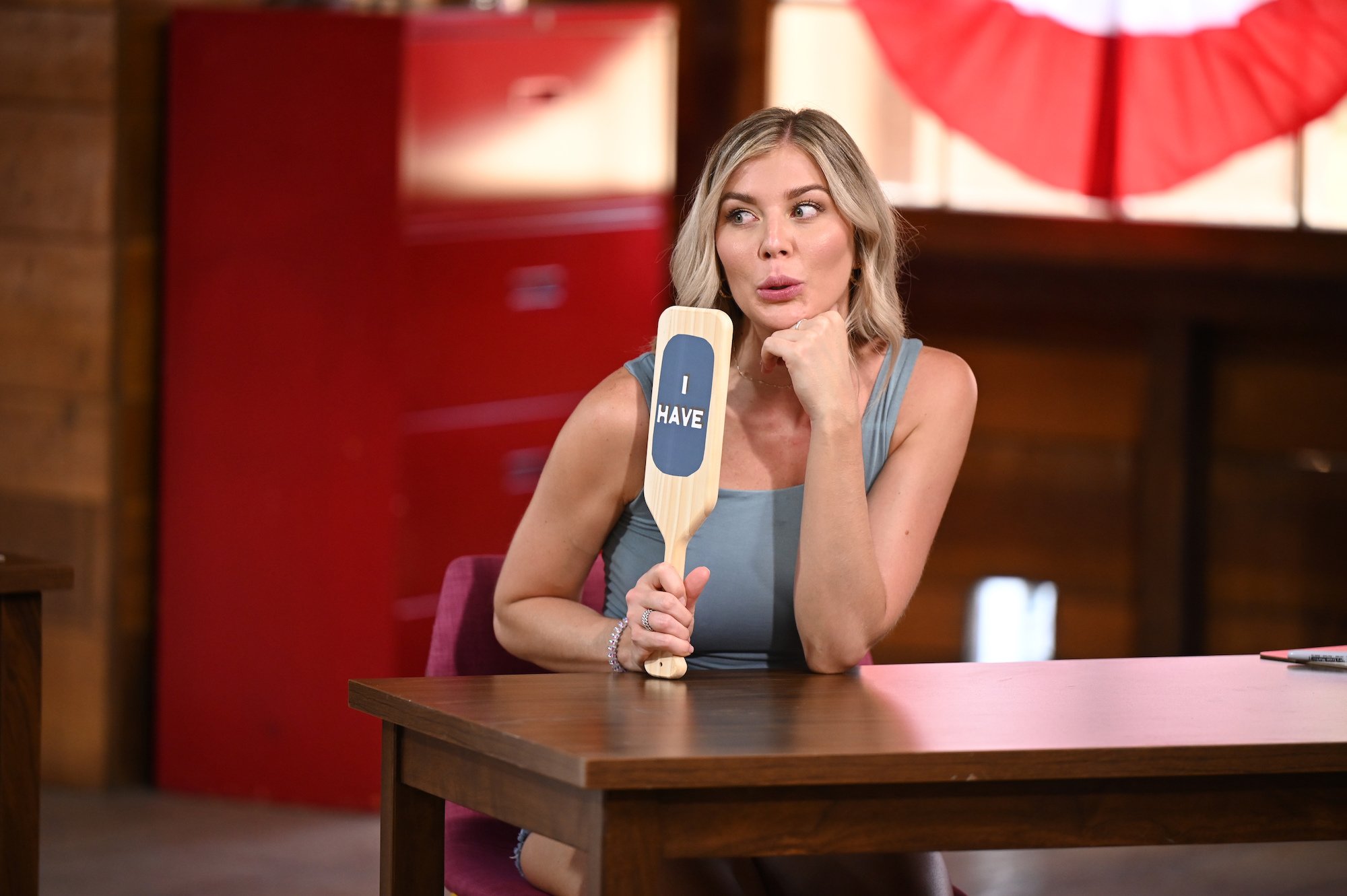 'The Bachelor' star Shanae Ankney quickly took over the villain role after Clayton Echard sent Cassidy Timbrooks home
In The Bachelor Season 26 Episode 2, Cassidy confessed that she exchanged texts with a man back home right before filming began. She explained to Sierra Jackson that she considered him a "friend with benefits." He and Cassidy talked about snuggling when she returned home from filming. Cassidy also quickly buddied up to Shanae and gave her pointers on what to do to steal Clayton's attention away from the other women.
Sierra told Clayton about Cassidy's texting situation. In The Bachelor Episode 3, Clayton confronted Cassidy, resulting in him asking her to leave. With Cassidy no longer on the show, the role of the villain was wide open. 
However, on the first group date, Bachelor star Shanae started a little bit of drama on her own. When another one of the women, Elizabeth Corrigan, didn't respond to something Shanae said, Shanae accused her of ignoring her. That conversation blew up into a heated exchange that anger trickled into episode 3.
On 'The Bachelor' Night 2, Shanae Ankney made disparaging remarks about Elizabeth Corrigan's ADHD
During Elizabeth and Shanae's argument, Elizabeth explained that she hadn't heard Shanae speaking to her because of her auditory processing disorder, a side effect of her ADHD. Shanae later announced Elizabeth's diagnosis to the rest of the women competing for Clayton's heart on That Bachelor. Plus, she proceeded to make fun of her disorder. 
The women on the show found Shanae's remarks cruel and unnecessary, and it looks like fans of The Bachelor agree. Several viewers took to Reddit to express their dislike of Shanae and her actions and said they didn't feel like Shanae was on the show to find love.
Fans think Shanae Ankney only wants a chance to appear on 'Bachelor in Paradise'
The Bachelor producers always choose the cast of Bachelor in Paradise from contestants who recently appeared within the franchise on The Bachelor or The Bachelorette. Over the years, audience members started to wonder if certain people only had that goal in mind.
One Redditor wrote, "Shanae is a bad actor trying to get on BIP. She was way too over the top. She picked a random girl to call two-faced because she didn't look at her in conversation? Come on lol. We all know they love to put the villains in Paradise."
Another user chimed in with a similar sentiment, "I feel like all the "villains" are playing to the camera for airtime and clout. It's like they're self-producing and just come across as fake try-hards."
However, not everyone thought Shanae's role as The Bachelor villain was strategic. "I think even getting a strategic villain edit without making an absolute fool out of yourself on national television takes a level of self-awareness and savvy that Shanae severely lacks. She gives me 'mean girl in a small town with the small clique that has never once told her she's not funny and it has done her a grave disservice in the wider world' vibes," another person said.
For now, Shanae doesn't seem as if she's gaining many fans. Although, everyone knows that can change in a single episode when it comes to The Bachelor.
Catch all-new episodes of The Bachelor with Clayton Echard this season on Mondays at 8 P.M. on ABC.