'The Bachelor' Fans Think There's a Double Standard and Madison Is Pulling a Luke P. on Peter Weber
Peter Weber of 'The Bachelor' fell hard for Madison Prewett. However, fans are calling her out for being like Luke P.
The season of The Bachelor is almost over and things are only getting harder for Peter Weber. Madison Prewett has been an obvious favorite since the beginning among fans. However, now she is getting backlash and is being accused of being like a villain from The Bachelorette.
Luke P. shamed Hannah Brown for having sex on 'The Bachelorette'
The Bachelorette showed Hannah Brown and Luke Parker having a terrible relationship. It all ended with him threatening to walk away if she had sex with anyone else during the week of Fantasy Suites.
He questioned if she was sleeping with other people. Luke P. said the "marriage bed should be kept pure."
Brown responded with, "I believe that sex was made for a man and a woman in marriage." She then said, "But I am having physical relationships. And honestly like, I have had sex, and Jesus still loves me. How dare I be judged by a man?"
That's when Brown revealed she had sex twice in a windmill. That happened to be with Weber.
Madison Prewett gives Peter Weber an ultimatum
A new trailer showed Madison talking about waiting for marriage to have sex. The problem is she hasn't told him that yet.
"If he sleeps with anybody else, it's going to be hard for me to continue to move forward," she said. It also looks like she won't get what she wants because a teaser showed Weber telling someone, "I don't want this just to feel like it's all about sex, but six days prior, I was intimate with someone else."
One person who isn't happy about this is Victoria Fuller. She is seen saying in a trailer, "She gave him an ultimatum and I'm sorry but that's disgusting." The model then said, "Putting him in that position is so unfair. Are you kidding me?"
The pilot claims that he's in love with all three women. The three ladies will also be living together during the week.
Madison is then seen talking to Weber. "I wouldn't be able to move forward if you have slept with another woman," she told him.
Fans are comparing the situation to Luke P.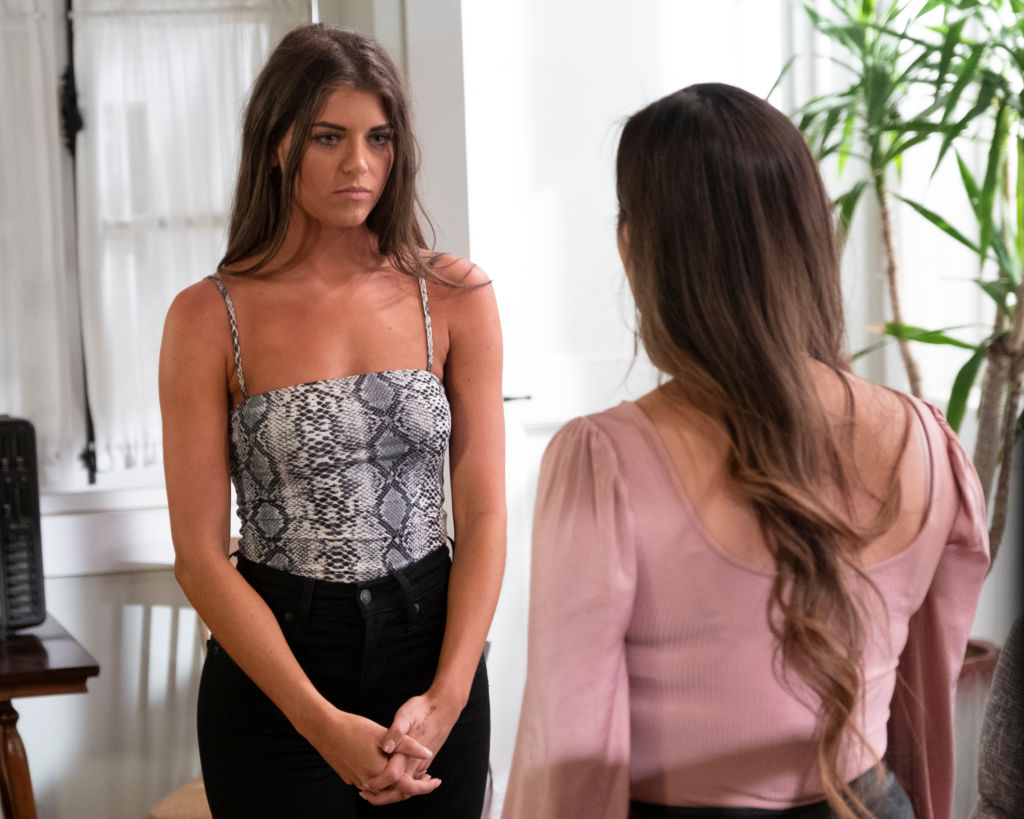 Fans aren't happy to find out Madison gives Weber an ultimatum. Many are comparing the situation to what Luke P. did to Brown.
"Madison's being the EXACT same way Luke was last season. I didn't like Luke any more than the next guy but everyone hated on Luke for saving himself and giving Hannah an ultimatum and every is praising Madison for it. Can we say DOUBLE. STANDARDS #thebachelor," one fan tweeted.
That wasn't the only one. "Everyone rightfully banded together to hate Luke P. when he told Hannah she can't have sex with anyone, but now Madison is gonna do the same to Peter and everyone's on her side? Bachelor Nation's really weird #TheBachelor," tweeted another fan.
Fans will have to watch the rest of the season to see if Madison will walk away like she said she would. Right now it doesn't look like their relationship will survive this.