'The Bachelor' Fans Want To Know Why Victoria F. Doesn't Look Peter Weber In The Eye
Controversial Bachelor contestant Victoria Fuller has been making headlines these past few weeks.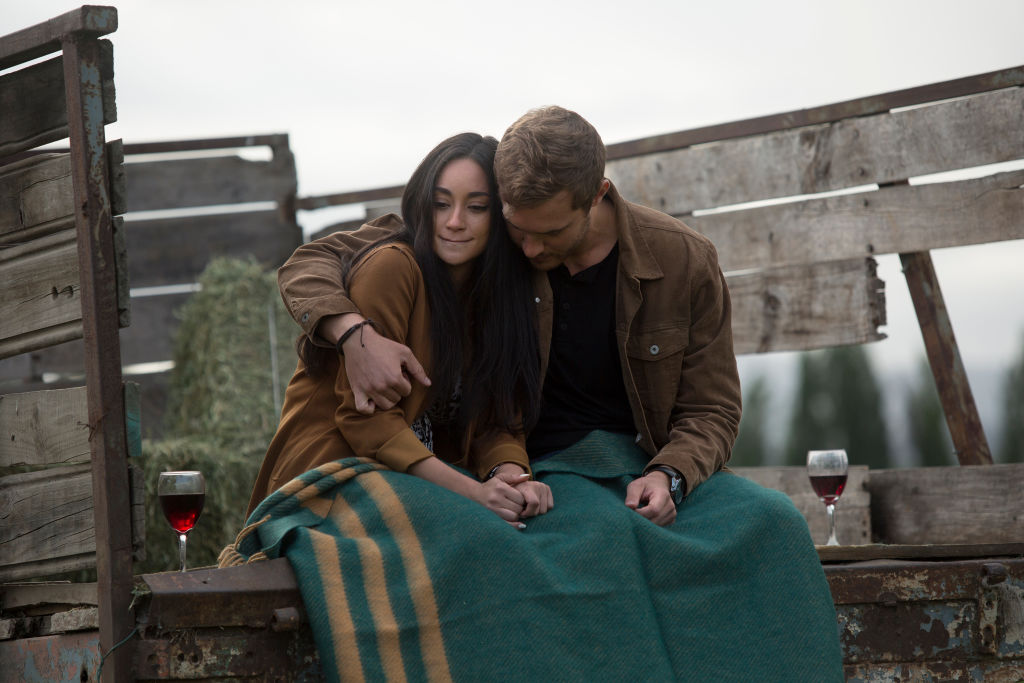 During a recent episode, the medical sales representative won a photo shoot group date challenge. Her prize was being on the cover of Cosmopolitan, along with Weber. Of course, as Bachelor Nation knows, the cover got pulled because she'd previously modeled for a clothing company that uses White Lives Matter symbolism. Cosmopolitan released a statement after the episode aired saying they weren't going to publish the cover because they don't support WLM.
Before the WLM controversy, Victoria F. was involved in some drama relating to country music singer Chase Rice. Rice serenaded the medical sales rep., along with Weber, during a one-on-one. Later in the date, she told Weber that Rice was actually her ex and that he hadn't wanted her to go on the show. She told Weber she broke things off because she didn't like his lifestyle. But after the episode aired, Rice came out and said he'd only spent one night with Victoria F., and he never told her not to go on The Bachelor.
Then, of course, there's the alleged Reality Steve drama about Victoria F. We'll just leave it at that in case you'd like to keep it a surprise.
Victoria F. doesn't make a lot of eye contact with Peter Weber
Something fans have noticed about Victoria F. through the course of the season so far is that she doesn't look Weber in the eye very often.
"Why do you never make eye contact w Peter tho?" asked one member of Bachelor Nation on Instagram.
"Dude why can't you look Peter in the eyes when you talk to him?" asked another.
"I noticed that, too! Scary," responded another fan.
During one of the first episodes, we learned Victoria F. struggles with anxiety. It's not uncommon for people with different forms of anxiety to avoid looking people directly in the eye because it makes them nervous.
During their second one-on-one, Victoria F. told Weber she wasn't sure if she was cut out for The Bachelor process. It's not the first time she's said something like that. After the fashion show group date, she said she didn't know if she should continue for the sake of her mental health.
We can't say for sure why Victoria F. makes less eye contact with Weber than other contestants (though there's a good chance it's because she's uncomfortable). Whatever the reason, fans have certainly taken notice.
Read more: 'The Bachelor': Peter Weber Says, At This Point In The Season, He Had One Frontrunner In Mind