'The Bachelor' Finale 2020: Why Some Fans Are Still Team Barbara Weber
Part two of The Bachelor Finale 2020 is just hours away, but fans of the franchise are still reeling from last night's episode. There's a lot to unpack from the last two hours of television. And while most of Bachelor Nation doesn't know how it all ends just yet, fans do finally know who "Don't let her go, bring her home to us." refers to.
[Spoiler alert: This article contains spoilers for The Bachelor 2020 Finale Part 1]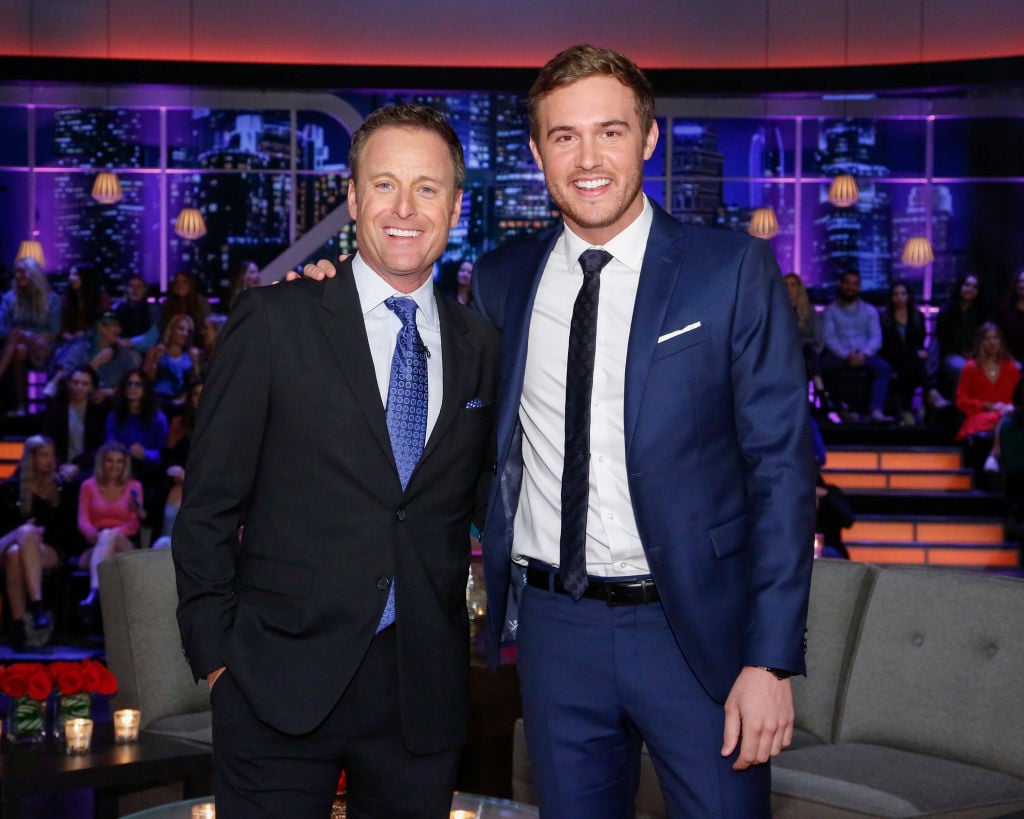 Though Cassie Randolph self-eliminated during the fantasy suite week of Colton Underwood's season of The Bachelor, this is the first time that a contestant has self-eliminated during the finale week. But, that's exactly what Madison Prewett chose to do. After meeting Weber's family for the second time, the Auburn native felt that she and Pilot Pete were simply too different. Although Prewett loved Pilot Peter Weber, she felt it was best to "surrender" him so he could find someone who was more compatible.
A quick recap on 'The Bachelor' finale 2020 part 1
There seemed to be a lot of factors that contributed to Prewett's decision to leave amidst The Bachelor Finale 2020. But, Bachelor Nation seems to believe that Weber's mother, Barbara Weber, had a lot to do with her decision. The pair certainly had an uncomfortable conversation after Barbara Weber expressed her displeasure that Prewett had given her son an ultimatum. Prewett staunchly defended herself and her morals against Weber's mom, but sent herself home shortly after the conversation.
Bachelor Nation attacks Barbara Weber on Twitter
The conversation between Barabra Weber and Prewett sparked quite a bit of outrage amongst those who'd tuned in to watch The Bachelor Finale 2020. Fans began turning on Weber's mom and calling her "the true villain" of the season especially after she begged Weber to choose Hannah Ann Sluss. But there are quite a few people who are defending Barabar Weber and sticking up for her and her actions.
Some fans defend the mom
"Everyone's hating on his mom. But honestly, I respect her just as much as I do Madison. She just loves her son dearly," one person wrote in the comments section of a Bachelor finale 2020 promo on Instagram. "Thank u. 👏👏👏. Barb knows her son," another fan co-signed in agreement. Others felt that Barbara Weber was simply using a mother's intuition. "I also think the mother sees the difference in them this cannot end well if you choose is Madison…She like sparkling apple juice he likes to line dancing party where can this go?" one person questioned.
Other people tuned into The Bachelor Finale 2020 felt that if Weber didn't want an honest opinion from his family, he should've never asked. "As a mom myself, I agree with you plus he asked for his family's opinion. He's just mad because they don't agree with him. This is a disastrous season! Bring Hannah Brown back!🌹👑❤ #teamhannanhbpeterweber," one person said, still holding out hope that Hannah Brown would be Weber's final choice.
Was Peter Weber's mom right to weigh in on a possible engagement?
Some other moms even sympathized with Barbara Weber's plight. "I dont think these ppl hating on his mom have children! I would do the exact same thing if i see my kid bringing someone totally incompatible home. She doesn't want Peter to be hurt. Especially that they will get engaged right away. Even if Peter chooses Madison they shouldn't get engaged, because an engagement shouldn't come with so many arguments, questions, doubts… Even when ur in love with the right person the relationship is challenging; imagine being engaged to someone totally different," one person wrote.
What will happen tonight?
It seems that fans can see both sides of this complex issue. And while we don't know exactly how The Bachelor Finale 2020 will end (though we have a pretty good idea thanks to Reality Steve) one thing's for certain, we haven't seen the last of Barbara Weber or her tears just yet.