'The Bachelor' Finale: Peter Weber Is Truly Getting the Last Laugh
After what has felt like the longest season in history. The two-part Bachelor finale is almost here. Despite the drama and the conspiracy theories, Weber is down to his last two winners, Hannah Ann Sluss and Madison Prewett. But which woman will ultimately be declared the winner of Weber's heart, and which one wins the season?
[Spoiler alert: This article contains spoiler theories for The Bachelor finale and also reveals who Reality Steve has named as the winner.]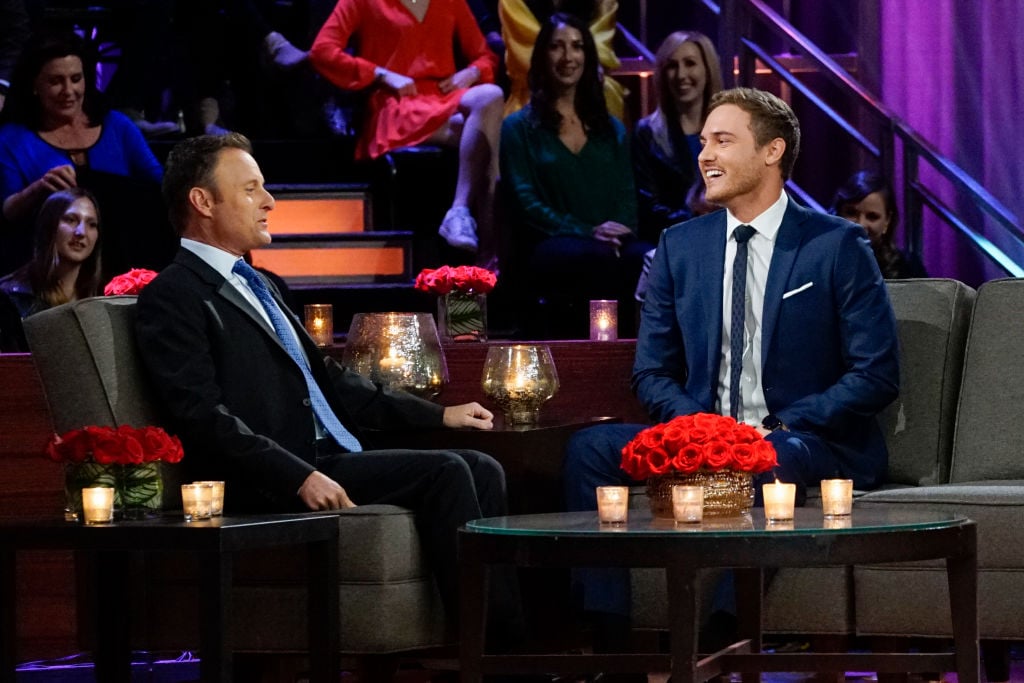 A quick recap of 'The Bachelor' 2020
There have been lots of unprecedented events leading up to The Bachelor finale. For example, third place winner, Victoria Fuller, got serenaded by an ex-lover during her one-on-one date with Weber. Later in the season, Weber's ex, Merissa Pence, confronted him with information that Fuller was rumored to have broken up several marriages in her hometown of Virginia Beach. In addition to that, Weber's ex-girlfriend, Hannah Brown, made multiple appearances throughout the beginning of the show.
A season free of true spoilers
But, perhaps the weirdest thing about this season is that nobody knows how The Bachelor finale will end. Even Reality Steve, who has successfully named winners of The Bachelor and The Bachelorette for years now seems to be completely flummoxed by who will win the season. Just last week, Reality Steve shared that Weber put the final rose ceremony on hold after Prewett self-eliminated. He also added that Weber chased the Auburn native back to the States and they began working on their relationship after a period of being broken up. He also felt confident that Weber would be proposing to Prewett during the After The Final Rose segment of the finale.
Reality Steve changes his tune about which cast member is the winner
But, it seems that Reality Steve is no longer confident about the spoilers he originally shared about The Bachelor finale. Now he's claiming that "Bring her home!" is in reference to Sluss (not Prewett) and that is why Weber got engaged to her after Prewett self-eliminated. He then reported that Sluss and Weber broke things off and he went to pursue things with Prewett. Apparently, the pair are together but on very shaky ground.
Is Peter Weber even with any of his contestants
This new theory is wildly different than what Reality Steve reported last week. Not to mention the numerous conspiracy theories that are still floating around about The Bachelor finale. While some people are holding out hope that Weber has reconciled things with his ex-girlfriend, Hannah Brown, others are convinced that he's with producer, Julie LaPlaca. Other fans believe that Kelley Flanagan is back in the picture because she was the only eliminated contestant not to receive an invitation to the Women Tell All reunion.
How will 'The Bachelor' season 24 end
At this point, we're not sure who to believe and we have no idea what to expect from The Bachelor finale. Despite Bachelor Nation's disappointment with Weber and his decisions this season, Pilot Pete is truly having the last laugh. Prior to his season even started he declared that nobody (not even Reality Steve) would be able to successfully spoil his season. Though it seemed like a ridiculous and unreasonable claim at first, it looks like that statement still holds true. With so many changing details, loose ends, and empty plotholes, it's truly anyone's guess as to what happens. We guess we'll have to tune in to see how "the most dramatic season in Bachelor history" finally ends.