'The Bachelor' Finale: Clayton Echard Takes [Spoiler] Home to Meet His Parents
Every season, the host of The Bachelor declares it to be "the most dramatic season ever," but this time, they may be right. Clayton Echard's quest to find love on The Bachelor experienced more than a few problematic moments, and that doesn't look to change in tonight's episode. In the finale, the lead of The Bachelor often takes the woman he plans to marry home to meet his parents. According to Reality Steve, that happens, but not in the way anyone expects. Here's what we know.
[Warning: This article contains spoilers for The Bachelor finale.]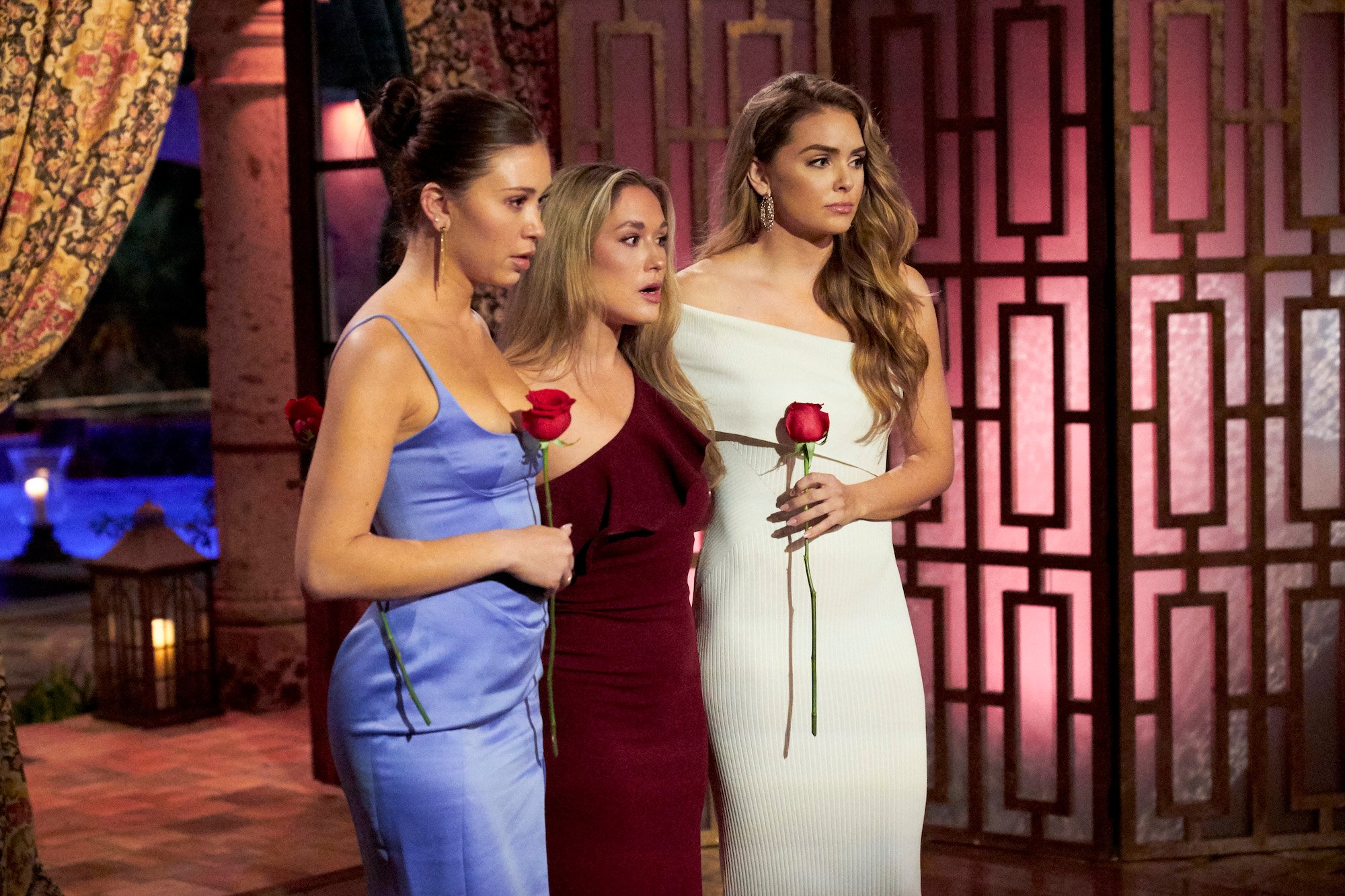 Clayton and Susie's Fantasy Suite date ended in a relationship-ending argument
In the March 8, 2022 episode of The Bachelor, fans watched as Susie and Clayton embarked on a romantic hot springs adventure in Iceland. However, things took a turn for the worse when Clayton confessed his love to Susie, only for her not to respond in kind.
"I adore you. I think you're incredible, but there are things – and knowing there's an engagement – there are things I feel like I can't compromise. Tonight, I feel uncomfortable. I feel like I don't even want to have this conversation, but I feel like I do need to tell you where I'm at, and my expectations that I'm not willing to let go of in this. I know you just told me you feel like you're in love with me, but do you feel that way with someone else? Have you slept with another woman? Those are things I feel like would be impossible for me to move forward with an engagement. If I'm sharing your love with somebody else I don't think I would be comfortable," Susie explained.
Clayton's response caused fans to claim he was gaslighting Susie, and even former Bachelor Nick Viall said he felt like Clayton was "being a d***." Teasers for tonight's episode showed no evidence of Susie, but instead, Clayton telling the other two final women, Gabby Windey and Rachel Recchia, he slept with both of them. To make matters worse, he claimed he was in love with both of them as well as Susie.
RELATED: The Bachelor': Reality Steve Reveals Exactly What Happens During the 'Rose Ceremony From Hell'
Reality Steve's spoilers for Clayton's 'Bachelor' finale reveal yet another twist
Most fans believed Susie returned to Clayton at some point after their argument. The teaser clip of host Jesse Palmer knocking on an unknown person's door pretty much gave that away. However, Reality Steve dropped some new spoilers today about The Bachelor finale, and it's not what anyone expected.
The reality TV blogger wrote, "Clayton tells both of them [Rachel and Gabby] that he's in love with them, and that he was intimate with both as we've seen numerous times all season in the promo. Both of them walk away crying to make you think they're leaving. They don't. Clayton practically begs each woman to stay and they do. He ends up giving a rose to both of them. Both Gabby and Rachel then meet Clayton's parents."
As if bringing two different women home to meet his parents wasn't bad enough, Clayton manages to complicate the situation further. Reality Steve continues, "After Gabby and Rachel meet his parents, Clayton makes the decision that he wants to talk to Susie still. This I believe is when we saw in the promos of Jesse knocking on a door. That's him going to Susie's room to tell her Clayton wants to see her. They meet up, Clayton apologizes for how everything went down when they last saw each other, and he asks her to stay. She agrees. Susie then ALSO meets Clayton's parents."
'The Bachelor' finale drama starts tonight on ABC
After seeing a sneak peek, Nick Viall previously posted his thoughts on The Bachelor finale. The former Bachelor believes it will be "the most talked-about season ever," and it all starts tonight. Tune in to ABC starting at 8:00 p.m. ET to watch all of the drama unfold.
RELATED: 'The Bachelor': Reality Steve Thinks [Spoiler] is Your Next 'Bachelorette'