'The Bachelor' Finale: Many Fans Can't Wait for Season 24 to Be Over
The two-night, two-part finale of The Bachelor begins in just a few hours, and there are so many questions that Bachelor Nation needs answers to. Since the first episode of Season 24, host, Chris Harrison, warned fans that this would be the most dramatic season in Bachelor history. However, fans didn't really pay him any mind as this is something he has said every season for the past several years. However, as the finale approaches, it's clear that fans should've heeded Harrison's warning.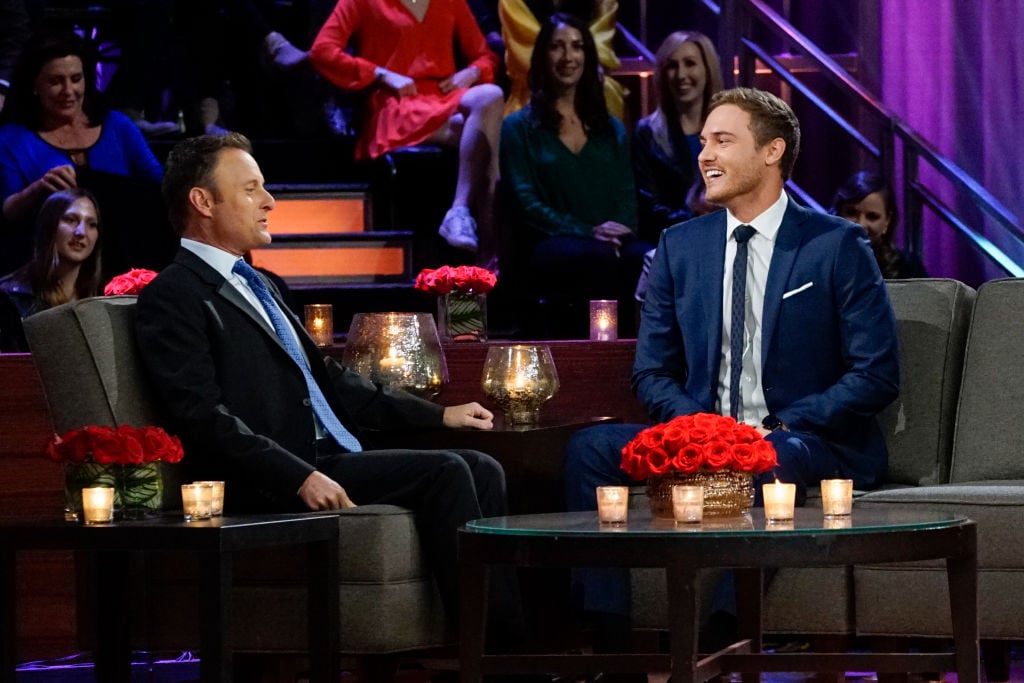 Peter Weber hasn't had the easiest time with his contestants
This season of The Bachelor has been marked by incessant drama. Not only did two of pilot Peter Weber's exes (Hannah Brown and Merrisa Pence) make surprise appearances, but Weber seemed to be striking out a lot with his contestants. He eliminated Alayah Benavidez only to have the rest of the cast express their anger and disappointment in him when he brought her back. He also earned a reputation of rewarding drama and ignoring red flags. What's more, he seems to be on very shaky ground with one of his final two contestants, Madison Prewett, because he made the decision to be intimate with others during his fantasy suite dates.
But, despite the tumultuous season, fans will finally learn how this season of The Bachelor ends when they tune tonight and tomorrow for the finale. And while some fans are looking forward to seeing how Pilot Pete's love story ends, others are not so keen. In fact, plenty of people are just counting down the hours until The Bachelor 2020 is over. Others are annoyed that the finale is stretched out over two days, rather than one.
'The Bachelor' finale is in two parts
It's not unheard of, or even super uncommon, for The Bachelor finale to be a two-part event. In fact, Weber's ex, Hannah Brown, had a two-part finale after breaking off her engagement with Jed Wyatt because he had a girlfriend back home. However, given the amount of drama Weber's season has produced, fans aren't happy that the finale is being stretched out the way that it is.
"You've dragged this on long enough 2 nights 😭 we deserve better, one fan wrote on Instagram. "This season has been very long," another person chimed in. "IT WILL FINALLY BE OVER!!!!!! PUT US OUT OF OUR MISERY!!!!!" yet another fan declared about the finale after seeing the finale promos on The Bachelor Instagram page. But just why are so many people checked out of Peter Weber's season?
'The Bachelor' 2020 has no clear winner
Of course, the endless drama is a large reason why some of Bachelor Nation is fed up with the season. But, another reason is that this is one of the only seasons where fans were unable to see a true love story progress. While Weber seemed to have chemistry with multiple contestants, fans fail to see how he can make any relationship work post-show. "Too much drama, not enough forming relationship!" one fan exclaimed.
Other fans of the franchise blame The Bachelor producers for such a bad season. They feel that the episodes were too heavily edited and the show felt more like Bad Girls Club rather than a journey to find love. "It so edited!! We just don't see all the relationships because they show us the drama," another person chimed in. Clearly, The Bachelor producers made several lapses of judgment this season, including casting. Fortunately, in just a few days, fans will be saying goodbye to Season 24 for good.