'The Bachelor': Hannah Ann Sluss Is Still Dragging & Hannah Brown Approves
Hannah Ann Sluss is no longer putting up with the "finasco" that is Peter Weber. The 23-year-old is still calling out the bachelor.
After several grueling weeks of The Bachelor, we've finally reached the dramatic (yet unoriginal) ending that Chris Harrison promised us. Peter Weber took a page off of Arie Luyendyk Jr. and Jason Mesnick's books and got engaged to Hannah Ann Sluss. However, after only a month of being engaged, Weber broke it off because "he couldn't give Sluss his whole heart." But, it seems he is ready and willing to give runner-up, Madison Prewett (who self-eliminated) his whole heart because he has decided to pursue a relationship with her.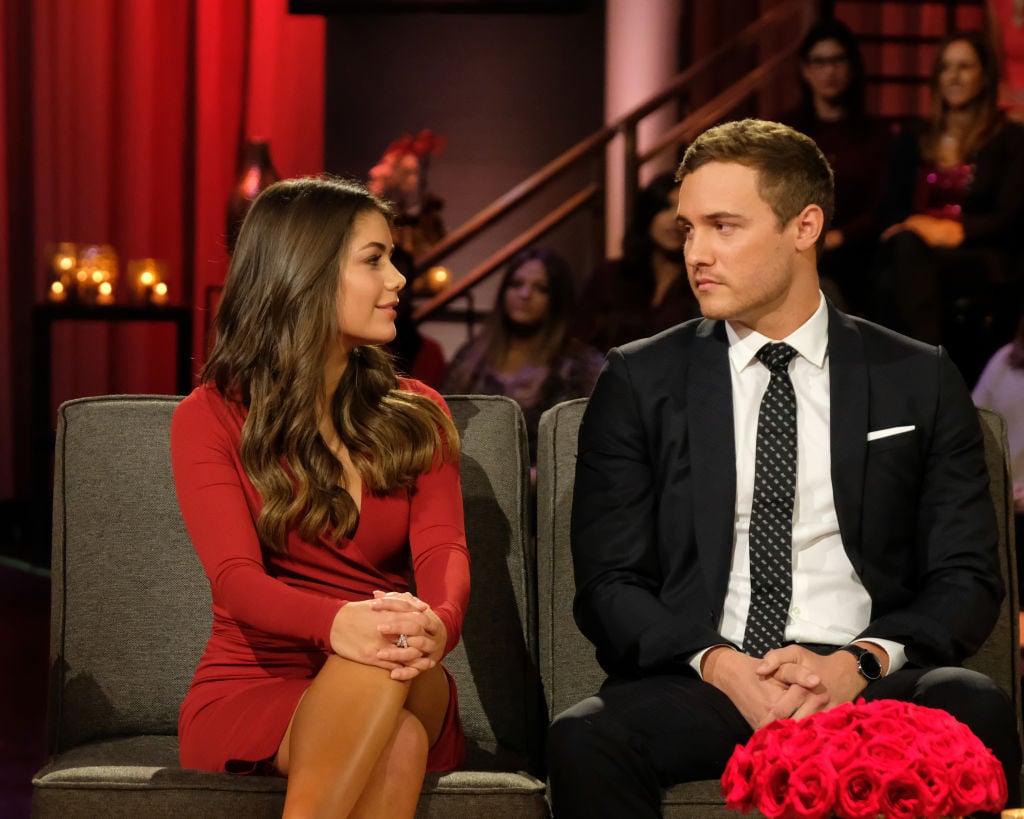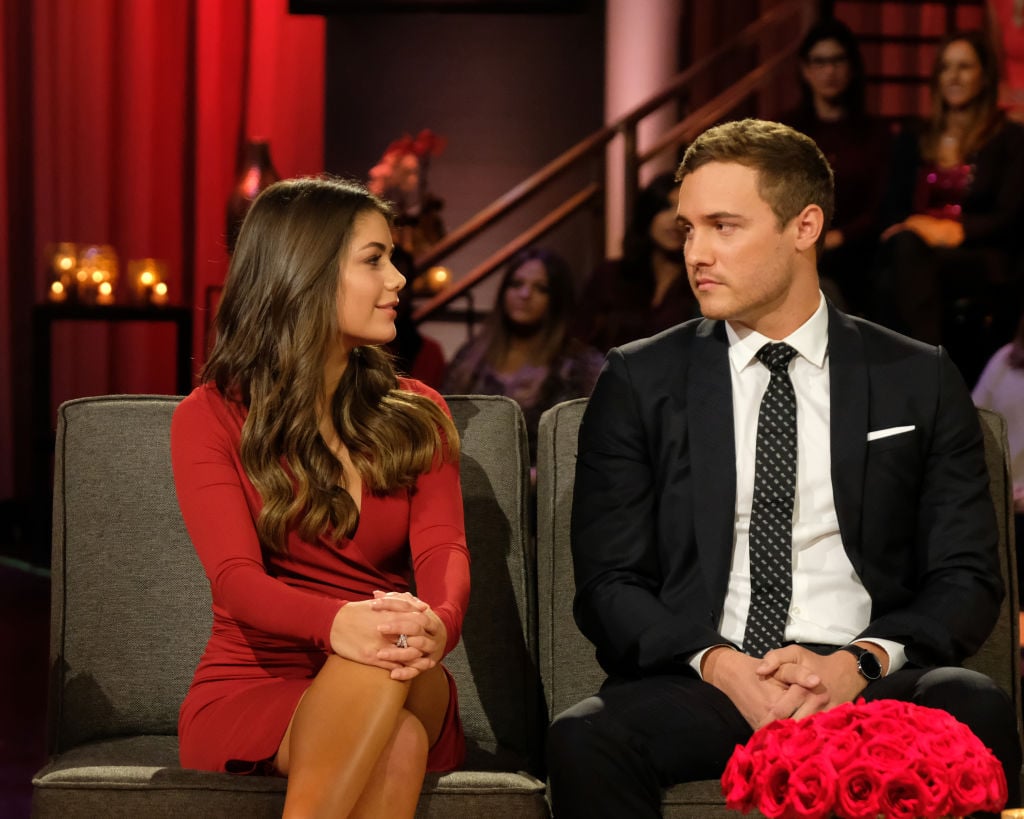 A quick recap
Bachelor Nation was split over a number of things last night. Whether they were Team Madison or Team Barbara (Weber's mother) and whether or not Barbara Weber badmouthed Prewett in Spanish. But, one thing that people could unanimously agree on is that Sluss deserved better than what happened to her. Not only did Weber mention Prewett in his proposal to her, but he also wasn't honest with her about his true feelings prior to proposing.
Hannah Ann Sluss calls out Peter Weber during 'The Bachelor' finale 2020
Sluss had no qualms about putting Weber in his place during The Bachelor finale. When asked to give the final word about their relationship, she stunned Bachelor Nation when she revealed that Weber still wanted to get into contact with his ex-girlfriend, Hannah Brown. "Peter, I mean, we've been through a lot together, and I should have really picked up on the first red flag that you gave to me, which is when you wanted to reach out to Hannah Brown to find closure with her," Sluss began.
"So really, looking back on it, our engagement involved three women: me, you still being in love with Madison and proposing to me, and you needing closure with Hannah Brown. That's three women involved in our engagement that I was completely blindsided to. So, a word of advice: If you want to be with a woman, you need to become a real man," Sluss concluded in a stunning monologue to the bachelor.
Hannah Brown throws support behind Sluss on Twitter
But Sluss didn't stop there. She also reposted a picture of herself and Weber with the quote, "If you want to be with a woman, you need to become a real man," that enews made to her Instagram story. A Bachelor fan account quickly noted and screenshotted poof that Weber's other ex, Brown, with whom he needed "closure", liked the post as well. Furthermore, Brown only tweeted out one thing throughout the entire Bachelor finale and it was in support of Sluss. "Hannah is a great name and roll tide. #TheBachelorFinale," Brown wrote.
Sluss declared her independence on Instagram
But Sluss (understandably) wasn't done taking shots at the bachelor. She took to her Instagram page and posted a photo of herself in traditional pilot gear. Of course, this is a reference to Weber's profession. "Flyin' solo… no turbulence accepted. PERIOD," the 23-year-old Knoxville native wrote. The post has already received over 600,000 likes and 22,000 comments. Furthermore, plenty of other contestants from this season of The Bachelor (and past seasons) have commented messages of support. Even celebrities like Kim Kardashian West have thrown their support behind Sluss. "I love Hannah Ann!" the KKW Beauty founder tweeted out.
Though Sluss didn't end up winning Weber's heart, we think that's for the best. After watching his inability to make a decision all season, we feel that she and Brown have just dodged a major bullet.