'The Bachelor': Peter Weber Warns Fans the 'Hardest Goodbye' Happens on the Finale
The worst is yet to come on the season finale of The Bachelor, according to Peter Weber. For months, the show has teased the finale will be intense. For the first time in a long time, fans also don't quite know what to expect. Fans don't have definitive spoilers going into The Bachelor season finale, but Weber recently gave some insight on what fans can expect.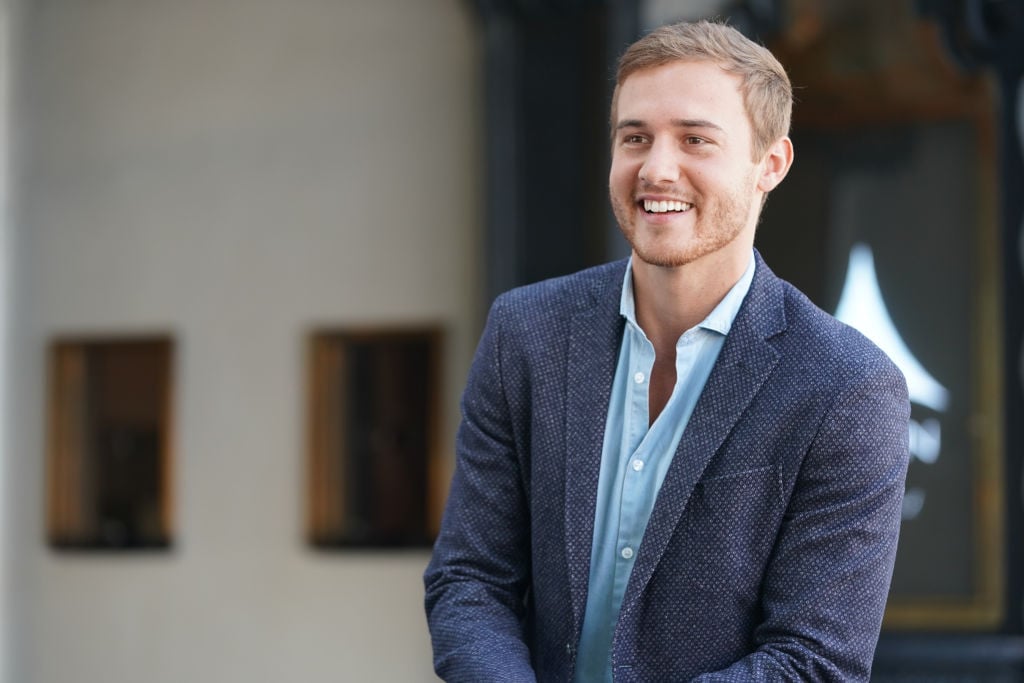 What the finale preview shows
At the end of the "Women Tell All" episode, there was a preview for the upcoming finale of The Bachelor. The promo opens with Weber looking torn, as he says he is in one of the hardest situations of his life in a voice over.
The preview then jumps to Hannah Ann Sluss telling Weber she loves him. In a voice over, Weber says "There's no question that I'm in love with Hannah Ann." However, the scene changes to Weber hugging Madison Prewett. Weber then says "But I think it's obvious how badly I want to have Madi in my life forever as well. I am in love with her."
During the preview, Prewett admits she loves and cares for Weber. When Weber's parents visit, he confides he is torn. The next few scenes show Weber's parents questioning both Prewett and Sluss. After this, both women are shown crying and admitting they are having a hard time in the situation too.
As Weber waits to give out his final rose, Chris Harrison arrives and says "There's something I just found out." Weber lies down after feeling like he is going to pass out, and he's seen apologizing to someone in the next scene. His mother, Barbara Weber, pleads with him through tears to "Bring her home to us."
Peter Weber said the 'hardest goodbye' is left on 'The Bachelor' finale
At the taping for the "Women Tell All" episode, Weber spoke with Entertainment Tonight about the upcoming finale. He told ET that fans still have to watch the "hardest goodbye." Weber also admitted that he does not know if the season's ending has technically happened yet.
"Things are… they continue to unfold until the very last second," he said. "And I don't know when that last second occurred."
When pressed about what that meant, Weber did not reveal much.
"You guys will see," he said. "There's only so much I can say." 
The only thing he truly confirmed was that the last week of the season was extremely difficult.
"All I can say is, again, it was the toughest, toughest last week of my life and you'll see what that means," he told ET.
'The Bachelor' changed his opinion about soulmates
While Weber could not give away much, he did admit one thing. He told ET that since going on the show, his idea of soulmates has changed.
"I've always been a firm believer that the heart wants what it wants, and I think this experience for sure has shown me that there's not just one soulmate out there," he said. "I think at some point in my life, I used to think that, and I've definitely been able to give my heart to more than one person."