'The Bachelor' Finale: Reality Steve Says 'There's Zero Chance' Clayton Echard Will Rekindle a Romance with Gabby Or Rachel
An inside scoop is critical when it comes to dating reality shows like The Bachelor. Fans are well aware Reality Steve has the latest when it comes to the show and what goes on before the episodes officially air. He has teased and revealed that the finale of The Bachelor with Clayton Echard would be a first in the show's history and where it leaves Rachel Recchia and Gabby Windey.
[Warning: The article contains major spoilers for Clayton Echard's season of The Bachelor.]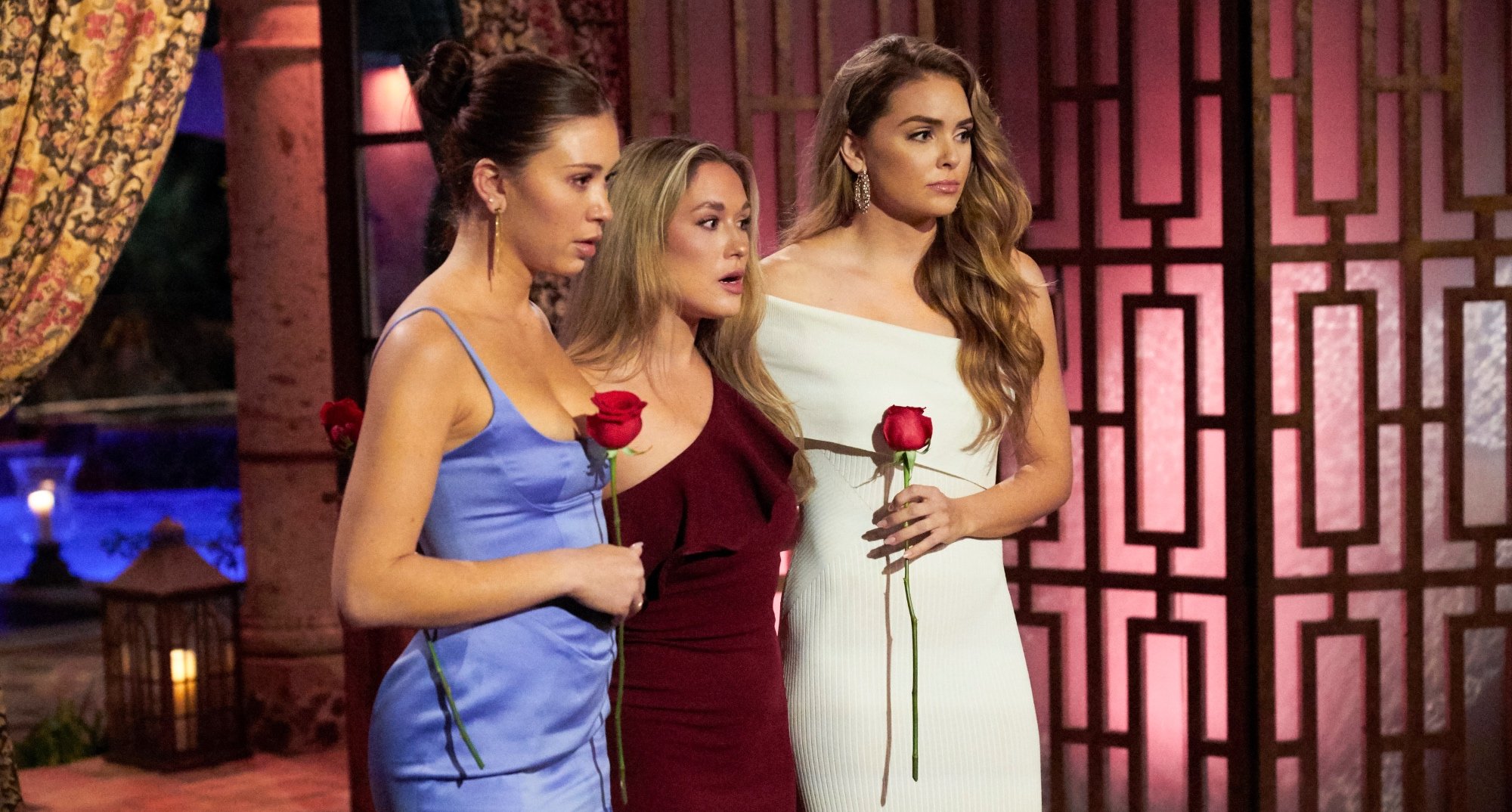 Rachel and Gabby are supposedly the last two in the running in 'The Bachelor'
After a drama-filled season with tears and heartbreak, The Bachelor shocked fans during the fantasy suite dates episode. The episode gained attention as Susie Evans left the show after learning Clayton slept with Gabby and Rachel.
To make the situation even more of a dealbreaker for Susie, Clayton also said "I love you" to the other two women. Susie claimed she doesn't know who Clayton is anymore after learning the truth, and Clayton did not take it well. She was ultimately sent home, and Clayton felt his feelings were misled. According to US Weekly, Clayton explained his mindset would have changed if he had known sooner.
After the episode aired and fans' reactions to his "gaslighting," Clayton admitted he feels guilty about how he treated Susie. In the moment, he believed she was looking for a way out. Now Clayton is ashamed and explains, "I wish that I could have seen her side in that moment."
Clayton now has only two women to choose from and say "I love you" during The Bachelor finale. Reality Steve spills the beans that Clayton might not choose either in the finale.
Reality Steve says Clayton Echard did not choose Rachel or Gabby in 'The Bachelor' finale
RELATED: 'The Bachelor' Clayton Echard Defends His Fantasy Suite Strategy, 'Physical Intimacy is Critical to a Relationship'
The Bachelor aficionado has already explained what happens during the finale when Clayton proposes to one of the final women. In a recent development, Reality Steve unveils that Clayton does not leave Iceland with either Gabby or Rachel. Fans will be shocked to learn that Susie returns for the final rose ceremony. But it does not mean that he left with her. His proposal to Susie is rejected.
According to Reality Steve, Clayton is not on cloud nine. "I do not believe he's had any Happy Couple weekends since the show ended because he's been single." He also explains that Clayton is not involved with either Gabby or Rachel since The Bachelor finale due to his sources.
"And as for Gabby and Rachel, again, I've been told they have no part of the ending, nor is he trying to date either one of them post-show," explained Reality Steve. He even explains everything he has heard from sources does not make him believe that Clayton is dating anyone at the moment.
As of now, many of the speculations Reality Steve has suggested for The Bachelor finale has become somewhat true. He promises fans that the final ceremony is not like anything they have seen before in the show's prior seasons.
'The Bachelor' fans can watch the finale and reunion
RELATED: 'The Bachelor': Clayton Echard Reveals 'I Never Thought This Would Happen' in Response to Shocking Finale
A lot of drama has gone on during Clayton's season of The Bachelor. Fans have seen rivalries, the uprising of a villain, and Clayton fall in love with more than one woman. The fantasy suite date episode changed the tide of the show and has fans clamoring to know what happens in The Bachelor finale.
Reality Steve has previously revealed what really happens, but witnessing it on television is a whole other ball game. On ABC, fans can watch tonight, March 14, at 8 p.m. EST.
RELATED: 'The Bachelor': Clayton 'Started to Spiral at the Dinner With Susie' Says Host Jesse Palmer