'The Bachelor': This Is Who Reality Steve Thinks Peter Weber Chooses
The finale for Peter Weber's season of The Bachelor airs in a couple of weeks, and after the overnight dates fans are anxiously awaiting what will happen. Blogger Reality Steve often releases spoilers for The Bachelor, but for the entire season he has been unsure about the definite ending.
On Feb. 25, Reality Steve released his final thoughts for Weber's season of The Bachelor on his blog. Unlike past seasons, the blogger's post is just a theory instead of a definite spoiler. However, it does give fans some potential insight for what to expect from the season finale.
[Spoiler Alert: This article contains spoilers for Weber's season of The Bachelor.]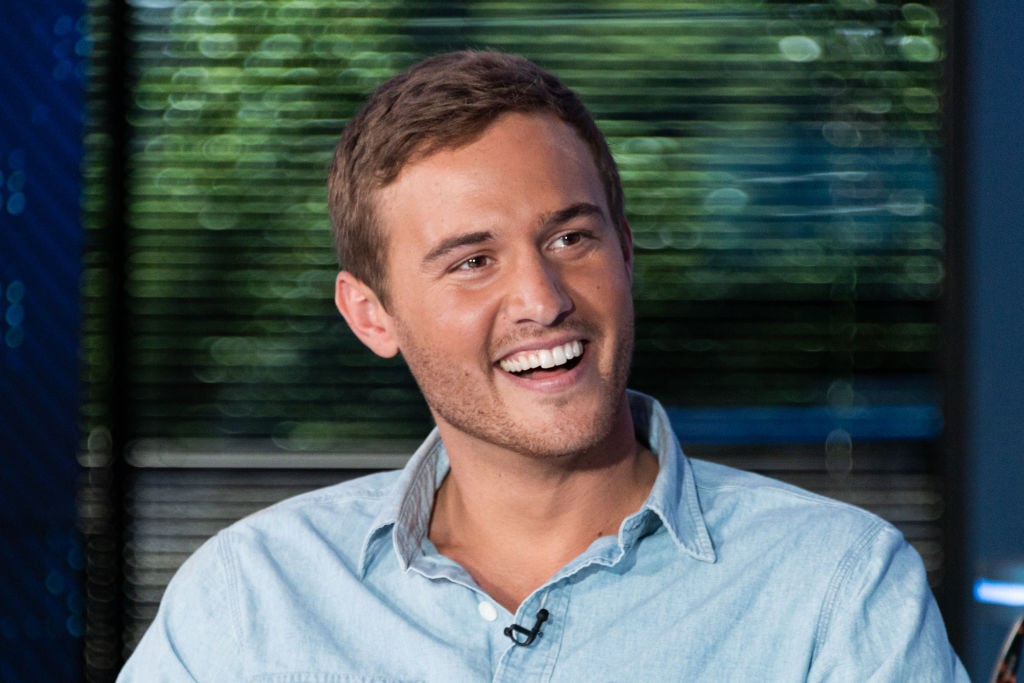 Reality Steve doesn't know for sure who Peter Weber picks
Usually, Reality Steve posts spoilers for the season finale of The Bachelor around the premiere date of the first episode. For Weber's season, the blogger admitted that while he knew the final two women on the show are Hannah Ann Sluss and Madison Prewett, he did not know who won.
"Even if my initial spoiler was wrong, I had always released a 'winner' before the first episode aired," Reality Steve wrote on his blog. "Not gonna happen this season. Not because I don't want to, or not because I don't feel like it, or whatever rabid conspiracy theory you can come up with. The bottom line is I don't have the ending yet, but I'm pretty sure there's a good reason why I don't."
As fans know, this season of The Bachelor has been different compared to past seasons. Because of this, it's been more difficult for Reality Steve to pin down specific details about the season finale.
"I'm trying to confirm and hopefully that'll shed light on some things. But the bottom line to all this is whatever happened on final rose ceremony day isn't over yet, the 'ending' of this season hasn't technically happened yet, and that's why there's nothing to spoil as of now," he wrote.
The blogger released a theory for the ending of the season
Earlier in February 2020, Reality Steve released a theory for what he thinks happens in the last episode of Weber's season of The Bachelor. The blogger made it clear to readers that it was just a theory, and not a definite spoiler.
According to Reality Steve, Prewett will choose to leave the show on her own. Based on the most recent episode, fans know that Prewett told Weber she would have difficulty moving forward with him if he slept with the other women because of her own Christian values.
Because of this revelation, Reality Steve felt comfortable sharing his theory that Weber and Prewett are together, but did not get engaged because Prewett left the show before the final rose ceremony.
"I have heard from numerous sources 'Madison is with Peter. They are dating but not engaged.' If you're holding a gun to my head and forced me to give you my opinion of how this all plays out, I'd say that would be my guess at this point," Reality Steve wrote. "But that's just it. A guess. I don't know for sure. If I did, I'd tell you. I'm telling you that that's what people have told me, but I haven't had the solid confirmation I need to 100% believe it."
Reality Steve just released his final theory for the season finale of 'The Bachelor'
After the most recent episode of The Bachelor, Reality Steve once again shared his theory for the season finale. In the blog post, Reality Steve acknowledged that if Weber chose Sluss after Prewett left, he is not with Sluss today. The blogger could not confirm if Weber did not choose Sluss and ended the season single, or if he and Sluss were briefly together before breaking up.
Multiple times during the blog post, Reality Steve affirmed that lots of things are still in the air and his theory is not anything set in stone. However, the blogger believes that at a minimum Weber tried to work things out with Prewett. Because of the way the season has gone, it's impossible for him to know for sure.
"After everything I've heard all season, I think what happens is at the end of all of this, Peter is trying to be with Madison and it's all happened post show. He's with her, they're either working on a relationship, or they are happy and together now. However, if you told me he was single, I can't say I'd be surprised either. One thing I'm almost certain of is that post-show, Peter absolutely spoke with Madison to try and make it work between them," Reality Steve wrote on his blog.