'The Bachelor: Who Is Hannah Ann, Peter Weber's First Impression Rose Winner?
Hannah Ann won the first impression rose on 'The Bachelor.' Find out more about the woman who got the first rose from Peter Weber.
The new season of The Bachelor has officially kicked off. We know who is the frontrunner through the first impression rose. Hannah Ann Sluss really impressed Peter Weber and got the rose, but who is she? This is everything we know so far.
Hannah Ann is a model from Knoxville
The contestant is a model from Knoxville, Tennessee. It's not totally clear what kind of work she has done in the modeling industry.
She has posted a picture on her Instagram account at a Victoria Secret launch party. There are also some professional photos of her in workout clothes on her profile.
"I started to model when I was 16 years old," Hannah Ann said on the show. "I grew up in such a small town. Modeling really gave me the opportunity to travel and to be around different people."
She is friends with Hannah Godwin
The world of The Bachelor is much smaller than fans may expect. Many fans noticed that Hannah Ann has a picture with Hannah Godwin from Colton Underwood's season of The Bachelor.
It has yet to be revealed how they know each other but it could be due to both of them being models. She captioned their photo together with "Life is better with true friends especially a friend that you have dance parties with in your hotel room Love ya smurf."
Chris Harrison also acknowledged their connection in a video that was posted on Twitter. "[Hannah G] had this great beautiful girl, Hannah Ann, and gave us another Hannah," said the host.
She is interested in painting and interior design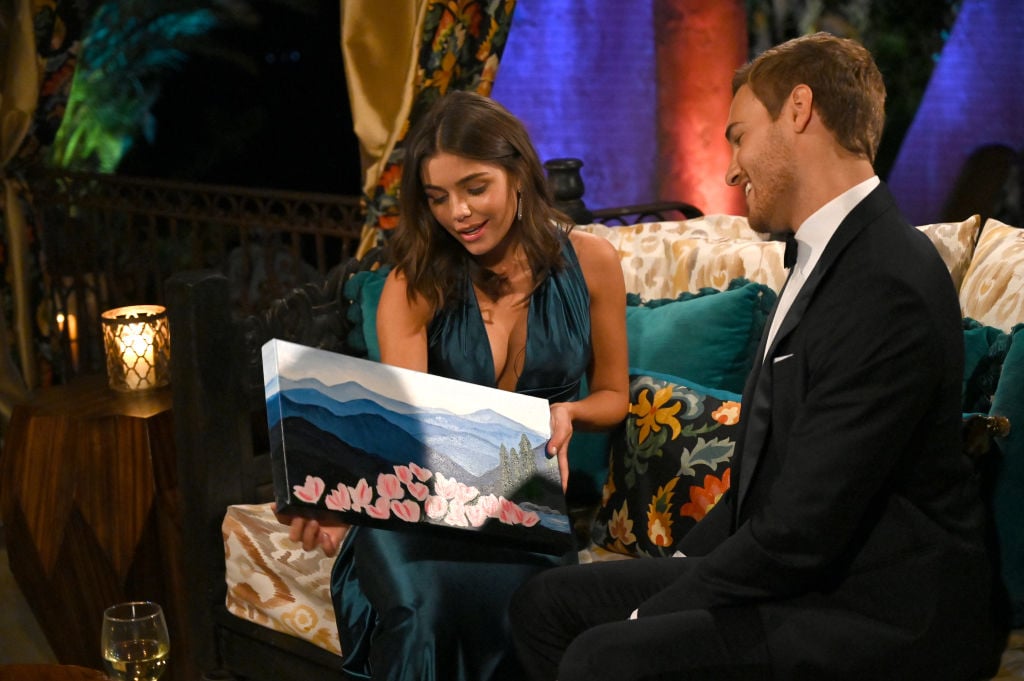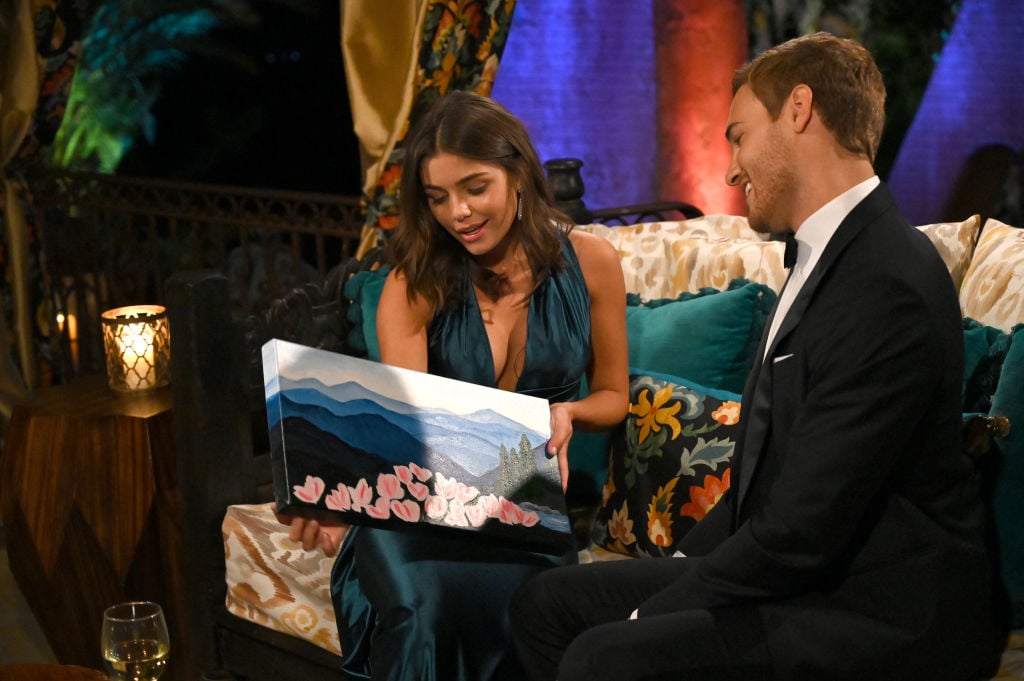 The contestant's profile also lists her hobbies. "Hannah Ann is a talented painter and loves to dabble in interior decorating when she's not slaying it in front of the camera as a model. She travels the world for work and would love to find man to join her on the adventure," reads her bio.
We got to see some of her work in the show's premiere. "Since I'm from east Tennessee, me and my dad painted you a picture of the Smoky Mountains," she said while presenting him with the painting. "I was really nervous to give it to you because this is like very personal."
Weber said that he loved it. They then had their first kiss.
She bonded with Peter Weber over family
Hannah Ann's parents have been married over 20 years. She told Weber that her parents said one of the greatest gifts you could give to your child is an example of a healthy marriage.
This seemed to really blow the pilot away. He said he's very close to his family and they're only ten minutes away from the mansion. We later saw in the episode that his parents, Barbara and Peter Weber renewed their vows after 31 years of marriage.
Later in the night Weber pulled Hannah Ann away to give her the first impression rose. He said the painting she did with her dad really touched him. He said the fact that she's really close with her family also means a lot to him.
Fans will have to keep watching to see if their connection will continue to grow from here. But it looks like Hannah Ann is currently the biggest threat in the competition.