Why Some Fans of 'The Bachelor' Think Hannah Ann Had an Unfair Advantage for the Runway Date
One contestant that is getting a lot of attention on The Bachelor is Hannah Ann. That's because she won the first impression rose. Her winning streak continued in the second episode with her winning a lot of clothes.
However, some fans believe she might have had an unfair advantage. Find out why and why other fans don't agree.
Hannah Ann was a model before doing 'The Bachelor'
The Knoxville native worked as a model before going on the show. "I started to model when I was 16 years old," she said in the first episode. "I grew up in such a small town. Modeling really gave me the opportunity to travel and to be around different people."
She is also friends with Hannah Godwin, which is how she got on the show. It's unclear which brands she worked for while modeling. But she has multiple pictures on Instagram showing off different clothes.
Contestants competed in a runway date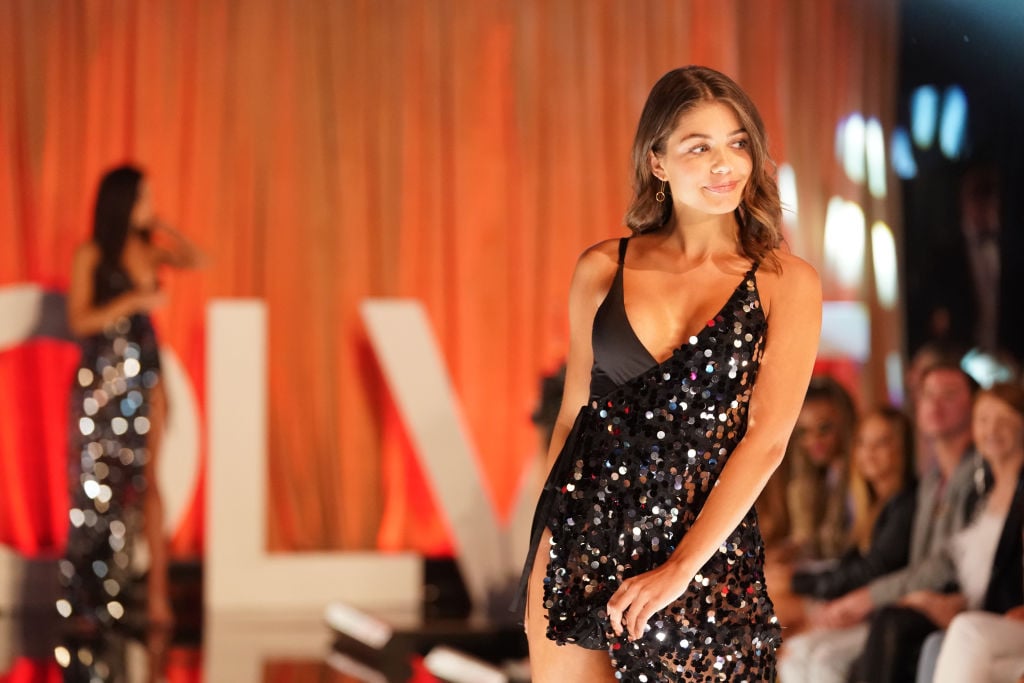 The second episode was a group date where the ladies got to shop then walk the catwalk for REVOLVE. The goal was for them to show off their personalities as Weber watched.
Carson Kressley, Janice Dickinson, and REVOLVE's chief brand officer was there to help judge. The winner received everything in the REVOLVE closet, which filled 40 shopping bags.
One girl who struggled with the challenge was Victoria F. She talked about not being as confident as the other girls. She started crying but she did do well enough to have a walk off with Hannah Ann.
Hannah Ann ended up blowing everyone away with her poses. She also picked a wedding dress and threw the veil at Weber. The model was the one who one in the end. But did she have an unfair advantage?
Some fans think she modeled for REVOLVE before filming
A fan noticed that Hannah Ann has multiple posts on her Instagram wearing REVOLVE clothing. It's not clear whether she was paid for the posts. But given she is a model, many are suspicious that she already worked with the clothing brand before filming the season.
"Doesn't really seem fair considering Hannah Ann is literally working with Revolve. #TheBachelor," one fan tweeted with pictures of her multiple posts. The fan added, "For those of you saying these are the clothes she won: some of these were taken in June MONTHS before filming so that ain't it."
The fan then tweeted, "'Just bc [sic] it's tagged doesn't mean she's working with them' except for the fact that she's literally an Instagram model as a career so the chances of that are slim."
Another fan did point out that the posts might not be for work after all. "She's not a model for Revolve. Easy to verify as it's now required to put #sponsored in ads. Revolve requires it. Many models tag a brand ….in hopes of getting a contact w them," one person wrote under the theory.
So it's possible Hannah Ann didn't work for REVOLVE, but was hoping to before the show started. Was it fair that the model won over the other girls? It looks like fans think it's up for debate.