'The Bachelor': Hannah Ann Says Victoria F. Is A 'Beautiful Person Inside And Out' Despite Controversy
Victoria Fuller has been involved in one controversy after another since the beginning of Peter Weber's season of The Bachelor.
Early on in the season, Victoria F. took to Instagram to address the "RUMORS" that were being spread about her.
"I'd like to start off by saying thank you to all of my family & friends for the overwhelming support. Even to the strangers who have reached out to show me kindness. THANK YOU," she captioned a photo of her and her dog. "The RUMORS you are hearing are FALSE. There will be a time & place where I can defend myself, but for now I choose to wait."
If you're dying to know what those rumors consist of, you can click here.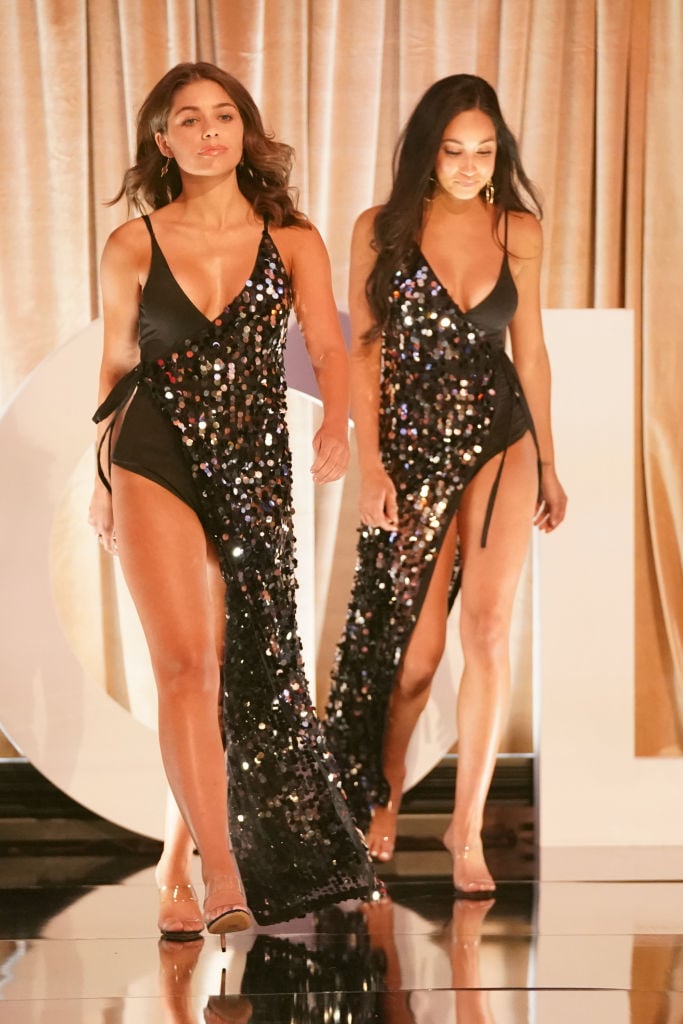 Then there was the Chase Rice drama – Victoria F. told Weber that Rice was her ex and that he didn't want her to go on The Bachelor. But when the Rice episode aired, he said he'd only spent one night with the medical sales rep. and hadn't cared if she went on the show or not.
More recently was the Cosmopolitan drama. Victoria F. won a modeling group date challenge where the prize was to be on the cover of Cosmopolitan. However, the publication pulled the cover when it was discovered that Victoria F. had modeled for a company that used White Lives Matter symbolism in their marketing.
Hannah Ann is still a fan of Victoria F.
Bachelor fans have commented on how "mean" Weber's contestants are to one another. Judging by what's shown each episode, it's tough to imagine the season 24 women being the best of friends after the show wraps. But it is a bonding experience unlike any other.
It seems Hannah Ann Sluss (Weber's first impression rose winner) is sticking with Victoria F. despite all the controversy. On a recent Instagram post Victoria F. posted of her and Weber, Hannah Ann left her friend a nice comment.
"Don't let this picture fool you, we spilled our wine & he almost dropped me," captioned the medical sales rep.
"Beautiful person inside and out ❤️" Hannah Ann commented on the post.
"I love you always," Victoria F. wrote back to her friend.
Additionally, Victoria F. receives a lot of positive feedback from fans, too. Lots of Bachelor fans tell the medical sales rep. that she's their "fave," and that she's "so beautiful."
Hannah Ann isn't the only woman from Weber's season still on good terms with Victoria F. Victoria Paul recently paid her a visit, and Sydney Hightower still seems close with the controversial contestant as well (they write supportive comments on each other's Instagram posts).
Jed Wyatt vs. Victoria F.
When the Jed Wyatt scandal broke on Hannah Brown's season of The Bachelorette, many of Brown's contestants spoke out and said they were "disappointed" in the Nashville musician. But Dylan Barbour (Hannah Godwin's fiancé after the most recent season of Bachelor in Paradise) has always stuck by Wyatt.
We'll have to wait and see if Victoria F. is involved in some Wyatt-level drama and, if so, who from Weber's season will go to bat for her.
Read more: 'The Bachelor': Peter Weber Says He 'Fell For Multiple Women'