'The Bachelor': Who Is Josh Dobb's, the NFL Player Hannah Ann Sluss Was Seen Getting Cozy With?
The finale of The Bachelor is tonight. In just hours, we will find out who Peter Weber chooses. On last night's episode, Madison Prewett eliminated herself, seemingly making Weber's choice much easier as he only had Hannah Ann Sluss left. But in the previews for tonight's episode, Prewett comes back and puts herself in the running once again.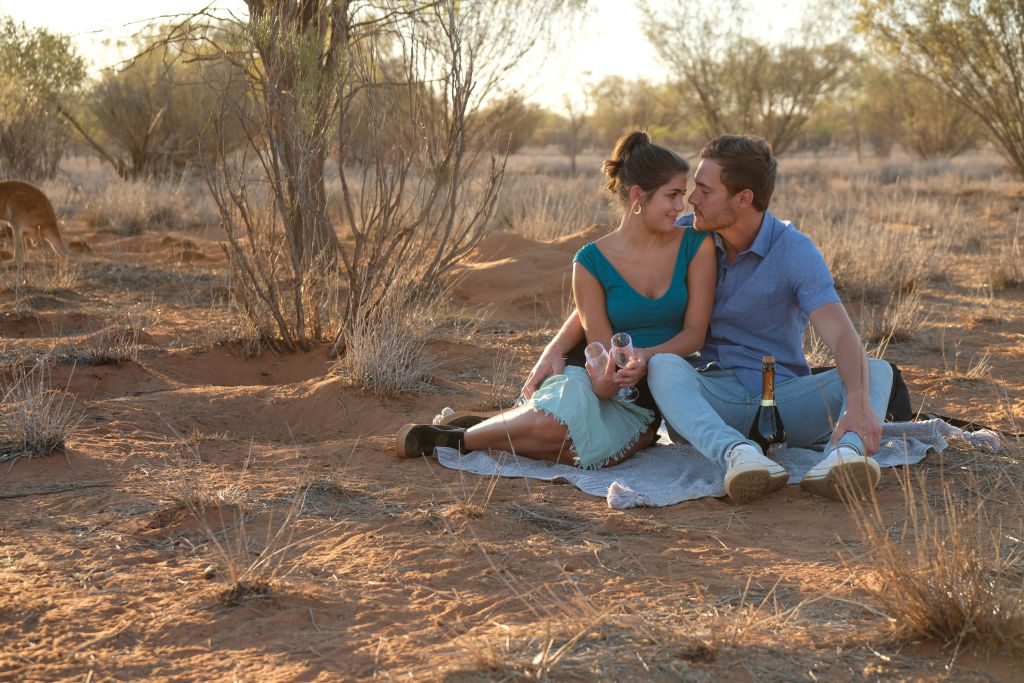 It really is a toss-up with who Weber will choose. His entire family is rooting for him to choose Sluss, as their relationship has been uncomplicated and easy, but Weber can't seem to let go of Prewett. Some recent photos of Sluss getting cozy with NFL player Josh Dobbs may have revealed that Weber went against his family's wishes and chose Prewett.
What happened on part 1 of the finale?
Going into the final week of the show, Weber and Prewett were on rocky ground after Weber admitted to being intimate with other women during Fantasy Suites week. Sluss and Weber, on the other hand, were in a good place and she was excited to meet his family.
Sluss's time with Weber's family went amazingly and they all believed that Sluss was a great choice for him. Weber's family doubted how compatible Weber and Prewett were and urged him to choose Sluss.
After meeting Weber's family, Prewett decided that she and Weber were not a good match and sent herself home. Instead of just choosing Sluss on the spot, Weber told Sluss that his heart was being torn and that he still needed to think.
Hannah Ann Sluss and Josh Dobbs
Last week, photos surfaced on Reddit of Sluss getting quite close to Dobbs. In the photo, Dobbs had his arm around Sluss as the two casually played a game of pool.
That day, Sluss also posted a video of herself with Dobbs on her Instagram.
Entertainment blogger Reality Steve commented on the photo.
"Now these are unconfirmed reports, but I kept hearing all night on Saturday that people said they were all over each other and making out," he wrote. "Like I said, unconfirmed reports and anyone can say that without providing any proof. Nobody ever did."
Who is Josh Dobbs?
Some fans of The Bachelor may be unfamiliar with Dobbs. He is a quarterback for the Jacksonville Jaguars. Before that, he played for the University of Tennessee Volunteers. While in school, he majored in aerospace engineering and won the Torchbearer Award in 2017, which is the highest honor an undergraduate student can receive at the University of Tennessee for academic excellence and work in the community. He maintained a 4.0 average.
In 2017, he was drafted in the fourth round of the draft to the Pittsburgh Steelers.
How do fans feel about Hannah Ann and Josh Dobbs together?
Fans are kind of tired of the back and forth with Weber, so they aren't too heartbroken about the possibility of Sluss dating Dobbs.
"Hannah Ann couldn't get a pilot, so she leveled up and got an astronaut," one person tweeted.
"Now I'm just flabbergasted bc I've seen that Hannah Ann CLEARLY does not win…& Josh Dobbs can vouch for that," another fan wrote.
"Be with Josh Dobbs, Hannah Ann! #TheBachelor," another fan commented.