'The Bachelor': Hannah Ann Sluss Has Been Liking Tweets That Are Slamming Peter Weber
'The Bachelor': Hannah Ann Sluss has been shading Peter Weber online.
Hannah Ann Sluss was awarded Peter Weber's final rose on his season of The Bachelor. But not too long after the couple got engaged, Weber revealed, on-camera, that he couldn't give his full heart to Sluss because he was still in love with Madison Prewett.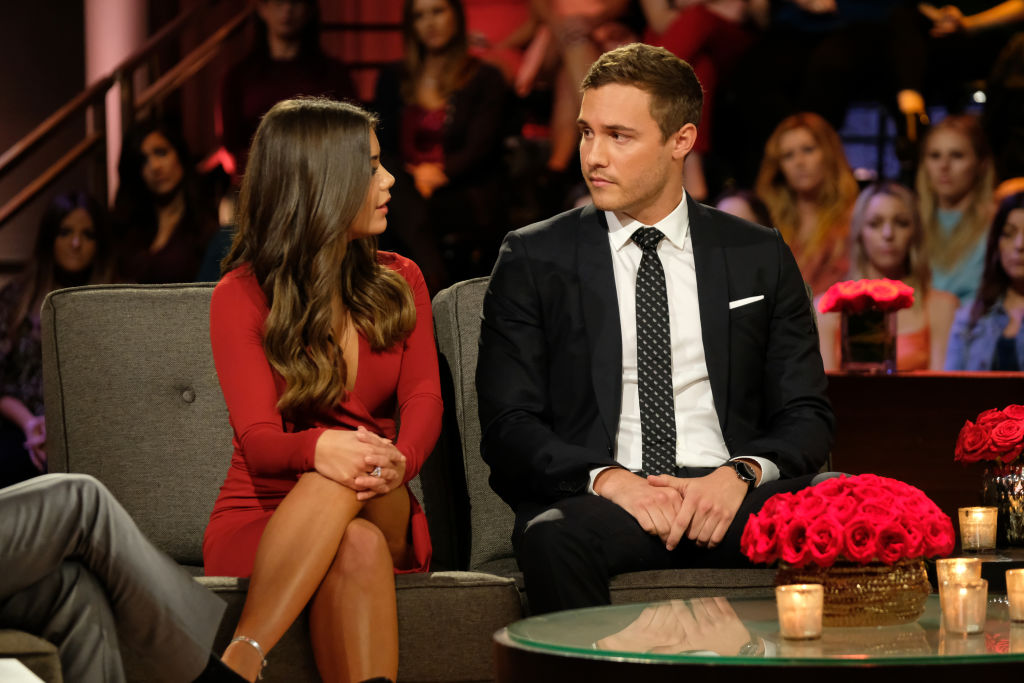 "Walking into it and hearing for the very first time that you couldn't give me your full heart, that was very blindsiding to me because you knew exactly what to tell me to keep me with you. And one of the most important things you told me was that letting me walk away would be the biggest regret of your life. You know, words are powerful, Peter. Either you don't mean what you say, or you don't understand the weight of your words and how they impact people. So which one is it?" Sluss told Weber at the live finale.
She spoke about not paying enough attention to all the red flags since they'd gotten engaged.
"I should have really picked up on the first red flag that you gave to me when you wanted to reach out to Hannah Brown to find closure with her. So really, looking back on it, our engagement involved three women: me, you still being in love with Madison and proposing to me, and you needing closure with Hannah Brown," said Sluss. "That's three women involved in our engagement that I was completely blindsided to. So word of advice, if you want to be with a woman, you need to become a real man."
Hannah Ann Sluss is so over Peter Weber
After Weber ended things with Sluss, he began to pursue Prewett again. But only a few days after the finale, they publicly stated they weren't going to see their relationship through.
Recently, Weber's been spotted getting flirty with Kelley Flanagan, the lawyer Bachelor Nation deemed too mature for the pilot.
Sluss says she's not surprised Weber's been spending time with Flanagan. She's just happy to be "out of the love triangle."
The social posts Hannah Ann Sluss 'liked' about Peter Weber
So we know Sluss isn't the biggest fan of Weber since the end of their engagement. And if we weren't sure, we are now because of the tweets she's been liking.
One read: "Raise hands if you knew Peter was a f*ckboi and are not surprised Peter's now hooking up with a third woman from his season after it ended. @HannahannSluss warned us when she said Peter had been talking to multiple woman while they were still engaged. #thebachelor."
She also liked this response to the tweet: "And, apparently, one of those women might have been her friend… ouch. Well, at least she walked out of it like a QUEEN."
On Instagram, Sluss deleted her photos of Weber. One fan wrote, "Good job, Hannah! Delete all those photos," which she also liked.
It looks like Sluss is doing everything she needs to do to move on and fans are happy for her, even if there's a little shade involved.
Read more: 'BIP': Blake Horstmann Says He Doesn't Regret Releasing Caelynn Miller-Keyes' Texts–'I Will Never Apologize for Defending Myself'