'The Bachelor': Hannah Ann Sluss on Why a Marriage With Peter Weber Would've Worked
The Bachelor alum, Hannah Ann Sluss, reflects on her past relationship with Peter Weber and shared why a marriage between them would've worked.
It seems like a lifetime ago that we were watching Hannah Ann Sluss and Peter Weber get engaged on The Bachelor. Despite competing against 29 other contestants, Sluss managed to capture Weber's attention from the very beginning. Nabbing the first impression rose, the model continued to be a strong contender throughout the reality TV show and eventually left with a ring on her finger.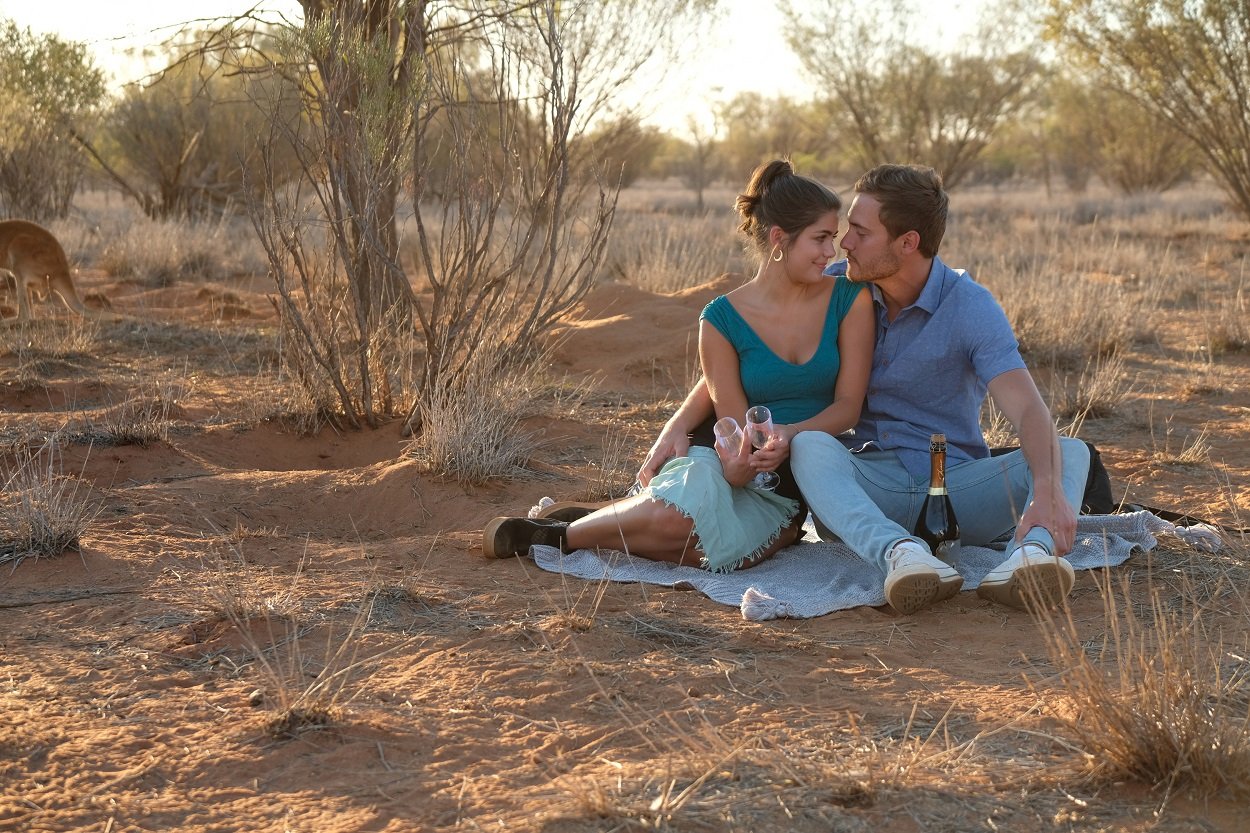 But, Sluss' engagement to Weber was very short-lived. After confessing that he couldn't give her his whole heart (and that he still had feelings for his runner up, Madison Prewett, who quit the show) the pilot broke things off with her. Though Weber briefly considered pursuing something with Prewett, ultimately that didn't work out either. Now, the pilot is happily dating another former contestant of The Bachelor, Kelley Flanagan, whom he sent home right before hometowns.
Hannah Ann Sluss believes she and Peter Weber would've made their marriage work
Because so much has happened since Sluss and Weber were engaged, many fans of The Bachelor forget that it even happened. In an interview with Us Weekly, Sluss shared that she too feels as if her engagement happened in another life. But, that doesn't stop the model from thinking about what could have been. According to the Knoxville native, she still believes that she could've made a marriage with Weber work given one condition.
"I think if we would have made it through, you know, the first year, I think we would have made it," The Bachelor alum shared. "I don't know, I think that's just me being positive. The show is just really stressful, especially having to watch all that back. I feel like we would have made it through that, we would have definitely gotten married and made it through it because we both have family values, but I think sometimes it's not about meeting the right person, sometimes it's about the right time and place," Sluss shared about her relationship with Weber.
'The Bachelor' alum is not currently focusing on dating
Sluss continued on to add that ultimately, she and Weber weren't the right people for one another. "We just weren't at the right time or place. And we're not the right people for each other either, but you know what I mean," she added. These days Sluss is focusing on herself. While she's open to romance, it's not something that she's actively pursuing. For now, she's enjoying being single and living in Los Angeles.
"I'm kind of at a place, like, I don't need someone," Sluss stated about her dating life post engagement with Weber. "If someone comes along my path, it's just because I'm going to be wanting them, not because I need them. Being emotionally, physically, financially independent, there's like a lot of confidence that comes with that. I'm building inner confidence [and] I'm gonna be better for my future partner."