'The Bachelor': Hannah Brown Is Upset with Chris Harrison About This 1 Thing
When Hannah Brown's season of The Bachelorette ended, everyone thought that Brown's journey in the Bachelor franchise was over. Outside of going on Bachelor in Paradise, she had been on all of the regular shows and was pretty much out of options to find love within the franchise. But on the Jan 6 episode of The Bachelor, Alabama Hannah came back onto our television screens and gave fans hope that maybe things between her and Bachelor Peter Weber weren't over just yet.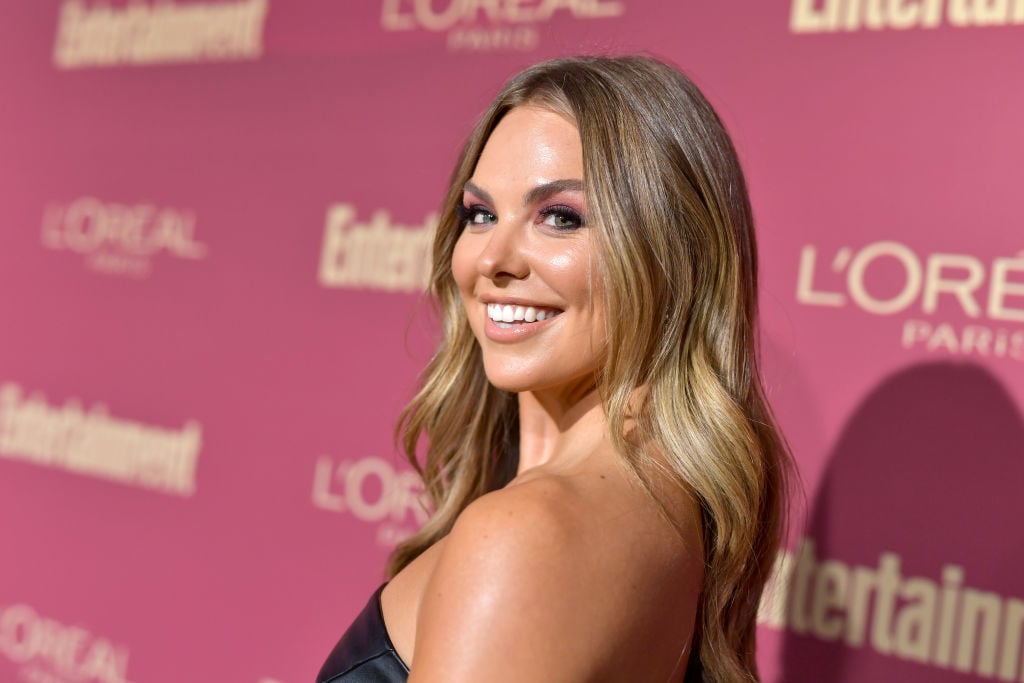 But not everyone has been excited about Brown's reemergence. In fact, one famous singer even made a diss song about it.
What happened between Hannah Brown and Peter Weber?
Weber originally competed on Brown's season of The Bachelorette. He made it to the final three before getting his heart broken and having to leave the show.
Then, she showed up on Weber's first night as the Bachelor and returned the wings that he had given her on her debut night as the Bachelorette.
"I had no idea [Hannah] was showing up and it caught me off guard," Weber told People. "The whole wings thing, her giving that back to me, I really loved and appreciate it."
"And then I knew she wanted to kind of host a group date later on so I was really stoked to have her do that and everything you guys saw was not expected, that conversation," Weber continued of the intense talk between him and Brown. "That was just really real raw convo that had to happen with us and really emotional. It brought back feelings and I couldn't hide those. So you guys will see what happens next. But it obviously wasn't over yet."
Jake Owens' song about Hannah Brown
Amused by Brown showing back up, country singer Jake Owen decided to make a song about the whole thing.
"Monday night, my girlfriend had the d–n TV on and all you heard about on the new Bachelor was Alabama Hannah, it was just Alabama Hannah everywhere," he said in a video on Jan. 9. "She won't go away."
"Alabama Hannah, what do you want?" he sings in the song. " If it's love that you need, well then honey, it's gone. You had your chances, so won't you leave me alone. Alabama Hannah, won't you go on back home."
"I been out here in California, I've been soaking up the sun," the song continues. "There's lots of pretty ladies, and I can't pick just one. I'm flying high, I got peace of mind, I already raised the bar. Now you're showing up here tonight, who do you think you are? Alabama Hannah won't you roll on with the tide. … Alabama Hannah, honey, get out of my life."
Why is Hannah Brown upset with Chris Harrison?
After hearing the song, host Chris Harrison tweeted about it.
"My man @jakeowen speaking his truth to Hannah B on behalf of Peter #TheBachelor."
And Brown wasn't too keen on Harrison's promotion of the song.
"Better just be his truth Christopher," she responded. "I'm not just chop liver now—you still have to love me and try to understand my mess. @chrisbharrison."
But Harrison wrote her back to let her know there was no love lost between them.
"Haha you know I'll always love you girl, you're family and family sticks together through the good the bad and the mascara…" he tweeted the next day. "Now that's a country song."