'The Bachelor': Has Peter Weber Already Been Intimate with These Two Contestants?
Find out who Peter Weber might already have had sex with on 'The Bachelor' Season 24.
Things are about to heat up on week 4 of The Bachelor—or maybe they already did. Rumors are flying that Peter Weber might have had sex with someone already. Let's take a look at who the two women in question are and why fans believe that he was already intimate with both of them. 
[Warning: The Bachelor Season 24 spoilers ahead]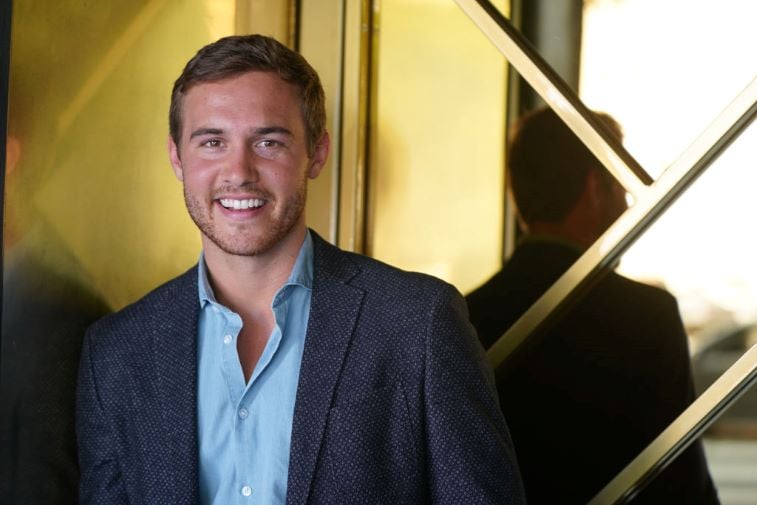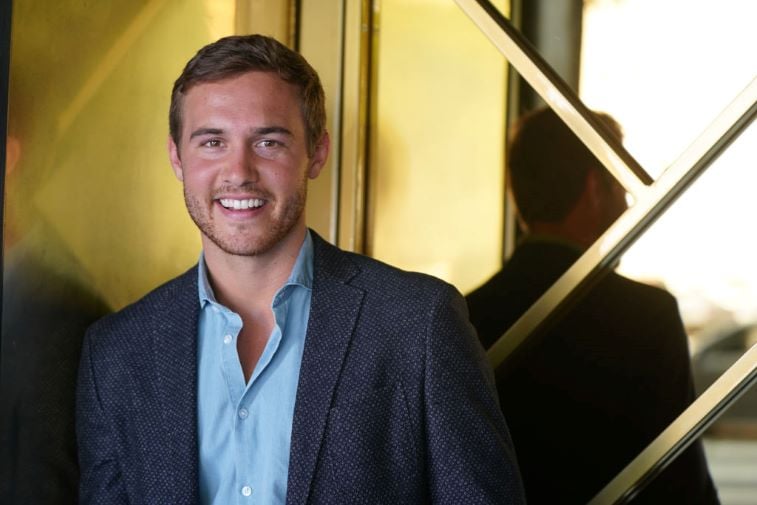 'The Bachelor' promo teases that Peter Weber was intimate with someone before fantasy suites
In the latest teaser for season 24 of The Bachelor, Weber catches fire from several women in the mansion when a rumor spreads that he was intimate with one of the women already. 
"Sex is very important for a relationship," Weber tells the cameras. "I don't know why there's a taboo because it's part of a relationship."
The rumor is unconfirmed, but the teaser continues to show Weber getting hot and heavy with multiple women in a spring.
"They literally were in the hot spring, and they had sex," one of the contestants tells the others in the mansion. 
Fans are left guessing who the woman could be, but they have settled on two definite possibilities. 
Did Weber have sex during his first one-on-one date? 
The promo continues by revealing who did not have sex with Weber. MyKenna is shown crying and asking why she is even in the mansion.
"When you made that decision, it was literally like a slap in my face," Sydney tells Weber. 
Victoria F. tells the cameras how mad she is, so we are sure he did not have sex with MyKenna, Sydney, or Victoria F.
What fans do know is that every time Weber gets together with Madison, Prewitt, they talk about how special their first date was together. They seem almost too giddy about the whole thing. 
"Have you been replaying that night over and over again?" Peter asked Madison in week three.
"It was a little taste of home," Madison responds with a smile. 
"Know that I feel very confident about you," Weber continues. "Greatest first date ever."
From their behavior and body language, it is possible that something more happened during that special time they had together. Fans speculate that Weber and Madison might have already had sex. 
On another one-on-one date, fans spied Weber grabbing Victoria Paul's thigh a little too high
During week 3 of The Bachelor, Victoria Paul had a chance for an exclusive one-on-one date with Weber. When he helped her up into his private plane, he grabbed her thigh pretty high up on her leg, and fans were concerned. 
"WHO HELPS SOMEONE UP LIKE THAT???? HAND PLACEMENT IN INNER THIGH??" Tweeted one fan, according to the Sun.
It wasn't only one fan that noticed. Numerous others commented about the same thing. 
"That was a real high thigh grab Peter," another viewer wrote. 
Weber may be so comfortable with Victoria P. because the pair already slept together. While these are speculations, it is a possibility.  He might have slept with Madison or Victoria P. at this point.
We will have to wait to find out when the show returns on Jan. 27, 2020, at 9 p.m. ET on ABC.  
Read More: 'The Bachelor': This Wild Fan Theory About What Chris Harrison Reveals Before the Proposal Might Be True