'The Bachelor': Here's Why Season 24 Contestant Victoria Fuller Is So Controversial
Victoria Fuller is already one of the most controversial contestants on Season 24 of 'The Bachelor.' Learn why Bachelor Nation is so wary of Fuller and why they're nervous about her dating Peter Weber.
Victoria Fuller, known to Bachelor Nation as Victoria F., has only just begun her journey with Peter Weber on Season 24 of ABC's The Bachelor. But she's already made headlines and stirred up plenty of controversy among Bachelor fans. 
And since TMZ let it slip that Fuller kissed Weber during their hometowns date near the end of the season, it's clear that the 25-year-old made it pretty far into this year's competition.
Here's a rundown of what fans found when they dug into the Bachelor contestant's questionable past.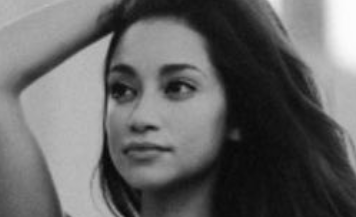 Reality Steve said Fuller didn't have the best reputation in her hometown
Fuller works part-time at a yoga studio and as a medical sales representative in her hometown of Virginia Beach, VA. She also loves her dogs, one of whom is training to be a service dog. 
But the well-known Bachelor blogger Steve Carbone, also known as Reality Steve, claims there's a lot more to know about Weber's new girlfriend.
In an Oct. 2019 blog post, Reality Steve claimed he had vetted and proven several rumors about Fuller, which included a history of cheating, breaking up families, and getting involved with married men (including husbands of close friends). 
He wrote in the post, "I wanted to finally report to you on everything I've heard on Victoria Fuller since before I had even announced she was a contestant on this season. I can honestly say in all my years doing this, I have never had so many negative stories and as many people contact me about one person than I have this season with Victoria Fuller. It's been unreal to be honest."
Fuller also apparently dated country singer Chase Rice, who will appear on this season during one of her dates with Weber, in the past. 
Of course, there's no way to confirm any of these claims as anything but rumors so far. But it has made some Bachelor fans wary about Fuller. 
Fans found evidence of Fuller posing for a 'white lives matter' clothing brand
Around the time of the Jan. 6 Bachelor premiere, Bachelor Nation unveiled yet another potential problem with Victoria F.'s appearance on the show. 
"Victoria f modeled for a white lives matter clothing brand she's gotta go," wrote one Twitter user with a series of photos of the contestant. In the photos, Fuller wore clothes emblazoned with the slogans "Blue Lives Matter" and "White Lives Matter," as well as a graphic resembling the Confederate flag.
Some Bachelor viewers defended Fuller, saying the brand was about the conservation of marlin fish, which are often used as trophies rather than for food. "If anyone would actually look into this it's about the conservation of white and blue marlins… as in the fish. Don't just go with whatever you see until you look into it," one Twitter user responded. 
But many viewers thought the meaning of the photos and symbolism used were crystal-clear. "Although the clothing line is for Marlin lives matter- the fish- the implications are there. Look at the color choices, the wording, and the faux confederate flag," argued one critic.
The 'Bachelor' contestant defended herself on Instagram
Despite all the controversy, Fuller took to Instagram to defend herself against the criticism. 
"I'd like to start off by saying thank you to all of my family & friends for the overwhelming support," the Bachelor contestant wrote in a lengthy post. "Even to the strangers who have reached out to show me kindness. THANK YOU. The RUMORS you are hearing are FALSE. There will be a time & place where I can defend myself, but for now I choose to wait."
She added that she wouldn't accept any further online hate, writing, "HOWEVER, bullying is NOT ok. Nor is it fair. Especially when casting judgement and basing opinions upon pure speculation, assumptions, & LIES."
Weber's girlfriend-to-be concluded by hinting that there was a lot more to her than headlines, writing: "& just remember.. we all have a story."