'The Bachelor' Hometowns: That Wasn't Kelsey Weier's Family Home
Last night wasn't your average hometowns episode. 
When Peter Weber was on his Virginia Beach date with controversial contestant Victoria Fuller, one of his exes, Merissa Pence, came up to him and told him she knows the medical sales representative and doesn't trust her. Before Weber met Victoria F.'s family, he asked her about what his ex told him. She became overwhelmed and removed herself from the conversation and the two parted ways without Weber ever meeting the contestant's family. 
But at the end of the episode, Weber didn't send Victoria F. home. He said goodbye to Kelsey Weier.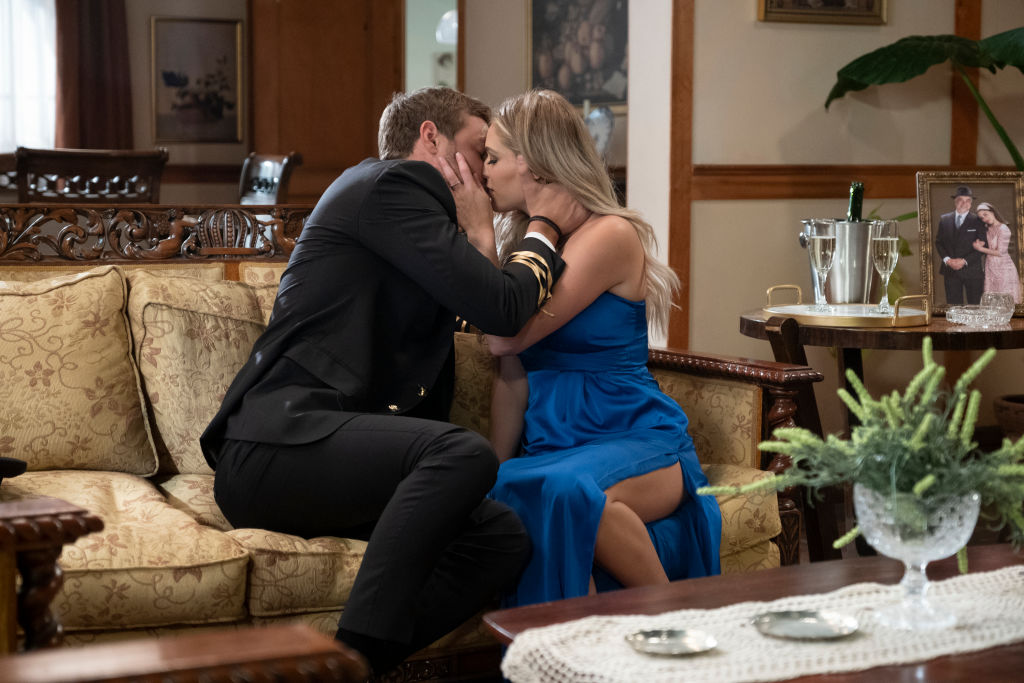 When Weber met Kelsey's family there was the usual "don't hurt my daughter" talk. 
"You walked in the door and I know my daughter. When she loves, she loves like no other. It takes a lot for her, and that's why I guess I'm so shocked that we're here today, because it proves you're a very special person. Nobody's ever done this, Peter. Ever," Kelsey's mom told the pilot. "So don't break my girl's heart. Do you understand?"
Kelsey told Weber she was in love with him, but she told her family she didn't know where he stood and that she's scared of getting hurt.
"I know he has strong feelings," she said, "I just don't know what that means."
Kelsey Weier's staged family home
When the episode was airing, some fans pointed out that Kelsey's mother's home looked staged. Turns out, it was, according to Reality Steve.
"That was not her mom & step dads house last night. It was a house production rented for the night. Happens often on hometowns," tweeted Reality Steve of Kelsey's hometown dinner.
As the reality reporter pointed out, though not every family hosts hometowns in a fake home it's not uncommon to do so.
In an interview with Huffington Post, former Bachelorette Andi Dorfman mentioned something similar.
"I have heard that some people will do their hometown in a different house, like an uncle's house or a rich grandfather's house," she said.
The unrealized Kelsey Weier drama
Reality Steve also wrote about another layer of drama that was supposed to take place during Kelsey's hometown but didn't.
"Kelsey and her sisters have a very contentious relationship with their father, and I was told production was trying to get the father to show up for the hometown date. I'm sure if the family caught wind of it and shut it down, or production couldn't get a hold of him, but from everything I've heard, it would've been a disaster if he showed up. Hence the reason production was trying to get him. If you look hard enough, you can find on the internet exactly what went down years ago that caused this," he wrote. 
Read more: Bachelor Nation Thinks Hunter Hayes Singing 'I Want Crazy' To Victoria F. And Peter Weber Is A Little Too On The Nose