'The Bachelor' Host Chris Harrison Reveals He'd 'Never Say Never' to This 1 Thing
Chris Harrison is the face of Bachelor Nation. He's in a relationship with 'Entertainment Tonigh's' Lauren Zima. There's 1 thing he'd still consider.
Without host, Chris Harrison, would The Bachelor, The Bachelorette, or Bachelor in Paradise exist? Probably, but they'd be a lot less interesting. Harrison is the gatekeeper, providing tissues to dry all the dramatic tears, and hugs to celebrate the big wins.
With how much time Harrison spends on-set and all the contestants, it begs one really big question. Harrison's answer, however, is the surprising part. Read on to find out more about his place in Bachelor Nation.
'The Bachelor' host Chris Harrison is currently in a relationship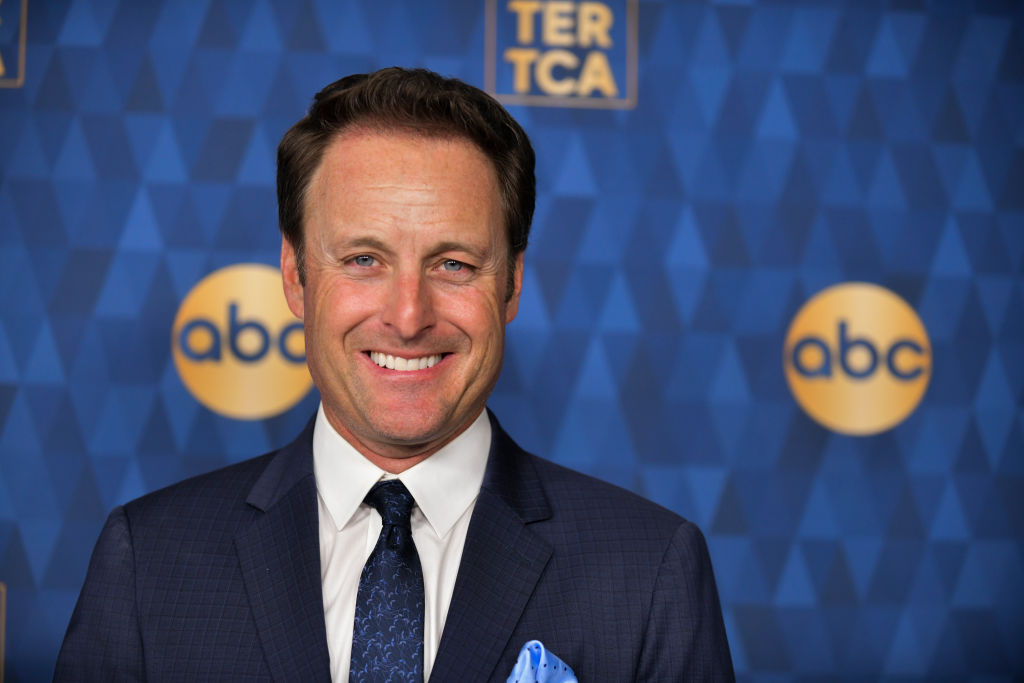 Chris Harrison has been America's boyfriend for years. The Bachelor Nation host has been part of the franchise since the beginning. That means for nearly 18 years, we've put all our roses into Harrison's hands, for better or worse.
Harrison had a previous marriage to Gwen Jones for 18 years. The couple has two children together. They split in 2012 which means Harrison's had plenty of time to enjoy his single status.
In an interview with GQ Harrison described the split as "amicable," saying, "As we started to grow apart and hit hard times, we just weren't equipped to handle it."
That said, Harrison's relationship history post-divorce is murky, at best. He was first spotted with Kelly Sarac, a mother of three from Santa Monica, California. However, it didn't last.
"I guess I am a bachelor now, which scares the holy hell out of me — I'm not going to lie — because I haven't been one since the early '90s," he previously told E! News.
"And I thought those days were over — and I was happy to have them over! I was never one of those married guys that was like, 'Man, I wish I was at the club at 4 a.m. with those guys!' I am so happy to be home, I love my life at home."
Harrison soon found himself single again. Fast forward a few more failed relationships and years later, and it appears as though he's once again "taken."
In January 2019, Harrison made his red carpet debut with new [confirmed] girlfriend, Entertainment Tonight correspondent, Lauren Zima. Rumors circulated they'd been seeing each other in secret during the months beforehand.
Harrison revealed there's 1 thing he'd 'never say never' to
When you host a reality dating show, the most obvious question that comes to mind is, would Chris Harrison ever date a contestant? Turns out, the answer isn't a firm "no."
The Bachelor host is with Zima now but in a previous interview with Your Tango, Harrison revealed it's not out of the question should the chemistry with the right woman present itself.
"I'll never say never to anything — you get in trouble when you do that — but definitely while the show is going on, whether it's Bachelor or it's Bachelorette, I never really look at it as an opportunity," Harrison said.
He added in that same interview that he takes his job seriously. That means dating a contestant isn't something he's actively thinking about when working the franchise shows.
"People have to understand this is what I do … and this is what I love to do. I love television, and I love hosting it. And I love hosting and creating the show that is The Bachelor," he said.
"I really love my job," he continued. "And so, I hate to say that it's clinical that I approach it as a job. I approach these people as friends, to a certain degree, but … it really is work."
That doesn't exactly rule out a potential romance, but since he's currently spoken for, it's something he might revisit if things with Zima don't work out.
The Bachelor Nation host has been linked to contestants in the past
In the past, Harrison's been linked to Bachelor alum via multiple sources. Andi Dorfman, AshLee Frazier, and Selma Alameri are among those Harrison may have given his final rose. However, nothing was ever officially confirmed — unless you count comments on this Reddit thread.
Regardless of how, we hope Harrison finds love again. Maybe he already has with Zima, or it could be on the horizon (and in Bachelor Peter Weber's pool of viable candidates).
The Bachelor airs Mondays at 8 p.m. ET on ABC.