Chris Harrison Reveals His Least Favorite Bachelor Of All Time (He's Probably Yours, Too)
In 23 seasons of The Bachelor, host Chris Harrison has a lot of feelings over some of the contestants. Ever the professional, Harrison's on-camera demeanor remains fairly steady. He provides a shoulder some to cry on and a supportive "you've got this," for others. However, there's one former bachelor, that Harrison is reminded of to this day. Spoiler alert: He's not a fan.
Chris Harrison has seen it all in 23 seasons of 'The Bachelor'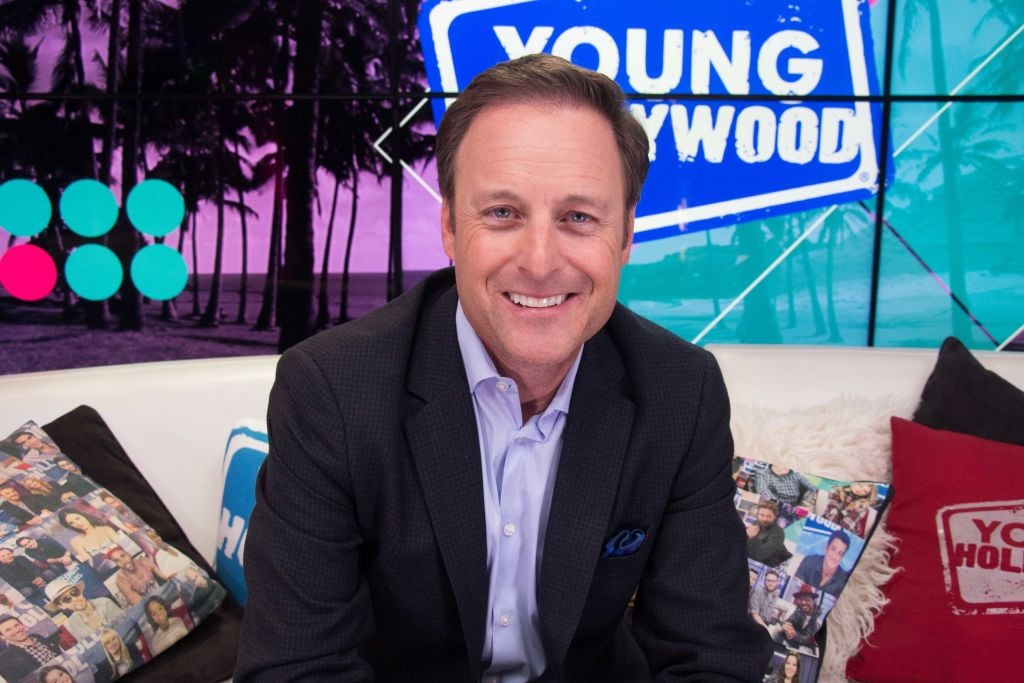 Since 2002, Chris Harrison has led the charge for The Bachelor to find his one true mate. He previously revealed that a lot of the contestants have become close friends, such as Ryan Aand Trista Sutter, as well as Ashely and JP Rosenbaum, whose wedding he officiated.
Getting a solid answer about who Harrison likes and dislikes is tricky. The current season, with bachelor, Peter Weber, Harrison deemed to be a "turbulent" season. So far, he's right.
However, he may not necessarily put Weber, who Harrison called "hard to read," at the top of his "favorites" list.
"You had a guy who really doesn't have a type, and had a tough time figuring out exactly what he's looking for in life," he told USA Today. "While that makes for great TV, it also makes for a bumpy ride down the road." 
So the host is somewhat lukewarm on the current season, but who made the top of his "least" liked list?
Who does Harrison like the least?
A first guess as to Harrison's least favorite bachelor might go to Charlie O'Donnell (and that's a fair guess). There's another who sticks out in Harrison's mind.
Anyone who watches The Bachelor remembers season 18 which featured a then 32-year-old Juan Pablo Galavis. The former Venezuelan professional soccer player from Miami, Florida was the first Latino bachelor in franchise history. He was eliminated by Desiree Hartsock on season 9 of The Bachelorette.
On the show, Juan Pablo reportedly slept with multiple women while simultaneously dissing others. After choosing Nikki Ferrell, Juan Pablo refused to profess his love (or even like) for her, leaving Harrison in the middle of a very contentious situation.
Harrison told Salon he takes great pride in the relationships he's built with each contestant — with the exception of Juna Pablo. He referenced "breaking character" on that episode of After the Final Rose saying, "Long gone are the days when I have to be an impartial host. I'm not anymore."
He continued:
"I've earned enough respect from our viewers and from the people on the show, that if I have an opinion, I can express it. If I feel like you're misleading me, that's the only time I'll ever go after anybody. I give everyone a very fair shake. And I always tell people, I'll never back the bus over you, I'll never surprise you, other than typical reality show surprises."

Salon
Harrison further explained he wasn't angry with Juan Pablo, just "befuddled and just confused as to what fight he was in."
Harrison said Juan Pablo often did this 1 thing
In another interview with Huffington Post, Harrison called out Juan Pablo for playing "the victim card."
"I find that incredibly unattractive in people. Look, there are real problems in the world, and I know our show isn't going to solve the problems in the Middle East or cure cancer," he said.
"And so for someone to come out and act like the world is against him or he's really being attacked when you're on The Bachelor, and we just got from this world trip, and he's sitting there with this beautiful girl by his side, and he's just acting like such a victim — I just thought, how unattractive and how disappointing."
In Harrison's opinion, Juan Pablo wanted to control the situation.
"He's one of those people who thinks that no one can understand the depths of him and that he's always being attacked and that everyone's against him," he said. "[But] honestly, as a producer, selfishly, it was actually very compelling television."
How does Harrison feel about the former contestant today?
While Harrison holds no grudges, he admitted their working relationship has not changed.
"Honestly, the same as it was after the [final show] — I haven't spoken to him or seen him. But I think he's fine."
Juan Pablo has gone back to the show when he needed a favor — such as tickets to Dancing With the Stars. Harrison believes there are no hard feelings on either end.
"I'm telling you, the world of Juan Pablo is a world we should all live in for a little while," he added.
Sounds like the two won't exactly be trading best friend bracelets anytime soon but hey — that's showbiz.
The Bachelor airs Mondays at 8 p.m. ET on ABC.