'The Bachelor': How Catherine Giudici Lowe and Sean Lowe Make Their Marriage Work
Catherine Giudici Lowe and Sean Lowe met during The Bachelor Season 17. They have been married since 2014 and now have three children. Here's what Catherine told us about how she and her husband make their marriage work.
Catherine Giudici Lowe says Sean Lowe is her 'dream man'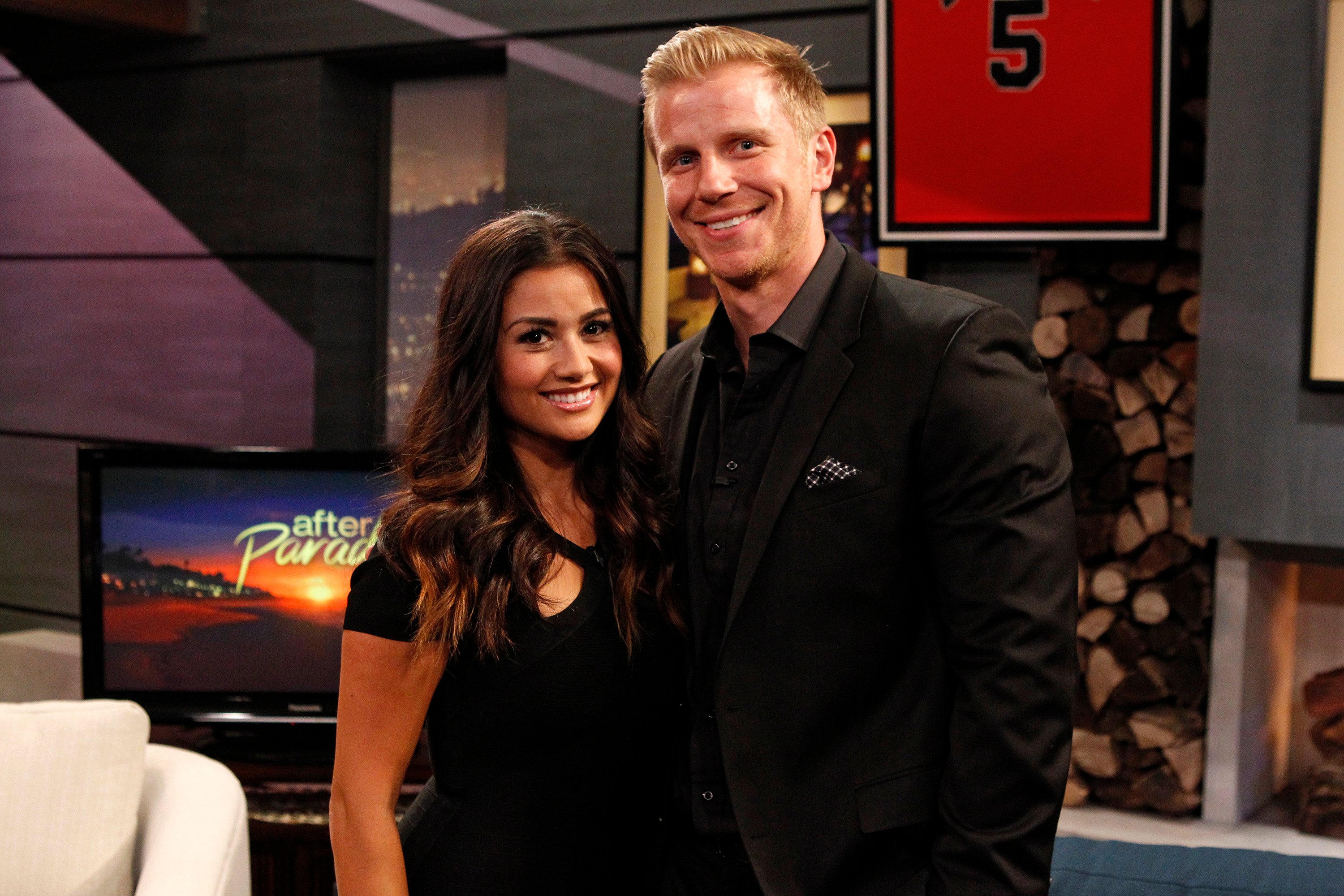 Catherine doesn't miss a chance to sing Sean's praises. On his birthday, she shared a sweet tribute to her "dream man." Here's what she posted on Instagram:
Happy birthday to the man that makes every single moment better. @seanloweksu, you are everything to me and I can't imagine going through life with a better partner. Thank you for making me laugh about everything and nothing, for picking up our children when they fall down, for saying 'I love you' every chance you get. You have always been my dream man, you giant hunk of hotness. Happy birthday my love!

Catherine Giudici Lowe, Instagram
The moment Catherine Giudici Lowe started falling in love with Sean Lowe
Catherine says she began falling in love with Sean during their first one-on-one date. She explained in an Instagram post how their love began to blossom. After the date, Sean and Catherine were supposed to go back to their hotels in different cars. However, after Sean begged the producers, they let them ride back together on the condition they wouldn't speak to each other.
The Bachelor producers were afraid Catherine and Sean might say something important that wouldn't be captured on film. Catherine says they didn't talk to each other, but they did hold hands and cuddle. She knew at that moment that Sean was the one for her.
How Catherine and Sean make their marriage work
When Showbiz Cheat Sheet Catherine how she nurtures her marriage, she told us she feels it's important to give respect, acknowledgement, and validation each day. She tries to use each opportunity she is given to make sure Sean feels loved and supported.
"I feel like respecting each other, acknowledging each other, and validating each other are all ways to be kind to your partner," Catherine tells Showbiz Cheat Sheet.
"Sean and I have been together and worked together for 8 years straight," she continues. "Acknowledging each other, even in the mundane, like going to the fridge and back, and giving each other a kiss and acknowledging that each other is there, I think doing that consistently will help your marriage."
Catherine says acknowledging each other daily is the key to maintaining a strong bond. For her, this is important for a relationship to thrive. "I can't imagine what it would be like if my husband didn't really acknowledge me throughout the day, especially now that we're home all the time now," she says.
"I think a lot of people are just wanting to be seen, and I think that's a great way," Catherine continues. "It's also important to say 'thank you' for things that normally you wouldn't say thank you for. For example, the garbage or the dishes. Just acknowledging the other person for what they're doing for your family or just for your home is an easy way to make sure you're being respectful to your partner."
Follow Sheiresa Ngo on Twitter.