'The Bachelor': How Peter Weber Really Felt About Madison Prewett's Ultimatum
Last night's episode of The Bachelor was hard to watch and not just because of Peter Weber's inability to make decisions. For the first time during Fantasy Suites week, viewers had no idea who wins the entire season. The show has still yet to be spoiled, so watching the episodes has a level of suspense that previous seasons have not had.
This year, there was a huge change to Fantasy Suites week. Instead of allowing the women to live separately for the remainder of the season, as is typically done, all three finalists stayed in a hotel room together this week.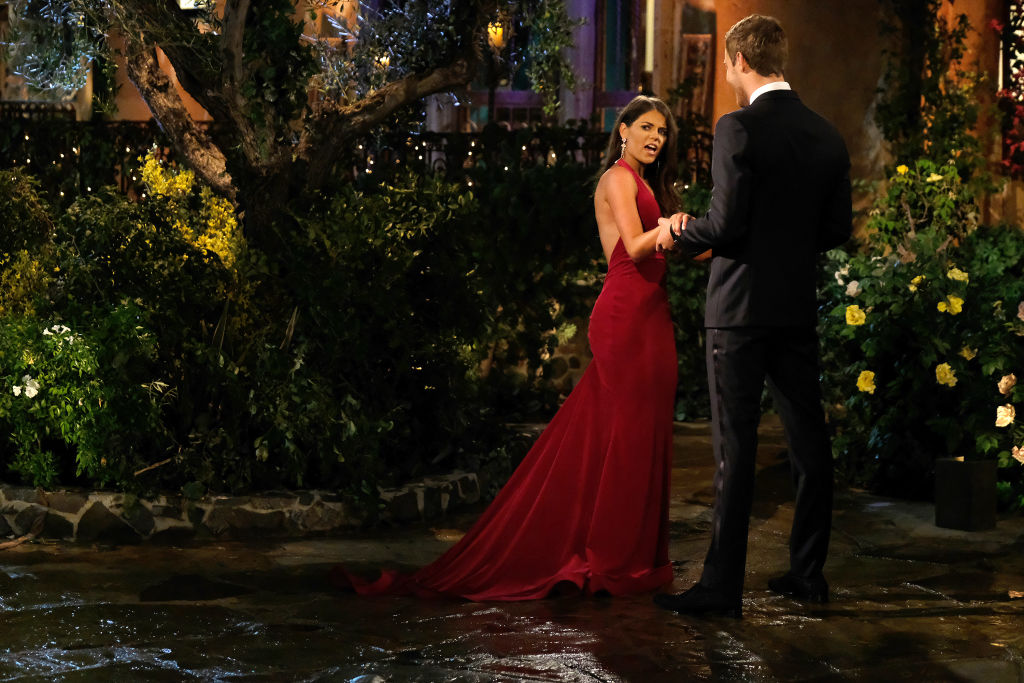 The idea that Weber would be intimate with the other contestants didn't sit well with any of the women, but it especially grated on Madison Prewett. So much so, that she gave him an ultimatum.
Madison Prewett's lifestyle
Prewett's faith has been the driving factor in her life, yet she waited until a few weeks ago to bring the subject up to Weber at all. She eventually told him how important religion was to her and that she needed him to be a faith leader for their future family. Weber admitted that he had not been so religious in the past but was open to strengthening his faith.
Madison Prewett gives Peter Weber an ultimatum
While not everyone has sex during their stay in the Fantasy Suites, a lot of people do. As a contestant going into those dates, you know that there is a chance that the lead has been intimate with the other contestants during their time together.
As someone who is saving herself for marriage, Prewett couldn't get over the idea that maybe Weber would be sleeping with other women just days before he potentially proposed to her.
Which led her to tell him that she could not continue dating him if he slept with the other women.
 "So what are you saying, if I were to spend the night with someone else is that not something you could…" Weber said.
"It's going to be really hard for me if that's the case," Prewett responded.
Later, Weber admitted that he was intimate with at least one of the other contestants earlier in the week.
"I felt just like, really hurt in there, and like, I can't change who I am," she told him. "I can't change what I believe in, what I stand for, what I need."
But Weber wasn't ready to say goodbye.
"Don't walk away. Don't," he pleaded. "I know I'm not perfect, not even close. If you can honestly see you and me together forever, do not walk away. Please don't. I know that I hurt you and I'm sorry for that, but please don't walk away from this. What do you need to do?"
"I don't know," she said before ending the conversation.
How did Peter Weber really feel about Madison Prewett's ultimatum?
The other women seemed upset with Prewett for giving Weber this kind of ultimatum but Weber didn't see it that way.
"I don't feel like it was an ultimatum. I don't," he told Entertainment Tonight at the Women Tell All filming. "I think it was her doing what I asked every girl to do from the very first night and that was to be honest with me and share what was ever on their heart. And that's what she did."
"Trust me, it made it an insanely incredibly difficult week for me. There's no doubt about that," he continued. "But I can't fault her for sharing her heart."